Yakitori, Japan's Beloved Bar and Street Stall Staple
There is a butcher in the town where I live, whose owner grills chicken and makes yakitori in front of the shop every day. The cloud of aromatic smoke wafting off the grill is so good that I can't resist buying some whenever I pass by. My favorites are "Negima" (chicken and leek), "Liver," and "Hatsu (heart)."
It is said that the yakitori stall was born in the middle of the Meiji period (1898-1912) to curb a surplus of sparrows.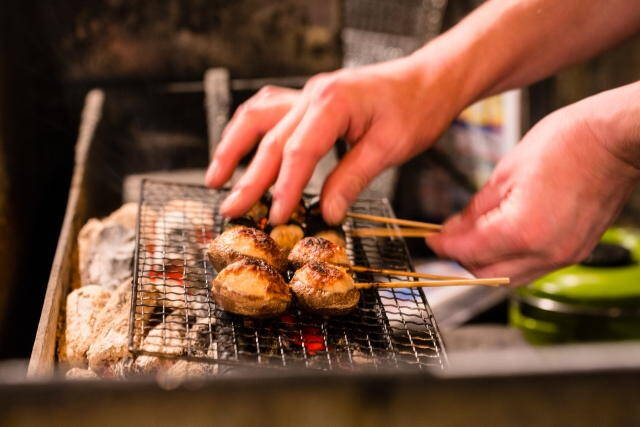 What's certain is that throughout Japan in the 1950's the price of chicken decreased, leading to the popularization of yakitori.
From that time, small yakitori shops opened at every train station for businessmen stopping by after work. Usually, yakitori shops are far from fancy…often they consist of just a few stools pushed against a counter.
Now, you can also find top-rate yakitori shops serving jidori, heirloom native breeds of chicken (or hybrids with at least fifty percent of their DNA from native breeds). Jidori birds are usually local to a particular part of Japan, and they're generally raised in free-range conditions, so the meat is more flavorful.
Whether you want the fine yakitori experience or a no-frills stall experience, we've got your back. Contact us today!