Grand Tour: Tokyo, Kyoto, Hiroshima, and Millenia More
A 13-day excursion into some of the best Japan has to offer, starting at 1,250,000 yen (about US$11,540).
For most of our visitors, hearing the word "Tokyo" conjures up a treasure trove of imagery. It rightly should, as Tokyo is full of charms both old and new. Urban adventure, discovery, and just plain fun are sure to come your way as you traverse this notoriously vibrant city with us by your side. For us, however, Tokyo will be just a starting point. The most famous sites – Mt. Fuji, historic Kyoto and Nara – are of course  expertly covered, but allow us to take you to some less trodden parts of the country where you'll discover a different type of Japanese soul.
Days 1-4: Tokyo and Mt. Fuji
Tokyo Tower
Completed in 1958, Tokyo Tower is an enduring symbol of post-WWII prosperity
Kabuki Theatre in Ginza
The premier theatre for Japan's preeminent performing art
Sensoji Temple
The heart of old Tokyo
Omotesando
Understated luxury lives large in Omotesando
Hakone Tozan Railway
A unique switchback railway with over 100 years of history
Hakone Ropeway
Glide over varied landscapes with Mt. Fuji as your beacon
Mt. Fuji and Cherry Blossoms
Would could be finer?
View from Mt. Fuji
The lower reaches of Mt. Fuji are surprisingly lush
Tokyo is the center of a roughly 45 million person metropolis, and it is also considered the safest city in the world. Needless to say, it is an urban paradise able to strike a chord with visitors of every type. We'll make sure you see the best of both the old and new over these first two days of your journey. Though you could fill weeks keeping busy in Tokyo, we've got lots else to see, so by the third day we'll be heading out of the city and onwards to Mt. Fuji and its nearby hot springs areas.
Kiyomizu-dera Temple
An unrivaled mountain-hugging temple with expansive views
Maiko
Training to be a geisha is a long, beautiful road
Hozugawa River
Gently drift down the river while admiring the scenery
Arashiyama Bamboo Grove
Rigid and towering into the sky, bamboo is still flexible enough to ride out storms
Nara Park
Timeless beauty punctuated by everlasting achievement
Todaiji Temple Great Buddha
The largest Buddha of its type in the world
Hard to believe, but until the early 1600s, Tokyo really wasn't all that much to talk about. From the 8th century, it was (briefly) Nara and then Kyoto that functioned as the political and religious centers of Japan, along with all their intellectualist trappings. Add to this a very fortunate escape from WWII bombings, and what you have today is a living monument to all things traditionally Japanese. Allow us to share our deep understanding of all things Kyoto and Nara with you.
After meeting with your personal tour guide, you will head to Mishima Station (Travel time: 1 hour) before continuing on to Kyoto by Shinkansen, or "bullet train" (Travel time: 2 hours).
Kyoto is well known as one of the world's most culturally rich cities, boasting 17 UNESCO World Heritage Sites, more than 1600 Buddhist temples, and over 400 Shinto shrines.
You will get your first taste of the city by means of an afternoon tour with a local Kyoto guide. You will visit the ancient temples and shrines like Kiyomizu-dera, Sanjusangen-do, Kinkaku-ji (Kyoto's famed Golden Pavilion), Fushimi-Inari-Taisha (with its picturesque, hill-climbing pathway lined with thousands of red torii), and Saiho-ji with its garden renown for lush, rolling mossy landscapes.
Examples of ryokan selections in Kyoto: Yoshikawa Ryokan, Tawaraya Ryokan, Hiragiya Ryokans, Yoshinoya Ryokan, Sumiya Ryokan, Kikusui, Ioshinoya
On your second day in Kyoto, you will explore the Arashiyama and Sagano districts. 
You will head to Arashiyama first and experience "Hozu-gawa-Kudari" (Hozu River rafting through the Hozu Gorge).
For over one thousand years, the Hozu River has been home to a bustling and thriving water transport culture. This boat trip not only paints you a picture of that culture, but also invites you into an awe-inspiring and healing world, a place of tranquility.
Regardless of the time of year you visit, you are always surrounded by gorgeous scenery. 
Next, you will visit Tenryu-ji temple, where the main attraction is their 14th century Zen garden. 
Just outside the north gate of the temple, you will step into a different world as you are enveloped and then entranced by a large thicket of bamboo that rolls out into the distance. This is the famed Arashiyama Bamboo Grove.
Your next stop will bring you to Okochi-sanso. This villa was the home of Okochi Denjiro (1898-1962), an actor in samurai films. Okochi-sanso is now open to the public, allowing us all to enjoy the garden and the views over Kyoto.
Finally, you'll return to your hotel or ryokan in downtown Kyoto.
Nara was the first permanent capital of Japan, and remains a great asset amongst the nation's cultural legacies.
The centerpiece is the Daibutsu, or "Great Buddha," which is said to be Japan's single most impressive sight, housed right here in Todai-ji Temple.
You'll then visit Nara Park, a splendid green space home to about 1200 deer. 
In pre-Buddhist times, deer were considered messengers of the gods and today enjoy the status of National Treasures. You can feed the deer "shika senbei" (deer biscuits) that are available for purchase from vendors in the park. Some may even bow politely to request their snack (others have fewer manners).
After getting your fill of Nara's bounty, we will return to your lodging in nearby Kyoto.
Days 8-9: Osaka, Himeji Castle, Kinosaki Onsen
Shinsekai
A classic entertainment district bursting at the seams with Osaka flavor
Osaka's Dotonbori
Celebrate Osaka's food, fun, and people
Himeji Castle
Often cited as Japan's best standing castle
Just as Kyoto and Nara were the capitals of government and religion before Tokyo took center stage, Osaka was the center of commerce. Even today, Osaka is the largest city outside of greater Tokyo. It has a very different vibe, and is known as the foodie capital. Beyond Osaka lies a gorgeous castle and an enchanting onsen (hot spring) town during this part of your grand tour.
You will visit Osaka as a day trip from Kyoto, as the cities are not very far apart in distance—though they are worlds apart in culture! 
First, we'll visit Osaka Castle, built as a display of power by Shogun Toyotomi Hideyoshi after he achieved his goal of unifying Japan in 1583.
No visit to Osaka would be complete without also visiting vibrant Dotonbori Riverwalk in Osaka's Minami ("South") district, the city's number one sightseeing spot. With a Japanese guide by your side, plan on culturally enriching chats while sampling the country's best street food. 
Just south of Dotonbori is Hozenji, a tiny temple hidden down a narrow street, built around a moss-covered statue of a deity.
Next door is atmospheric Hozenji Yokocho, a cobblestone alley lined with traditional restaurants and bars. 
After enjoying this lively and atmospheric walk — and stopping to enjoy some of Osaka's famed food and hospitality — you'll return to your hotel or ryokan in Kyoto.
After checking out of your lodging in Kyoto, you'll get on the bullet train to Hyogo Prefecture, home of the nation's most beloved castle, Himeji-jo (Travel time: approx. 1.5 hrs).
Today's highlights will be the newly restored Himeji-jo, the finest castle in all of Japan, followed by a visit to Shoshazan Engyo-ji. This temple complex is often used as a location for shooting films and television programs such as The Last Samurai.
Stay overnight in Kinosaki Onsen, where the star attractions are seven hot spring facilities scattered about the small town. 
Guests staying in town usually take part in the traditional stroll along the canal from bath to bath, all the while wearing a yukata (light cotton kimono) and geta (wooden sandals).
Days 10-13: The North Coast and Hiroshima
Uradome Coast
A dearth of other visitors means an abundance of pure, natural enjoyment
Tottori Sand Dunes
One of Japan's natural wonders, and an overall splendid sight
Adachi Museum of Art
One of the absolute finest Japanese gardens in the country
Iwami Ginzan Silver Mine
Mined for over 400 years, today it's a monument to the past
Atomic Bomb Dome
The memory shall live on forever
Itsukushima on Miyajima Island
One of the most iconic sights in Japan
Itsukushima Shrine
One of the many pavilions seeming to float above the sea
Get firmly off the beaten track with us as we traverse the north coast of western Honshu island. In these sparsely populated parts of Japan, there is little to get in between us and the immense natural beauty of the land and sea. Once we've breathed it all in deeply, we'll cross over the mountains to Hiroshima, a city famous for tragedy, but known in Japan today as a very nice midsize city.
Pricing | This thirteen day, twelve night tour starts at 1,250,000 yen per person, based on double occupancy. Hotel choice and seasonality may effect pricing.
Important notes | With thirteen days, a trip like this is especially ripe for customization. Also, first time visitors may be interested in extending their Tokyo time. Please inquire.
Inclusions | Lodging, all transportation, admission fees, guide expenses, field guides, tax, travel insurance. Breakfast each day, and generally between three and six dinners, depending on your lodging choices.
Exclusions | Food and drink except as noted above. Alcohol, even for included meals. Activities not specified above. Optional activities may be available to suit your interests. Please inquire.
Travel with Kids | We offer exciting tours that can be enjoyed along with your children. We can also make arrangements for child care or other needs that may arise.
Planning a trip to Japan?
Create a life-changing, luxurious adventure with us.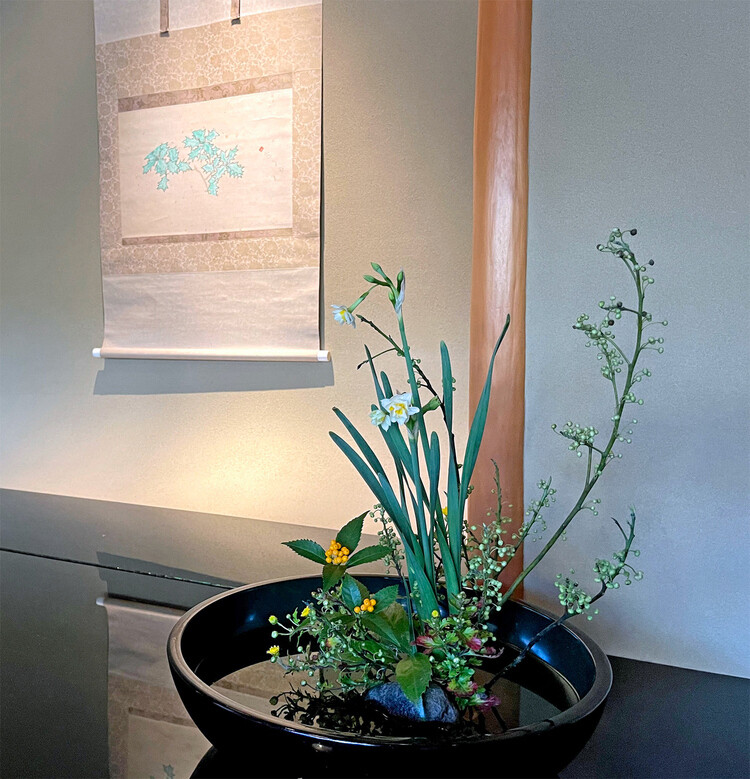 What does luxury mean to you? A lavish hotel room, a fine restaurant, high-end shopping, one-of-a-kind experiences, exploring one's personal interests without impediment, or even just a certain feeling.
Let us know your top trip priorities by applying for your initial itinerary proposal. You are also invited to see our suggested itineraries for your consideration and inspiration, keeping in mind that all trips can be modified to best suit your needs. Made exactly as you like it, luxuriously, naturally.
Luxury Travel Japan is here to make your dream Japan trip come true.