The Best of Summer in Hokkaido's Doto Region
Six days and five nights of a nature-rich escape from the southern heat into Japan's great northern reaches, starting at 425,000 yen (about US$3,924).
Hokkaido, the large island located at the northernmost tip of Japan, is justifiably a very popular travel destination in Japan.
The climate and vegetation, among other things, are markedly different from other areas in Japan, and for Japanese people the place sometimes conjures up the image of being in a foreign country.
Driving in Hokkaido, you can see the unusual-for-Japan sight of a straight road continuing to the horizon, surrounded by a vast wilderness that is nothing like the city many visitors have come from. Traveling around the eastern part of Hokkaido in summer with a private car is highly recommended.
Get ready to enjoy spectacular scenery and delicious local cuisine while exploring this part of Japan!
Days 1-3: Memanbetsu and Shiretoko
Fairytale Hill
Flowers and trees are artfully designed in this expansive park
Koshimizu Primeval Garden
Get acquainted with the local flora
Kaminoko Ike (God's Pond)
A fascinating pond with crystal clear waters
Shiretoko Cruise
Take to the water and see it all from a different perspective
See Brown Bears on Shiretoko Cruise
Once populous all over Japan, Hokkaido is their largest habitat now
Kamuiwakkayu Falls
Fed by a hot spring, warm waters flow down this waterfall
Ezo Deer
The deer love this land just as much as you will
Ezo Red Fox
With darkened ears and a larger stature, this fox stands out from those in other parts of Japan
Sakura-masu (trout)
Watch as they leap up waterfalls
Your summer getaway starts in the northeast corner of Hokkaido, the northernmost island of Japan. Here it's all about nature writ large. Winter may be shockingly cold, but come summer, a temperate paradise reveals itself. With all the snow melt up here, naturally the rivers and waterfalls are going to be impressive. But there's so much more than that. In this part of Japan, all roads lead to relaxation.
Today you'll visit Lake Saroma, Fairytale Hill, Koshimizu Primeval Garden, God's Pond.
Your six day Best of Summer tour in Eastern Hokkaido begins from the northeastern coat of Hokkaido. Upon arriving at Memanbetsu Airport, you will be met by your local tour guide and embark on Hokkaido adventurous journey by private car.
Fairytale Hill, about a 15-minute drive from Memanbetsu Airport, is a hillside park where expansive fields adorned with beautiful flowers and trees and more make for a gorgeous landscape. From the top of the hill you'll see a vast rural expanse and Lake Abashiri. This area became a famous photo spot after being featured in director Kurosawa Akira's movie "Dreams," released in 1990.
Koshimizu Primeval Garden is an elongated sand dune area of about 8 km (275 ha) between the Sea of Okhotsk and Lake Tofutsu. When the mysterious flowers of Culeyeri announce the arrival of the short Okhotsk summer, the local clover and irises spread onto and over the surface of Lake Tofutsu. In July, typical flowers such as Ezosukashiri, Ezokoge and Hermanus are in full bloom, with their abundance of yellows, pinks and purples on display. From June to August, about 40 kinds of flowers can be enjoyed in turn, but mid-June to late July tends to be the most beautiful period, with wild flowers and colorful flowers in a raucous competition of splendor.
God's Pond is filled with radiant blue, fresh water said to have risen up from the groundwater of Lake Mashu. Lake Mashu differs greatly from other lakes in that there is no river flowing into the lake nor a river flowing out of the lake. Despite this, the underground spring does not alter the water level even with many thawing water flows into Mashu Lake. This is because a natural system is in place allowing water to flow around the lake. The depths of God's Pond has been producing up to 12,000 tons of water a day. A small pond of 220m in circumference and 5m in depth, the water is clear, allowing you to see clearly to the bottom. The water temperature can be as low as 8° C throughout the year, and fallen trees sink into the blue water like fossils without decay. The scenery of deep blue water with a verdant, flowery immerses us in a gorgeous, almost mysterious, beauty.
Oyster Lunch at Lake Saroma
Compare the taste of Hokkaido's most famous oyster grounds of Lake Saroma (first day) and Akkeshi (final day)!
Your second day here on the east coast brings us to a World Heritage Site, the Shiretoko Peninsula.
You'll enjoy excellent natural landscapes over our three-hour charter cruise. Attractions such as Oshinkoshin Waterfall and Kamui Wakka Waterfall await us along the 200km long peninsula extension to Okhotsk.
The Shiretoko Peninsula is also a paradise of wild animals, including birds and animals such as the brown bear, Ezo deer, northern fox, plus many eagles and owls, all building up and thriving in the intertwined ecosystems.
Seals and dolphins also inhabit the area and, if you're lucky, you may stumble into a beautiful encounter with one or more of these animals.
Lunch is a fresh seafood spread representative of Shiretoko's bounty at Utoro Fishing Port.
Accommodations will be comprised of a hotel on Shiretoko Peninsula.
Upon meeting your private tour guide in the lobby, you will head to Shiretoko Goko Lakes by private car.
Shiretoko Goko Lakes is a gorgeous landscape of five lovely lakes surrounded by virgin forest. The quiet and observant photographer will find the surrounding forests and Shiretoko mountain ranges reflecting onto the lake's surface to be an especially suitable subject for a primeval paradise shoot. 
With sights and a splendor of flora and fauna, this is counted as one of Shiretoko 's eight scenic bests, and the views can be enjoyed everywhere you turn, including from an observatory on the elevated tree road. Ezoris (a type of red squirrel) and Ezo deer are readily encountered on the boardwalk, but brown bears can also sometimes be witnessed.
"Sakura Falls" are waterfalls with a base formed by broken sandstone that once formed the seabed. Sakura Falls are the toast of spring, but summer brings its own beauty, with "sakura-masu (trout)" fish leaping up the waterfall as part of the spawning cycle. These colorful fish boast a shimmering resemblance to the color of cherry blossoms.
Here you'll witness giant waterfall jumps, rarely rivaled elsewhere in the world. Naturally, there are many a fish that don't succeed in crossing the waterfall, despite their strength, timing and positioning, but you are encouraged to "jump in" by cheering the fish along from the sidelines!
From the 525m high observatory at Bihoro Pass, "Kussharo-ko (Lake Kussharo)," which is the largest caldera lake in Japan, rests perhaps fitfully under the eyes. The whisper of a potent and patently different reality lies in "Iwozan," which throws a plume into the sky then and again. Farther away, a magnificent panorama of Shiretoko Mountains and itinerant heavy shows spreads grandly. 
Because of its beautiful scenery, Bihoro Pass is said to be "a spectacular view of the world" and its popularity is attested by the annual influx of tourists. Also, since Bihoro Pass has nothing to impede the wind blowing up from Lake Kussharo, it is also known as a highly favorable departure point for paragliders.
There is a monument on the way to the observatory, and the song of Bihoro Pass flows. The tune celebrates the virtue of Japan's Showa era (more specifically, the post-war boom period), and is currently cherished and regaled as a song expressing the magnificent journey that this trip to Bihoro Pass is. During the summer peak season, motorcyclists from throughout the country amiably descend upon the area. 
As you gaze out at majestic view which envelopes, you and all those around you will understand the sentiments, appreciation, and deep beauty that this spot rightfully garners.
Days 4-6: Akan-mashu National Park and Kushiro-shitsugen National Park
Lake Mashu
Atmospheric, blue, green, and engaging
Shiretoko's Mt. Iouzan
Not just sulfur, but rumblings too
Ainu Kotan
See the heritage and crafts of the peoples native to this part of Japan
Kushiro Wetland Park
Get up close with the residents by foot, or by canoe
Kushiro Wetland National Park
Abundant fauna
Signs of the Season
Get ready to take lots of pictures
Expansive forests, shimmering lakes, a marshland larger than metropolitan Tokyo, and sulfur pits with their corresponding moonscapes – these are just a few of the natural wonders you will experience in this part of Hokkaido. Add in an historical Ainu (indigenous peoples) village, and you've got quite the collective experience waiting for you!
Today, you will explore Akan-Mashu National Park.
Akan National Park charms visitors like few other spots, with its rich nature, calm forest, and shimmering lake. Here we visit rarified spots such as Akan's famous Marimo ("Lake Moss Balls") and Mashu Lakes, sister lakes. Marimo Lake is often referred to as Lake Mashu because it is so often fogged in.
Next it is off to Iouzan where sounds of the earth's beating heart threaten to cause mayhem! Here at Iwoyama, a leisure spot next to Lake Mashu, visitors enjoy the unique smell of sulfur and unusual scenery where alpine plants grow in the lowlands. Iouzan is called Atosa (naked) Nupuri (mountain) in the Ainu language, and even now the sulfur smoke rises across this vaunted expanse here and there, making expressive rumblings that impart upon you the strength of the earth's beating heart.
On the banks of the lake, we find Ainu's Village, a folk craft and dancing village coupled with nothing less than a rejuvenating hot spring resort. The Ainu are an ethnic group who historically lived in Hokkaido, Sakhalin, the Kuril Islands and across the southern part of the Kamchatka Peninsula. In Ainu Village, at the Ainu Theater Ikoro, there are sights to marvel at, including the Ainu's ancient dance, a puppet show / Iomante fire festival performance, and a stroll through a memorial hall chronicling Ainu life. It is here that you can supplant the natural splendor you have engorged upon with information about the Ainu life and culture of olden days. With dozens of folk art souvenir shops in Ainu Village, you'll be able to thoroughly experience Ainu culture and cuisine.
Lunch will be at a restaurant around Lake Akan.
Accommodation is included at Akan National Park.
Visiting: Kushiro Wetland Observatory, Satellite Observatory, Walk on the Inner Wood Road, Kotaro Marshland Observatory, Kushiro River Canoe Experience (around Toroji Lake), Hosooka Observation Deck
Kushiro-shitsugen National Park is a magnificent natural landscape that appears to be drawn from a different palate than most of Japan. It was special enough to merit first entry into the Ramsar Convention in Japan.
It is Japan's largest marsh, the Kushiro Marsh, boasting a larger surface area than metropolitan Tokyo and the surrounding mountainous area.
It is also a crowded habitat for cranes, and there are three lakes, Lake Tang Road, Lake Chirarutolo and Lake Takocho.
We'll scout this special spot from a host of vantage points.
Kushiro gourmet lunch:
Robatayaki, Kushiro ramen, and seafood "don" (rice bowls) are among the many options we can choose from.
Kushiro City Zoo is the easternmost zoo in Japan, and also the largest zoo in Hokkaido! Here you'll find a collection of Hokkaido's animals, like the Shima Owl and also the ever-popular cold climate loving animals, such as polar bears, Amur tigers and lesser pandas.
You'll also get to comparing the tastes of Hokkaido's most famous oyster grounds of Lake Saroma (first day) and Akkeshi (today)!
Your personal tour guide will send you off at Kushiro Airport. From there, we fly to Haneda Airport or your next destination.
Pricing | This six day, five night tour starts at 425,000 yen per person, based on double occupancy. Hotel choice and seasonality may effect pricing.
Important notes | This is designed as a summer tour, as this area can be very cold and snowy for much of the rest of the year. Let us know if you have any particularly strong interests and we'll make this Big Nature escape a perfect one or you.
Inclusions | All lodging, transportation, admission fees, guide expenses, field guides, tax, travel insurance. Breakfast daily.
Exclusions | Food and drink except as noted above. Alcohol, even for included meals. Activities not specified above. Optional activities may be available to suit your interests. Please inquire.
Travel with Kids | We offer exciting tours that can be enjoyed along with your children. We can also make arrangements for child care or other needs that may arise.
Planning a trip to Japan?
Create a life-changing, luxurious adventure with us.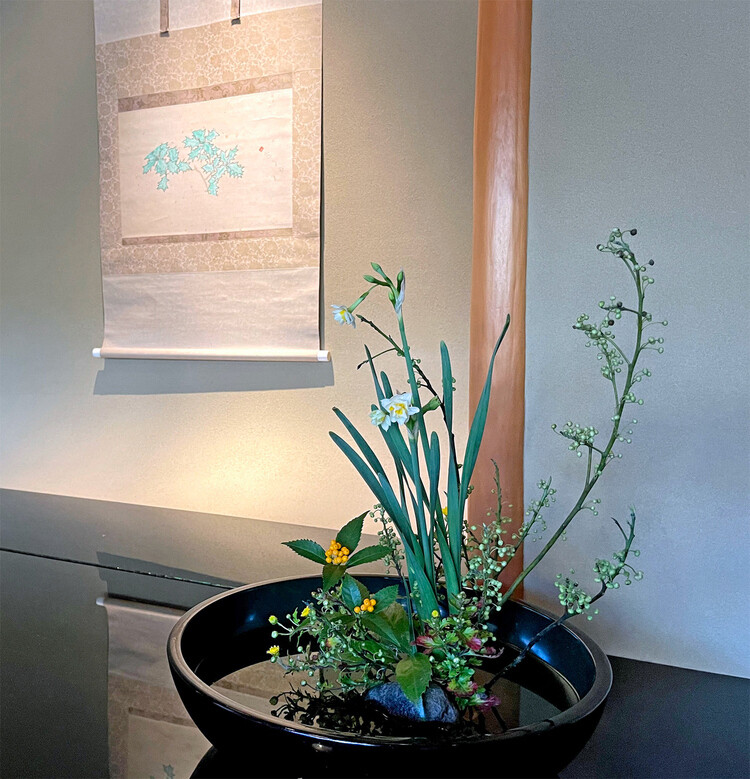 What does luxury mean to you? A lavish hotel room, a fine restaurant, high-end shopping, one-of-a-kind experiences, exploring one's personal interests without impediment, or even just a certain feeling.
Let us know your top trip priorities by applying for your initial itinerary proposal. You are also invited to see our suggested itineraries for your consideration and inspiration, keeping in mind that all trips can be modified to best suit your needs. Made exactly as you like it, luxuriously, naturally.
Luxury Travel Japan is here to make your dream Japan trip come true.