Shikoku Island Grand Adventure: 11 days
Take a journey with us through the sacred land of Shikoku, starting at 1,000,000 yen (about US$9,233).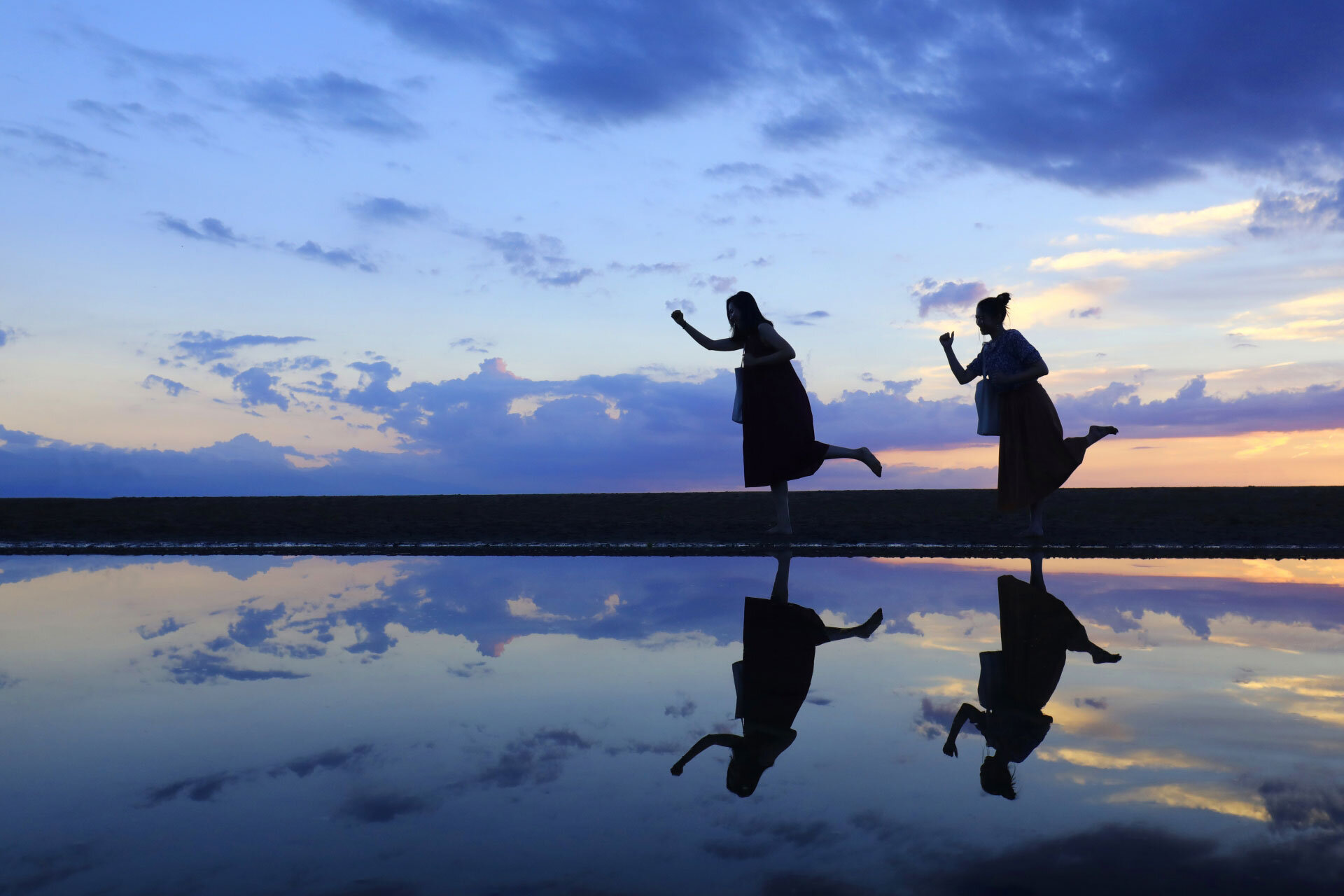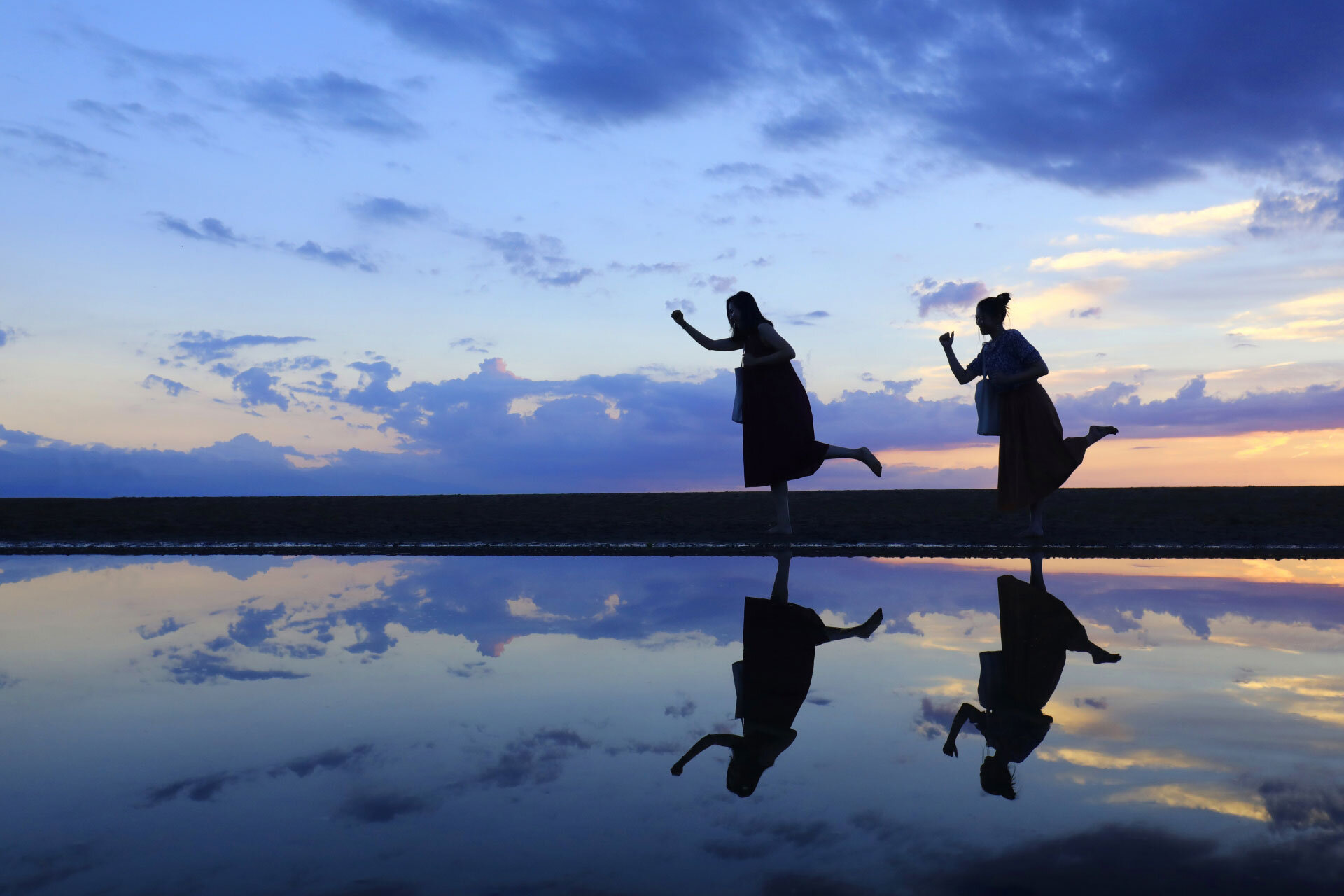 Shikoku consists of the four prefectures of Ehime, Kagawa, Kochi and Tokushima, and is one of the five main islands of Japan. Shikoku is the second-smallest main island after Okinawa and smaller than Sardinia and Bananal. By population, it ranks 23rd, having fewer inhabitants than Sicily or Singapore.
Mountains running east and west divide Shikoku into a narrow northern subregion fronting the Seto Inland Sea, and a southern part facing the Pacific Ocean. Most of the province is mountainous.
Shikoku has historically been rather isolated and therefore has kept many traditional characteristics of Japan for a longer period, especially with regards to the natural landscape and various architectural techniques. Famously, there are also many Buddhist temples on the island. The "lost" Shikoku has been vividly documented by an American writer, Alex Kerr, who lived in a remote mountain village near Oboke for many years from 1970 onwards.
Among the top highlights of the island, we find Ashizuri-Uwakai National Park, located in the south-western part of Shikoku. Shikoku is also known as "Spiritual Island" owing to the famous Buddhist pilgrimage called "Ohenro-san". There are 88 pilgrimage temples across the island—not to mention numerous sacred sites where Kukai (a monk also known as Kobo Daishi who founded Koyasan and the Shingon sect of Buddhism) is believed to have visited during the 9th century.
People from Shikoku say there is nothing to do, but I would strongly disagree. The island's rich natural bounty—its sea, rivers, mountains, and forests—is waiting to be explored. Shikoku is indisputably a natural sightseeing mecca! Please note that this tour can start in Tokyo or Kyoto or any other Japan destination. Also, this tour offers a special opportunity to do a farm stay! It's an especially popular destination for kids. Please contact us for more details.
Days 1-2: Kagawa Prefecture
Ritsurin Park
This famous Japanese garden will take your breath away, then soothingly return it.
Marugame Castle
A fountainhead of Shikoku History dating back to the 17th century.
Chichibugahama Beach
Stunning scenery, deep history.
Ogijima Port
A port with panache.
Ogishma Island
Contemporary art complements nature's canvas.
Megijima Port
Timeless vibes, pleasant strolls.
Kagawa's got northwest Shikoku in its arms. History and scenery coexist beautifully, but a trip to the offshore islands really brings in the shine. Ogijima and Megijima islands are known for their art installations, and the slow pace of island life suits the scene well.
Upon arriving at Takamatsu Airport or the local JR train station, you will be met by your local guide and head to a traditional Japanese garden called Ritsurin-koen by private car. Here you will enjoy a private garden tour with a top gardener responsible for the design and maintenance. After your Ritsurin-koen tour, you'll go to Marugame Castle, a hilltop castle in Marugame City. This is one of only twelve castles remaining in Japan that survived the post feudal ages (post-1868) with their "keep" buildings intact. The castle grounds are also one of the region's most famous cherry blossom spots, with nearly 1000 cherry trees planted around the walls and castle keep. The blossoms are usually best from late March to early April. Today's finale will be the beautiful sunset over the Seto Inland Sea's Inuchinada area. From Chichibugahama, the view will be awe inspiring. It is said to be Japan's version of Uyuni Lake.
Your lodging is to be at Auberge de Oishi, in Takamatsu city, for 2 nights.
This morning, your guide will meet you at your hotel, from where you'll embark on an exploration of Kagawa's famous islands of Ogishima and Megishima. 
There are 24 populated islands in Kagawa prefecture. This is the fifth highest island count across all of Japan's prefectures, and the islands can be accessed by ferry within 20 minutes to an hour, making this a mecca for island hopping sightseeing. Today we will explore two of the 24 islands, Ogijima and Megijima. On Ogijima and Megijima, there are simple art works by contemporary artists placed all over the island, and you can enjoy this art while strolling through the historical landscape of the island.
Our first island, Megijima, is a 20-minute ferry ride from Takamatsu Port. After Megijima, we ride another ferry for about twenty minutes to Ogijima. Our first step is right off the boat: The Ogijima Exchange Center, which is also a ferry waiting area, welcomes you with an artwork called "Ogijima's Soul" by Spanish artist Jaume Plensa. After a delicious and healthy lunch using locally sourced, pesticide- and fertilizer-free ingredients from Ogijima, we continue on to enjoy a host of contemporary art works along with views of the Seto Inland Sea from the lighthouse and hills of Ogijima. After enjoying island life a bit more, we return to Takamatsu Port, a ride of about twenty minutes by ferry.
Days 3-5: Iya Valley and Onwards to Kochi City
Kazura Bridge
A little slack makes for a gentle sway.
Yuran Boat Cruise
No better way to take in the beauty of the gorge.
Chiiori
A traditional home restored to a grand stature.
City of Kochi
Right-sized and blessed with superlatives.
Kochi Castle
A great beacon of the city.
Hirome Ichiba
An open market that's evolved into a showcase for the best in local ready-to-eat foods.
Prepare to discover the wonderment that is rural Shikoku in the Iya Valley, where the waters run pristinely clear and the mountainsides gush forth with incredible lushness.  Later, head to the historic and pleasant city of Kochi for a different perspective on Shikoku life.
Before heading to Iya Valley, we want to tell you the story about Chiiori, where you'll be  staying for a couple of days. Chiiori is a 300 year old beautiful thatched cottage located in the historic Iya Valley. As we mentioned in the introduction of Shikoku Island above, Chiiori was reborn by the hand of Alex Kerr. In 1971, Alex Kerr first discovered Iya Valley, a remote region in Tokushima Prefecture. The impossibly steep Iya Gorges kept the valley so secluded that over the centuries refugees from Japan's civil wars fled into Iya and settled there, notably the Heike survivors from the Genji/Heike wars of the 12th century. Even now Iya people speak a dialect with traces of ancient Heian court language.
In 1973 Alex bought an old thatched farmhouse in the hamlet of Tsurui, in East Iya. Dating from around 1720, the house is typical of old Iya construction, with wooden floors, irori (floor hearths), and massive beams and rafters - all smoked black from centuries of fires burning in the floor hearths. The house took the name Chiiori, which means "House of the Flute". That's the story of Chiiori.
This morning, upon arriving in Iya Valley, you'll meet a local guide who knows everything about the area. Together, you'll explore ancient hillside hamlets like Ochiai Village and its historic thatched roof farmhouses, taste the area's delicious food (and maybe learn to cook some as well), sway across the daring vine bridges that are unique to the valley, climb lofty mountain peaks like Mt. Tsurugi and encounter stunning viewpoints, discover amazing spots like the Scarecrow Village of Nagoro, all the while being charmed by the humble Iya people. You'll then return to Chiiori by 5 p.m. 
Welcome to Kochi Prefecture!
This morning, you'll be met by a driver at Chiiori and transferred to a luxurious hotel or ryokan (traditional Japanese inn) in the city of Kochi by private car. Upon arriving, you'll notice many trams running up and down the town's streets. You'll take a trip by one of these trams to explore some of the city's sightseeing spots, including Kochi Castle, with your local guide.
In the evening, you will then take an evening tour to Hirome Ichiba Market, where locals shop alongside tourists from prefectures near and far. The festivities last from morning to late evening.
How have we gotten this far without talking about food? You absolutely must give "katsuo tataki" a try. This famous local cuisine is prepared by briefly searing bonito fish filet before seasoning and dressing it with thinly sliced green onion or myoga (Japanese ginger). There are more delicious local foods where that came from!
Suggested lodging: Sansuien
Days 6-7: Western and Northwestern Kochi Prefecture
Kamikoya
Try your hand at making Japanese paperworks here.
Paper Production
A handmade walking map from Kamikoya.
Yasuhara-cho
One of famed architect Kengo Kuma's works.
Shimanto River
Japan's last crystal clear river.
Chinkabashi Bridge
When the waters run high, this bridge disappears.
Get back to basics with lovely riverscapes, handmake Japanese paper production, and lush natural landscapes to enrich the soul. Life in the mountains of Shikoku is quite different than in the cities or by the sea, but the wonderment is of no less impact.
This morning, you'll head to a solitary house in the midst of mountains in Yusuhara Village. You will stay overnight at Kamikoya Guest House and experience life in the mountains.
Kamikoya is a small family-run Guest House, located in the mountains of Yusuharacho in southwestern Kochi. Mr. Rogier Uitenboogaart, the owner of Kamikoya, moved here from the Netherlands in 1980. He makes handmade Japanese paper (Tosa Washi)—you too can experience how to make Tosa Washi!
On the way to Kamikoya, we'll stop at Kure-Taisho fish market in one of the small fishermen villages for lunch.
Leisurely spend the morning at Kamikoya in the town of Yusuhara-cho before going to the next destination, the seaside town of Sukumo, in the afternoon.
The town of Yusuhara-cho is called a town above the clouds. The tiers of the terraced rice field in this town are very spread apart and you can enjoy the imposing view of such a tall structure. This magnificent structure was created by the pioneers who carried stones from the river far below and piled them up the mountain one by one.
Yusuhara-cho is also famous for the architectural structures of the internationally well-known architect Kuma Kengo, who notably designed Yusuhara Town Hall. The square shaped town hall with its wooden constructions is designed to impress upon viewers the environmental friendliness of Yusuhara.
After Yousuhara-cho, you head to Sukumo. This journey takes you through beautiful scenery along the Shimanto River Valley, known as the last crystal clear river in Japan. A single crystal clear river flows for 196km down from deep in the mountains, twisting and turning, combining with tributaries before becoming a much larger river and flowing out into the Pacific Ocean.
You'll stay in Sukumo town's Oshima for 2 nights, enjoying the visual, culinary, and therapeutics hot spring bounty of Sumuko Resort. This is a feast for all the senses, and you are sure to reach an even higher plane of relaxation.
Days 8-11: Kochi to Ehime Prefecture and an Emerald Green Paradise
Kawashiwajima Island
Truly a grand spectacle.
Local Coral
...and the colorful fish that call it home.
Usumizugaura
Picturesque terraced fields grace the mountainside.
Uwakai
Get your hands wet in the local pearl industry.
Uwajima Castle
A tiny castle that's big on atmosphere.
Logging Experience
Learn all about Shikoku's sustainably managed forests.
Forget about "diamonds in the rough," because here we've got a bountiful plenty – and pearls in the sea, too. From sultry coastlines to forested heavens, this part of Shikoku has much to share. And while there's much to see, there's also much relaxation to be had by simply existing in the splendor.
About forty minutes by car from Oshima, where last night's inn is located, Kochi Prefecture's Kashiwajima Island has a magnificent view of a beautiful sea-like paradise surrounded by an emerald green sea, but it is a spot even Shikoku people do not know well. It is said to be a sanctuary for divers because the sea is home to about 1,000 species of fish, one-third of the fish found in Japan, as well as beautiful coral colonies. Since it is in the path of the Kuroshio Current, you will also have the opportunity to get acquainted with colorful tropical fish. After lunch, experience an activity tour with a 4-wheel buggy to take in the many scenic views of Kashiwajima Island and its surroundings.
On your first day in Ehime Prefecture, after arriving at Uwajima, we go sightseeing in Uwajima city. The first order of business is a visit to the terraced fields of Yusumizugaura. The area is famous for its beautiful scenery, and has been rightfully designated an important cultural landscape asset of Japan. It is said that the one-meter tall hedges extend all the way to the summit, bearing a resemblance to a stairway to heaven. Here, the Uwakai Sea Road spreads out in front of you in all directions, surrounded by uniformly beautiful fields. Next, we experience pearl hunting around Uwajima Island. How are Uwajima pearls born and how can you identify good pearls? You will learn all about pearls while experiencing them first hand at an actual pearl farm. You can also take home the pearls you harvested during the experience as a souvenir reminder of your day. Finally, we head to Uwajima Castle. Like Marugame Castle, Uwajima Castle is an important cultural property of the country, and one of the 12 existing original castle towers that still stand in Japan. A unique pentagon shaped castle wall with moats  is designed to best face off with the sea. The ingenious design makes the most of the coastal environment.
On our second day in Ehime prefecture, you will enjoy a valuable forestry experience and a good forest soak as well. Shikoku is about 1.35 million ha, and more than 70% of the total area is covered with forests. The shape and environment of Shikoku acts to cultivate forests in great abundance, and forestry has become an important industry in the region. Shikoku experiences heavy rainfall throughout the year, has many steep slopes, and an extensive ecosystem of managed forest. Therefore, the region must be – and is – carefully managed via sustainable forest management technology and approaches, taking environmental conservation into strong consideration at all levels.
Our first stop is at a forest site where we can observe the cutting of the trees. The workers use the latest in forestry machines and the felling process is an impressive sight. The location of current harvesting is subject to change, but regardless, we will be sure to save time to bathe in the glory of the forested cypress mountains as we stroll about and take it all in. Later, we'll make an aroma blend using cypress essential oil from Uchiko Town, still in Ehime Prefecture. Take home an original tree-based fabric spray with the scent of your choice. It's also great as a room deodorizer.
It has been well established that the negative ions we are exposed to while immersing ourselves in forested environments has a healing effect on the mind and body. This is because the forest stimulates the autonomic nervous system through our five senses, balancing and aligning autonomous nervous functions. It is said the positivity is not only driven by the scent, but also by the overall clean air, the sound of the wind, the calls of birds, the murmuring of water, the sunlight through the trees, and the verdant green of the trees.
Important points to be aware of:
・Long pants and long sleeves should be worn when visiting the forest.
・Be sure to bring warm clothes during winter.
・For your safety, helmets are required for forest tours and nearby wood product market tours. A helmet will be provided.
In Uwajima, we will stay at Kiya Ryokan, a Japanese inn that combines the history and art of a private building with the luxury of a fine lodging.
This is your final day of the 11-day Grand Shikoku tour. You're now conquered all four prefectures in Shikoku! After checking out of your lodging this morning, you will go on to your next destination. Where is your next destination? If you take a ferry from Ehime to the west on the Seto Inland Sea, you can go to Kyushu, or if you drive north, you can go to Hiroshima via the Shimanami Kaido. 
In Shikoku, there are a great many activities not mentioned above, such as canyoning, fishing and much more. We look forward to hearing from you and forming an itinerary that fits you perfectly.
Pricing | This ten day, nine night tour starts at 1,000,000 yen per person, based on double occupancy. Hotel choice and seasonality may effect pricing.
Important notes | The pacing and amount of outdoor activities we do can easily be modified to suit your desires. Please inquire and allow us to design a trip that perfectly meets your needs.
Inclusions | Lodging, all transportation, admission fees, guide expenses, field guides, tax, travel insurance. Breakfasts and dinners.
Exclusions | Food and drink except as noted above. Alcohol, even for included meals. Activities not specified above. Optional activities may be available to suit your interests. Please inquire.
Travel with Kids | We offer exciting tours that can be enjoyed along with your children. We can also make arrangements for child care or other needs that may arise.
Planning a trip to Japan?
Create a life-changing, luxurious adventure with us.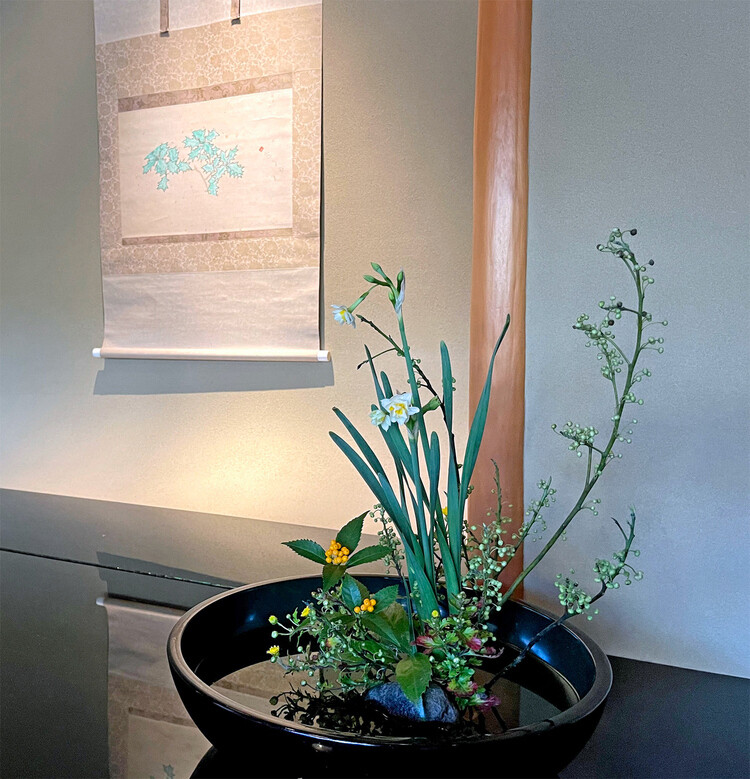 What does luxury mean to you? A lavish hotel room, a fine restaurant, high-end shopping, one-of-a-kind experiences, exploring one's personal interests without impediment, or even just a certain feeling.
Let us know your top trip priorities by applying for your initial itinerary proposal. You are also invited to see our suggested itineraries for your consideration and inspiration, keeping in mind that all trips can be modified to best suit your needs. Made exactly as you like it, luxuriously, naturally.
Luxury Travel Japan is here to make your dream Japan trip come true.