Ise, Shima, Toba & Matsusaka on the Kii Peninsula
Four days exploring the wonderous and varied Kii Peninsula, starting at 465,000 yen (about US$4,293).
Ise, Shima, Toba and Matsusaka are located in central Japan's Mie Prefecture, which is a part of the Kii Peninsula. Kii Peninsula is the largest in Japan, and is home to large parts of Osaka and Nagoya Prefectures. Nara is located in North part, Wakayama in Southwest part and Mie Prefecture in the Southeast. The Kii Peninsula was selected as a Best in Travel Top 10 Regions winner, coming in 5th Place in 2018 by Lonely Planet. Mie Prefecture is best known for Ise Jingu Grand Shrine, the holiest site in all of Shinto and the top dog among all of Japan's tens of thousands of shrines. Still, the area is more than a religious center, with beautiful nature, a lively fishing industry, and delicious local delicacies to explore.
Days 1-2: Ise Jingu and the birthplace of cultured pearls
Ise Jingu
A forested shrine without compare
Okage Yokocho
A quaint shopping district that harkens back to earlier times
Antique Collections at a Ryokan
These long running traditional Japanese inns are cultural treasures in and of themselves
Hot Spring Bath at a Ryokan
A good soak is lovely way to unwind at the end of the day
Mikimoto Pearl Island
Visit the birthplace of cultured pearls
Toshi-jima Fisherman Island
This secret fisherman island lands some of the tastiest fish around
Ise Jingu is a massive Shinto shrine complex larger than many cities. Scattered about these wooded grounds are incredible sights not to be forgotten, as well as at atmosphere that will linger in your memory for years to come. The nearby town and rural island areas provide copious opportunity for a genuine experience with the locals and their way of life. This part of Japan is entirely different from both the busy city areas as well as the more popular spiritual areas such as Kyoto.
You'll travel from Tokyo Station to Ise-shi Station by "Shinkansen" (bullet train) and JR Express Train. (Total travel time: approx. 3 hours 20 minutes.)
Your first destination is Ise-Jingu Shinto Shrine.  Shinto is the indigenous faith of the Japanese. It is a way of life and a way of thinking that is an integral part of Japanese culture. Observing the Shingo faith means worshipping ancestors as guardians of the family and also means showing respect for the myriad deities residing in the natural world. 
There are deities of mountains and the sea, deities of rain, wind, thunder, water, flowers and rocks. They are all around us in everything and every person so they may be worshipped anywhere. However, many people visit Shinto shrines to pray, cleansing their hands and mouth at the entrance to purify the body and mind.
Shinto Shrines are called "jinja" in Japanese. There are 80,000 jinja in Japan today where various deities are enshrined. Jinja are sacred places and are always kept clean and pure. Often surrounded by trees, jinja are infused with the divine energy of nature.
Ise-Jingu, officially "Jingu", includes 125 jinja dedicated to the sun goddess Amaterasu-omikami. It is roughly the same size as Paris. More than 1,500 rituals are conducted here yearly to pray for the prosperity of the Imperial family and the peace of the nation. 
Amaterasu-Omikami was formerly worshiped in the Imperial Palace, but following an epidemic, the 10th Emperor decided to move her symbol, the sacred mirror, that she might be worshiped more respectfully and thus end the disaster. It was the 11th Emperor who ordered his princess, Yamatohime-no-mikoto, to see the most appropriate place to permanently enshrine and worship Amaterasu-Omikami. It is said that the princess traveled the land searching for this special place until she received a revelation by the banks of Isuzugawa River. This is origin of Naiku (Inner Shrine) of Jingu you will visit this afternoon.
After Ise Jingu's Naiku (inner shrine), you'll have the opportunity to pick up locally crafted products and food in the Okage-yokocho shopping street, which was built to reflect the atmosphere of the Edo and Meiji periods and to reconstruct the old towns. You will feel the nostalgia of old-town Ise.
You'll arrive at your ryokan by 4pm and have traditional Japanese cuisine called Kaiseki before relaxing in a natural hot spring bath.
Suggested lunch: Traditional local cuisine called Mehari-Zushi (Sushi)
Suggested dinner: Traditional local cuisine and sake at your ryokan (Japanese inn)
Suggested accommodation: Yumeyuuka, Shimakanko Hotel The Classic, Amanemu, Nemu, The Earth
On your second day in Mie Prefecture, after meeting your tour guide, you will head to your first destination, Mikimoto Pearl Island.
Kokichi Mikimoto was a founder of Mikimoto Pearl Company. In 1893, he etched his name in history when successfully creating the world's first cultured pearls. Before the development of cultured pearls, only natural pearls were available, which were mere products of chance. Less than one in a thousand oyster shells may produce a pearl during their lifetime.
On Mikimoto Pearl Island, you will see the finest collections of art made of high quality Akoya pearls at Mikimoto Pearl Museum, learn history and how to cultivate the pearls, see demonstration of traditional female divers called Ama, and visit a jewelry store filled with beautiful pearls.
After Mikimoto Pearl Island you will head to the next destination on a 15-20 minute ferry ride, Toshi-jima Island. Toshi-jima is a small secret fisherman island, but the biggest island in the Ise Bay. Explore and stroll around the island with your guide. Find out and see what kinds of products were caught today in the local fish market.
In a secret alley, you will find a small tofu maker and taste fresh soy milk made this morning and ganmodoki, deep fried tofu mixed with thinly sliced vegetables, which were just shaped and fried in front of you. You'll enjoy having the best sushi using local products from the Ise Bay for lunch at a local sushi restaurant in the island.
Suggested lunch: Sushi made using fish in season from Ise Bay for lunch at the best local sushi restaurant in Toshi-jima Island
Days 3-4: Local culture in Ago Bay and the wonders of Matsusaka
Fresh seafood at Amagoya
Learn about the female free-divers known as Ama-san.
Shinju-no-sato
A pearl farming community.
Katsuo-no-tenpaku
These bonito fish flakes have an outsized role.
Ago Bay
The view goes on and on.
Matsusaka Cotton Kimono
A textile experience.
Tea Tasting
Matsusaka town has delicious Japanese green tea.
Matsusaka Beef
Known throughout Japan for its quality.
Astounding natural scenery is just the start of your joys when you come to this part of the Kii Peninsula. Getting acquainted with the unique cultured pearl producers, you'll see practices and peoples that defy modernity. Then, get down to enjoying the bounties of the land – eating unbelievably fresh fish, taking a trip to heaven with mouthwatering beef, discovering the richness Japanese green tea can impart – before once again traveling roads surrounded with beauty that pours into your heart.
Upon meeting your guide, you will head to Shinju-no-Sato by private car.
Shinju no Sato is located in a small hidden inlet of Ago Bay surrounded by only sea and mountains, and is managed by a family who's been engaged in the pearl aquaculture business for over 65 years. They offer you simulated experiences of the various pearl farming processes, such as nucleus implantation and harvesting. You will also try your hand at making accessories from harvested pearls. Enjoy making your own accessories by extracting pearls from the shells!
After Shinju-no-Sato, you will head to Katsuo-no-Tenpaku.
"Katsuo-bushi" (bonito flakes) have a long history in Japan dating back before the 16th century. Katsuo No Tenpaku, a brand of bonito flakes, is harvested by a locally famous Tenpaku craftsman family who has a very long history in making katsuo-bushi. In 1946 the family established its own business, which is now in its 4th generation.
Here, you get a full demonstration on how to make katsuo-bushi flakes the traditional way, after which you will taste sample the freshly shaved bonito flakes with rice. In Japanese cuisine, bonito flakes are eaten with rice, okonomiyaki, takoyaki, tofu, and more. They are very popular!
Next, you'll visit an Ama's hut to meet a real Ama-san, female divers who catch products in the sea, and have seasonal fresh seafood there. Ama culture used to be seen in seaside villages all over Japan; however, Ama culture is dying since young women don't want to do it anymore as it is a really hard job. This region is one of the few places in Japan where real Ama culture has continued to be passed on.
After experiencing Ama's culture, stop at Yokoyama Observation Deck on the way to your hotel.
From this observation deck, you can take in the full view of Ago Bay's coast and 64 islands dotted around the bay.
Suggested lunch: Seasonal fresh seafood at an Ama hut
Suggested dinner: Traditional local cuisine and sake at your ryokan (Japanese inn)
On your last day of the tour, after checking out your hotel, you will stop at the last destination, Matsusaka City on the way to Chubu International Airport by private car.
Here you will experience three specialties of Matsusaka, which are:
Matsusaka Cotton—try on a cotton kimono at a local kimono shop
Matsusaka-cha (or tea)—visit a local tea shop to enjoy tea tasting
Matsusaka Ushi (or Matsusaka wagyu beef)—taste A5 lank of Matsuzaka Ushi or Matsusaka Wagyu Beef for lunch at one of the best Matsusaka Ushi local restaurants
Anyone who serves Matsusaka Ushi must have a certificate shown at each restaurant. Matsusaka Ushi isn't exported, which may be the reason why Matsusaka Ushi is little-known to outside Japan compared to Kobe beef.
After lunch, you will be transferred to Tsu Port to take a high speed vessel to Chubu International Airport.
Suggested lunch: Matsusaka Ushi or Matsusaka Wagyu Beef in Matsusaka City
Pricing | This four day, three night tour starts at 465,000 yen per person, based on double occupancy. Hotel choice and seasonality may effect pricing.
Important notes | This tour can easily be modified based on your interests and desired physical exertion. Stays can be at traditional Japanese ryokan (inns) or Western style hotels, or a mix of the two.
Inclusions | Lodging, all transportation (including first class train travel to the start point and your return flight to Tokyo's Haneda Airport), admission fees, guide expenses, field guides, tax, travel insurance. All meals, and one drink at lunches.
Exclusions | Food and drink except as noted above. Alcohol, except as indicated above. Activities not specified above. Optional activities may be available to suit your interests. Please inquire.
Travel with Kids | We offer exciting tours that can be enjoyed along with your children. We can also make arrangements for child care or other needs that may arise.
Planning a trip to Japan?
Create a life-changing, luxurious adventure with us.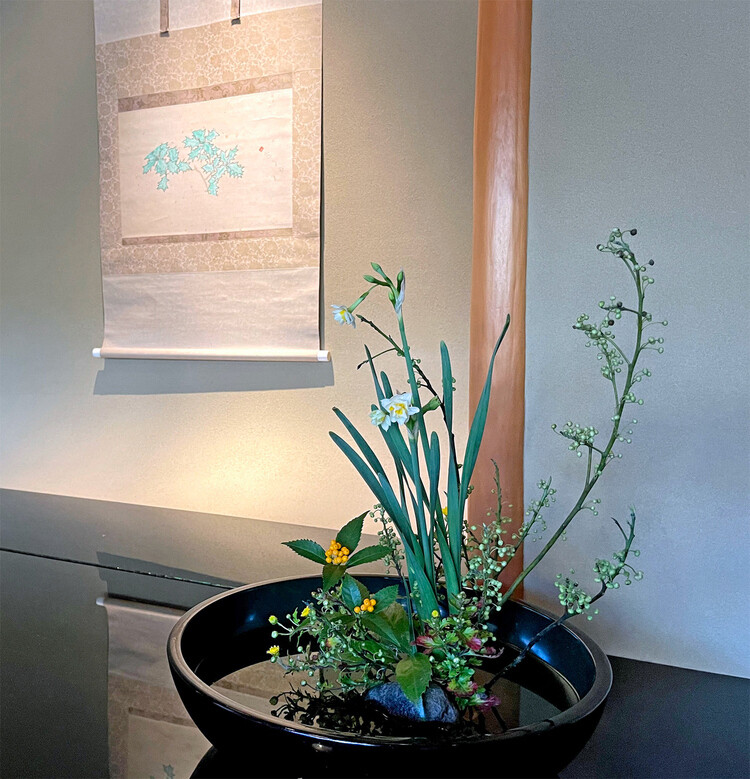 What does luxury mean to you? A lavish hotel room, a fine restaurant, high-end shopping, one-of-a-kind experiences, exploring one's personal interests without impediment, or even just a certain feeling.
Let us know your top trip priorities by applying for your initial itinerary proposal. You are also invited to see our suggested itineraries for your consideration and inspiration, keeping in mind that all trips can be modified to best suit your needs. Made exactly as you like it, luxuriously, naturally.
Luxury Travel Japan is here to make your dream Japan trip come true.