Mt. Fuji and Atami Hot Spring Resort
A two-day luxurious getaway from Tokyo, starting at 127,500 yen (about US$1,177).
Mt. Fuji (3776m or 12,389 ft), known as "Fuji-san" in Japanese, is Japan's most revered and timeless attraction. It is also a UNESCO World Heritage Site. Come explore its grandeur with us from a distance, and then right up close as we traverse the actual slopes. Combine this with the nearby lakes, luxury accommodation, and the soothing waters of the famous hot springs, and you've got an amazing getaway from Tokyo.
The view from Mt. Fuji's 4th lookout
At this height, there's still lots of greenery about
Oshino Hakkai Ninja Village
Learn about ninja culture, and meet a real one too
The quintessential Japan view
Cherry blossoms in spring with Mt. Fuji in the background. What could be finer?
Atami Onsen Town
Enjoy luxurious accommodations with on-site hot spring facilities.
Day 1: Mt. Fuji and Atami Onsen (hot springs) Resort
In the morning, you'll meet an English speaking guide in your hotel lobby in Tokyo. Together, you'll head to nearby Yamanashi Prefecture by private car (about 2 hours). Upon arrival, you will climb or ride up to Mt. Fuji's Fifth Station (2,300m). Interested visitors can enjoy a simple hiking course at the Fifth Station between the middle of May and the end of October.
After heading back down the slops of Mt. Fuji, you'll stop by Lake Kawaguchi, one of the five scenic periphery lakes, for lunch. You'll then visit Oshino Hakkai, the mysterious "Eight Hot Springs". Oshino Hakkai is part of the world's cultural heritage constitution assets of famous clear water. If you are with kids (or are young at heart yourself), meet a Ninja! Enjoy the unrivaled and immersive experience at the Ninja House in Oshino Ninja Village.
Tonight's Lodging: You will stay overnight in Atami Onsen seaside resort in neighboring Shizuoka Prefecture. Relax in the warm onsen (hot springs, then enjoy a delicious Kaiseki dinner of fresh seafood in the room of your ryokan (traditional luxury inn).
Day 2: A relaxing morning, then perhaps some shopping?
Wake to a traditional Japanese style breakfast served in your room. Enjoy your morning, but don't forget to relax in the hot spring baths one last time before check out! From the hotel, you'll be taken by your English speaking guide to Gotemba Premium Outlets to partake in some shopping before returning to Tokyo by private car.
Pricing | This two day, one night tour starts at 127,500 yen per person, based on double occupancy. Hotel choice and seasonality may effect pricing.
Important notes | Mt. Fuji is divided into 10 stations from base (First Station) to summit. Due to heavy snow from December to mid-May, visitors cannot go beyond the Fifth Station of the mountain. In this case, we will provide other options for the tour.
Inclusions | Dinner on Day 1 and breakfast on Day 2. All transportation, admission fees, guide expenses, tax, travel insurance.
Exclusions | Food and drink except as noted above. Alcohol, even for included meals. Activities not specified above. Optional activities may be available to suit your interests. Please inquire.
Planning a trip to Japan?
Create a life-changing, luxurious adventure with us.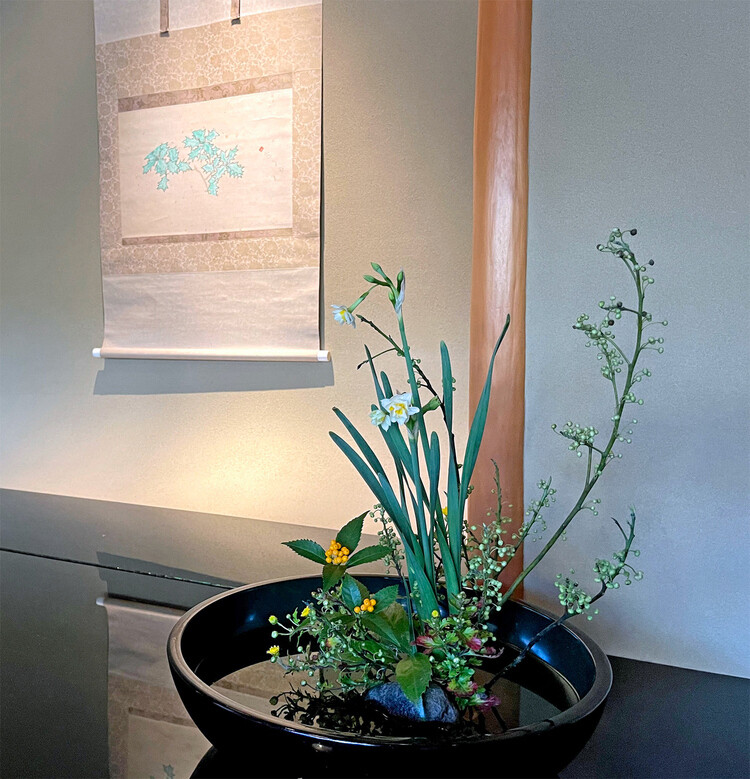 What does luxury mean to you? A lavish hotel room, a fine restaurant, high-end shopping, one-of-a-kind experiences, exploring one's personal interests without impediment, or even just a certain feeling.
Let us know your top trip priorities by applying for your initial itinerary proposal. You are also invited to see our suggested itineraries for your consideration and inspiration, keeping in mind that all trips can be modified to best suit your needs. Made exactly as you like it, luxuriously, naturally.
Luxury Travel Japan is here to make your dream Japan trip come true.