A Grand Tour of World Heritage, Art & Culture: Kyoto, Nara and Himeji
Six days of immersion in another time, starting at 500,000 yen (about US$4,616).
Kyoto and Nara are together the world's most culturally rich cities, with 17 UNESCO World Heritage Sites, more than 1600 Buddhist temples, and over 400 Shinto shrines between them.
On this tour, you will have the opportunity to explore some of the best attractions of this Kansai region. You will also be afforded the chance to experience the traditional hot spring town of Arima Onsen, a place with centuries of history, snuggled up against Mt. Rokko in Kobe.
Days 1-3: The Unrivaled Former Capital of Japan
Kiyomizu-dera Temple
Gorgeous at any time of year
Fushimi Inari Taisha (Shrine)
Follow the gates' sacred path, or find your own solace
Arashiyama Bamboo Grove
Bamboo is rigid, but pliable enough to bend with the wind
Hozu-gawa River
Lazily bisecting Kyoto's Arashiyama district, inviting pensive thought
The Gion
Geisha culture lives on in this historical entertainment quarter
Pontocho
Kyoto's most famous restaurant lined street
Having completely escaped the bombing raids of WWII, Kyoto's treasures continue to illuminate in the 21st century. Modernity coexists with centuries old architectural splendor, awe-inspiring gardens, and grand vistas. The capital of Japan may have moved to Tokyo in the early 1600s, but the Kyoto locals might have you believing differently.
You will be met by your personal tour guide at a nearby international airport or at JR Kyoto Station, whisked into a well appointed car, and expediently delivered to your luxury hotel or ryokan inn.
Your six day World Heritage special Tour will begin in the Southern Higashiyama district.
After arriving in Kyoto, you will get your first taste of the city by means of an afternoon tour with a local Kyoto Guide. You will visit the ancient temple Kiyomizu-dera, Sanjusangen-do, Kyoto's famed Golden Pavilion Kinkaku-ji, Fushimi-Inari-Taisha, with its picturesque, hill-climbing pathway lined with thousands of red torii, and Saiho-ji with its garden renown for lush, rolling mossy landscapes.
Examples of ryokan selections in Kyoto: Yoshikawa Ryokan, Tawaraya Ryokan, Hiragiya Ryokans, Yoshinoya Ryokan, Sumiya Ryokan, Kikusui, Ioshinoya
Examples of hotel selections in Kyoto: The Ritz-Carlton Kyoto, Chorakukan, Hyatt Regency Kyoto
On your second day in Kyoto, you will explore the Arashiyama and Sagano districts.
You will head to Arashiyama first and experience "Hozu-gawa-Kudari" (Hozu-gawa river rafting through Hozu-kyo Gorge). Here, regardless of the time of year you visit, you are always surrounded by gorgeous scenery. For over one thousand years, the Hozu-gawa River has been home to a bustling and thriving water transport culture.
This boat trip not only paints you a picture of that culture, but also invites you in to an awe-inspiring and healing world, a place of tranquility.
Next, you will visit Tenryu-ji temple, where the main attraction is their 14th century Zen garden. Just outside the north gate of the temple, you will step into a different world as you are enveloped and then entranced by a large thicket of bamboo that rolls out into the distance. This is the famed Arashiyama bamboo grove.
Our next stop will bring us to Okochi-sanso. This villa was the home of Okochi Denjiro (1898-1962), an actor in samurai films. Okochi-sanso is now open to the public, allowing us all to enjoy the garden and the views over Kyoto.
Today, you will visit downtown Kyoto. The busiest part of downtown Kyoto looks much like any other Japanese city, but there are some excellent attractions to be seen off to the periphery and on some of the side streets, including the vibrant Nishiki Market, where you can see all the weird and wonderful foods that go into Kyoto cuisine.
The Kyoto International Manga Museum, which has a collection of 300,000 manga, is located in an old elementary school building. Though the sheer number of manga may seem daunting, the museum is actually the perfect introduction to the art of manga.
Moving on, you'll visit Ponto-cho, one of Kyoto's five geisha districts. Ponto-cho is just west of the Kamo-gawa river, which is also a nice place for a stroll.
After downtown Kyoto, you will visit the Nishijin district, the home of Kyoto's textile industry, and a primary source for fantastically ornate Kimono and Obi (ornamental kimono belts).
Days 4-6: Nara and the Castles, Hot Springs, and City of Kobe 
Nara Park
The deer freely roam, and so will you
Todaiji Temple
A great Buddha that's sure to command your attention
Himeji Castle
Recently restored, and saidto be the best castle in Japan
Port of Kobe
A grand international heritage, a vibrant present
Arima Onsen (Hot Springs)
Rejuvenating hot springs nestled in Kobe's mountains
Before Kyoto, there was Nara. This ancient capital is where Buddhism took hold in Japan, and the monuments still exist to prove it. You'll also visit other regional gems, such as Himeji Castle (arguably the best castle in Japan) and Arima Onsen, often called the finest hot springs in the region.
Nara was the first permanent capital of Japan, and a great asset amongst Japan's cultural legacies.
The center piece, of course, is the Daibutsu, or "Great Buddha," which is said by many to be Japan's single most impressive sight, and is housed here in Todai-ji temple.
You'll then visit Nara Koen, a splendid park, home to about 1200 deer which, in pre-Buddhist times, were considered messengers of the gods and today enjoy the status of National Treasures. You can feed the deer "shika sembei" (deer biscuits) that are available for purchase from vendors in the park.
After getting your fill of Nara's bounty, you will return to your ryokan (traditional high-end lodging) in Kyoto.
After checking out of your ryokan in Kyoto, together with your private guide you will head for Himeji Prefecture by Bullet Train (Sanyo Shinkansen).
Center stage on today's agenda is shared by Himeji-jo, the finest castle in all of Japan, and Shoshazan Engyo-ji, which is often used for location shooting for films and television shows such as "The Last Samurai."
You will also visit Kobe. Kobe is one of Japan's most attractive cities, nestled along a narrow strip of land between the sea and the Rokko mountain range. 
Although Kobe was hit by a devastating Earthquake in 1995 which extinguished over 5000 lives and destroyed thousands of buildings, the city has long been completely rebuilt. It being Kobe, you will of course have the chance to dine at an elegant restaurant where you can try real Kobe beef steak for lunch. You'll later marvel at fantastic views over the city of Kobe when you ride the Shin-Kobe ropeway.
Tonight you will stay overnight in Arima Onsen, a famous hot spring town in the Mt. Rokko area with over 1000 years of history.
Suggested ryokan in Arima Onsen: Tocen-goshobo
On your final day of the World Heritage, Art and Culture Journey, we will do whatever your heart desires until it is time for you to depart.
Departing from Arima Onsen, you will be transferred by private car to Kansai International Airport, where you can catch an international flight home or, alternatively, proceed to the next destination along your journey.
Optional Kyoto Cultural Experiences
Inclusive of, and additional to, the itinerary described above, the following experiences are available to you on this tour:
Maiko-san, Geisha-san, or Jikata-san classical Japanese song and dance experience at a tea house/traditional Japanese restaurant
Kimono Experience at famous Kyoto Nishijin Textile center, where the most sophisticated and lavish Obi you will find in Japan is made
Weaving Experience at Nishijin Kimono Textile center
Kyo-yuzen Experience (Kimono fabric dyeing)
Kiyomozu-yaki (Kyoto's pottery) Experience
Tea ceremony and/or Flower Arrangement Experience
Traditional Japanese Dance (wearing Kimono) Experience
Origami Experience
Kimono Antique Shops
Pricing | This six day, five night tour starts at 500,000 yen per person, based on double occupancy. Hotel choice and seasonality may effect pricing.
Important notes | More nature, less temples? More temples, less castle? You name it, we'll customize it. Kyoto and Nara in particular have centuries of history for the absorbing, but we don't want you to feel overwhelmed. Talk with us to set a pace just right for you.
Inclusions | All transportation, admission fees, guide expenses, field guides, tax, and travel insurance. Breakfast each morning, and dinner when staying at ryokan.
Exclusions | Food and drink except as noted above. Alcohol, even for included meals. Activities not specified on the day by day itinerary. Optional activities from this list above may incur additional fees.
Travel with Kids | We offer exciting tours that can be enjoyed along with your children. We can also make arrangements for child care or other needs that may arise.
Planning a trip to Japan?
Create a life-changing, luxurious adventure with us.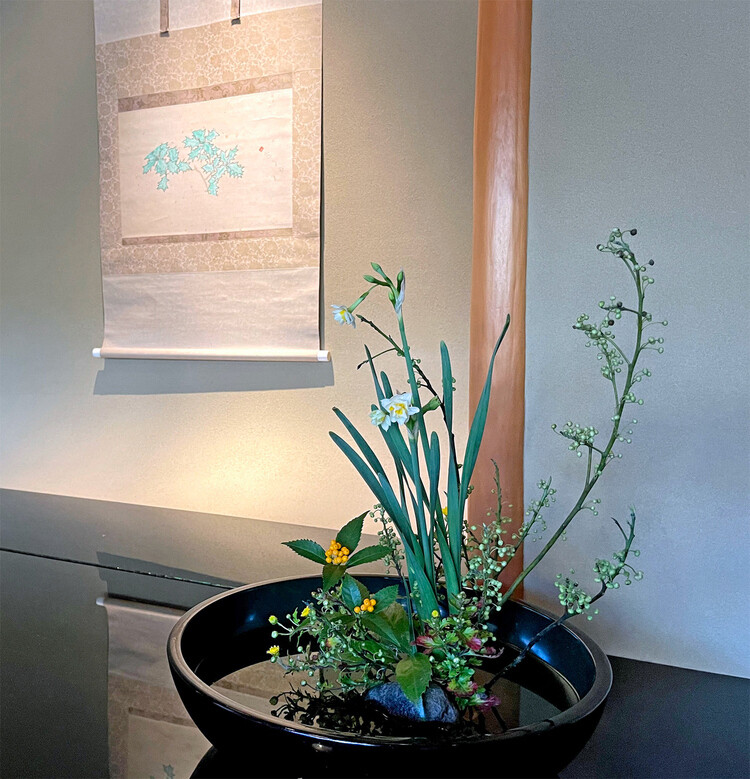 What does luxury mean to you? A lavish hotel room, a fine restaurant, high-end shopping, one-of-a-kind experiences, exploring one's personal interests without impediment, or even just a certain feeling.
Let us know your top trip priorities by applying for your initial itinerary proposal. You are also invited to see our suggested itineraries for your consideration and inspiration, keeping in mind that all trips can be modified to best suit your needs. Made exactly as you like it, luxuriously, naturally.
Luxury Travel Japan is here to make your dream Japan trip come true.