Kumano Kodo Pilgrimage Trek
Five days gives you the luxury of an intimate acquaintance with this hallowed path and all that surrounds it, starting at 513,000 yen (about US$4,736).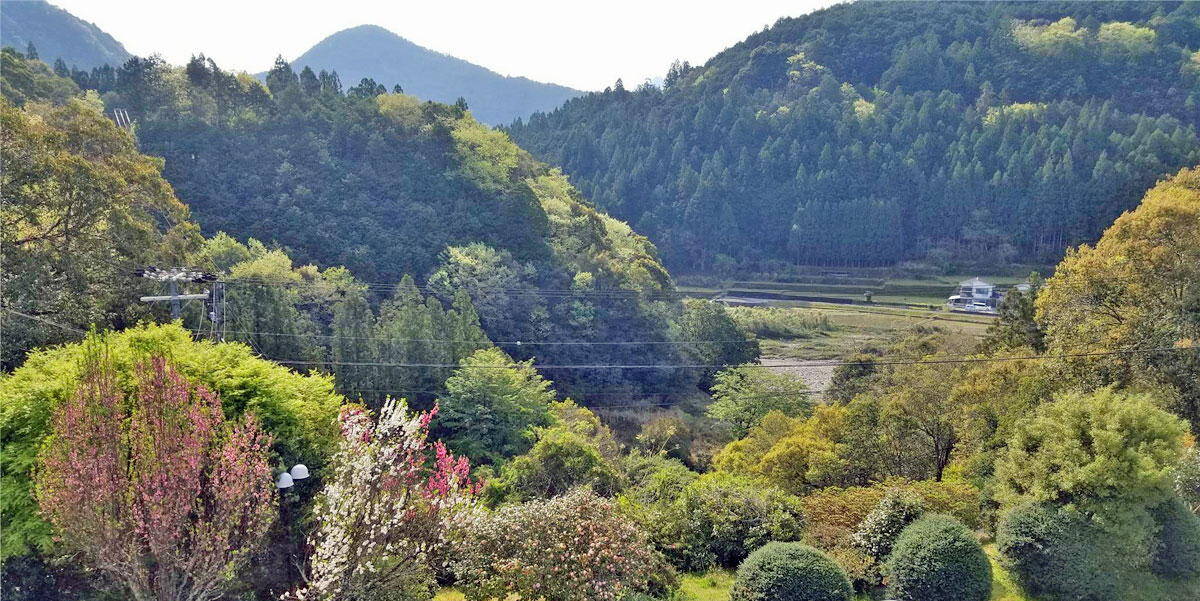 Kumano Kodo is a mystical place of nature and worship that appears in the Nihon Shoki, Japan's oldest historical text. It became a UNESCO World Heritage Site in 2004 as part of the pilgrimage paths of Wakayama's Kii Mountains.
Kumano Kodo is the first pilgrimage route in Japan and second in the world to become a registered World Heritage Site. The Santiago de Compostela pilgrimage route in Spain is the other, and hikers who complete both trails are known as "Dual Pilgrims."
Both sites continue to host cultural exchanges and spiritual travels to this day, and for good reason. The astonishing spectacle of untouched nature and historical context is sure to make an indelible mark on your soul.
First, a little context to get you oriented. The Kumano Kodo mainly follows the Kii Road, which is not a World Heritage Site. Routes that fall within the heritage site comprise five paths.
First, there is Kohechi, which leads from Mt. Koya to a shrine called Kumano Hongu Taisha. Then there is Nakahechi, the most popular route, which stretches along the southern portion of the Kii Peninsula and connects the Kumano Sanzan, the three main shrines in Kumano: Kumano Hongu Taisha, Kumano Hayatama Taisha, and Kumano Nachi Taisha. Next is Ohechi which follows the ocean coastline from the most southern tip of the Kii Peninsula. Iseji leads all the way from Kumano Miyamoto Taisha and Kumano Hayatama Taisha to Ise Jingu, Japan's most important shrine, in Mie Prefecture. Finally, Omine-Oku Gakemichi leads north to Mt. Yoshino in Nara Prefecture.
On this trip, you will walk along selected parts of the Nakahechi route. However, if you're interested in other routes, please contact us for a free consultation!
The best time to walk Kumano Kodo is during the autumn and winter seasons—anytime between October and March. The climate is mild year-round but gets hot and humid in summer, so hiking will be uncomfortable at best — and sweltering at worst. Winter bonuses are the near absence of both snow and other tourists, allowing you to enjoy your pilgrimage in quiet serenity.
Days 1-2: From the west, inwards.
Kumano Kodo trail
There is roughly parallel vehicular access for the more leisurely traveler
Takijiri Oji Shrine
A Shinto prayer stop
Takahara Rice Paddies
Traditional terracing, prized rice
Traditional Kaiseki Dinner at a Ryokan
Many courses, each deliciously different and indubitably deluxe
Nakahechi Art Museum
Designed by famous a Japanese architect, it is at once incongruous and congruous
Washi (Japanese paper making) Experience
Create your own papered paradise, with dried flowers too
Yunomine Ryokan's Secret Onsen
Beyond these gates, rejuvenating hot springs are to be found - and savored
Already well past the last bits of punctuation that make up greater Osaka, this part of your journey takes you deeper into the forest. You'll start at a shrine in the west, and end at one roughly in the middle. But oh the things you will see in between. If this old growth forest could talk, what would it say?
Upon arriving at JR Kii Tanabe Station or Nanki-Shirahama Airport, you will meet your local guide. He or she will take you straight to the gateway to the mystical Kumano Mountains, Takijiri-Oji, by private car.
On the way to Takijiri-oji, we'll make sure you pick up a commemorative booklet so you can collect stamps from all the "Oji" shrines. Stamp booklets and bamboo walking sticks are available at Kumano Kodo Pilgrimage Center at Takijiri-Oji.
The first leg of your journey is a hike from Takijiri-Oji to Takahara.
Takijiri-Oji is one of the "Major Oji Shrines"—five shrines considered the most rarefied of all 99 Kumano Oji Shrines—and a gateway into Kumano's spiritual realm.
The journey from Takijiri-Oji Shrine to Takahara takes around 3-3.5 hours. However, since there are numerous routes along the Kumano Kodo, your guide may be able to arrange an easier walking route. Path choices must be made before you begin your pilgrimage, as the doors of choice, rather prophetically, close soon after the odyssey begins. With this in mind, please let us know of any conditions that may make hiking difficult before we get going.
Today's pilgrimage draws to a close at Takahara Kumano Shrine, also called Takahara-Oji. Surrounded by a vast forest of old-growth oak trees, many more than 1000 years old, the forest recites the shrine's rich history from within its mysterious depths.
The shrine itself is an ancient vermillion painted structure with impressive thatching made from Japanese cypress tree bark in the Muromachi Period style. It is also said to be the oldest building along the Kumano Pilgrimage route.
You'll also enjoy wonderful panoramic views of the Hatenashi mountain range, including layered terraces of rice paddies. This is what greets you as you leave Takahara Kumano Jinja Shrine.
Although the first day's trek is no simple task, you will be rewarded three times over with breathtaking scenery. An undeniable fact of life is that pain and suffering can come in alternating waves, but life is also full of joys and comfort. Kumano Kodo embodies both of these truths.
After your first day's trek, you will go to your first lodging via private automobile. The most popular place for pilgrims to stay is a certain small, local and rural guesthouse full of rustic Japanese charm. However, due to its small size and popularity, reservations need to be booked almost a year in advance.
Alternatively, you can opt to stay in elegant lodging. Yunomine Onsen and Kawayu Onsen ryokans (traditional Japanese lodgings) are fantastic options that will allow you to relax and unwind in their natural hot spring baths and atmospheric surroundings.
Before setting off in the morning, we recommend paying a visit to the Nakahechi Art Museum. Constructed by famous Japanese architects Kazuyo Sejima and Ryue Nishizawa, it is a modern glass structure seemingly out of place on the ancient pilgrimage path. Yet, it manages to blend with and add to the surrounding nature in its own way.
You will then continue your journey to the pilgrimage's first "Grand Shrine," Kumano Hongu Taisha. (The other two "Grand Shrines" will be visited tomorrow.)
Today's starting point, Hosshinmon-Oji, is known as the "gate of awakening of enlightenment." "Hosshin" means "spiritual awakening" or "ascending to enlightenment," and "mon" means "gate".
Hosshinmon-Oji is one of the most important sites on the Kumano Kodo pilgrimage route, marking the outermost entrance into the divine precincts. There are small and pretty Oji shrines, including Mizunomi-Oji, Fushiogami-Oji, and Haraido-Oji on the way to Kumano Hongu Taisha.
There are commemorative stamps you can get at each of the "Oji" shrines. Collecting them all is part and parcel.
Today's goal, Kumano Hongu Taisha, is situated in the heart of Kumano. All Kumano Kodo pilgrimage routes radiate towards this Grand Shrine. The austere pavilions of Kumano Hongu Taisha are an outstanding example of Japanese shrine architecture, and an astounding inspiration as well.
Though not as ancient as the shrine itself, you will behold the grandeur of "Otorii", the largest torii (shrine gate) in Japan. It was constructed in the year 2000 and is 33.9 m (111.2 ft) tall and 42m (137.7 ft) wide! This massive Otorii marks the entrance to Oyunohara, and also a new chapter.
Oyunohara is the original site of Kumano Hongu Taisha. This site has been the focus of nature worship for over 2,000 years. The Kumano River, also a UNESCO World Heritage Site, flows by Oyunohara, and continues to have a deep spiritual relationship with the area.
After walking along the pilgrimage route, take a breather to create your own traditional Japanese paper called Washi. You will make your own artwork with dried flowers and leaves borrowed from Kumano's natural bounty.
After today's leg of the pilgrimage, you'll be ready for a stay at an onsen inn. Slip into a traditional cotton yukata, soak in the hot spring, relax your weary muscles, and dine on delicious multi-course dishes made with fresh, local ingredients. Afterwards, enjoy a good night's rest on traditional Japanese futons atop tatami mats.
Day 3: Shingu City, Kumano Hayatama Taisha, Kumano Nachi Taisha & Nachi Waterfall
Private Zazen Experience
Learn the ways of Buddhist meditation at Shourin Temple
Kumano River Road
Switch it up and let the scenery come to you
Gotobiki Rock at Kamikura Shrine
On an historic trail, a particularly aged treasure
Nachisan Seigantoji Temple
A particularly memorable temple along a string of impressive stops
Nachi Waterfall
The 133m (436 feet) drop makes for the longest uninterrupted waterfall length in the country
With two days under your Kumano Kodo belt, you're rightly immersed and ready for the grand finale of the trek portion of this adventure. Continued discovery and a deeper understanding await.
This is the last day of your Kumano Kodo pilgrimage (but also the first day of its enduring memory!).
You'll walk from Shingu City to Nachikatsuura Town, ending with a view of the breathtaking Nachi Waterfall.
Start your day with a bit of the spiritual by participating in some Zazen Meditation with Buddhist monks as your guide. Despite its almost diminutive scale, visitors flock to the local Suuzan Shourin Temple. A wonderment of treasures lies within the temple's garden pagoda, including a statue of a meditating Amida Buddha dating back to the late Heian period (794-1185). It is a designated Important Cultural Property.
After assembling your post-meditation thoughts, it's off to the Kumano River Road. Japanese emperors and nobles once walked this very path from the ancient capital of Kyoto to pay their respects at Kumano Hongu Taisha before boarding boats downriver to the next monumental shrine, Hayatama Taisha.
You will follow in past emperors' footsteps, embarking on small wooden boats similar to those of the Heian Period, to go to your pilgrimage's next destination, Hayatama Taisha. The boats leave from "Michi no Eki Dorokyou-kaidou Kumanogawa" (don't worry, we won't be testing you on the names!) on the immediate riverbank. Enjoy a leisurely 90-minute journey through mountain ravines while your guide regales you with stories about the area's rich history and nature. (Note: Boat rides only run from March through November.)
At Kumano Hayatama Taisha, visit the Kumano Shimpokan Treasure Hall. More than 1,200 historical, artistic items have been donated to the shrine, and many of the items display at the Shimpokan Treasure Hall are National Treasures.
After lunch, continue your pilgrimage and visit Gotobiki-iwa at Kamikura-jinja Shrine atop of Mt. Gongen.
Kamikura Shrine is one of the oldest sacred places in Kumano. Perched high on a cliff, it affords splendid views of the enormous Gotobiki Boulder, which is believed to house many kami (gods). A natural stone staircase comprised of over five hundred steps ascends through this sacred space. It takes concentration to climb and descend the hundreds and hundreds of stairs, so do be careful not to overexert yourself. If you feel this part of the hike is too difficult, feel free to call it quits with the paying of respects at the Torii gate at the foot of the staircase.
Before finishing the final leg of your pilgrimage, you will lunch on grilled Kumano-Gyu, which is local Japanese beef raised in the area.
Post-lunch, you'll traverse a 2.5 hour trek passing through Daimonzaka to Kumano Nachi Taisha, Nachisan Seigan Toji Temple, and Nachi Waterfall.
At this point in your journey, you will see many pilgrims again. Take in the beautiful nature and walk the ancient cobblestone paths leading from Daimonzaka to Seigan Toji Temple further up the mountain.
Kumano Nachi Taisha was likely built around the 4th century. It is a designated Important Cultural Heritage Site because of its ancient architecture known as Kumano-zukuri.
At the top of the long stone stairway, there is Seigan Toji Temple (Temple of the Blue Waves) on the right, and on the left is the vermillion torii where the shrine grounds stake their expanse.
The thick, attractive wooden pillars within Seigan Toji Temple define the space, and define boundaries as well. It is an indisputably powerful visual.
A few minutes' walk from the pillars is the triple tower pagoda of Nachisan Seigontoji Temple. The pagoda is a great spot to view and take photos of Nachi Waterfall.
From here you will hike down to the waterfall itself. At 133 m (436 ft) high and 10 m (33 ft) deep, Nachi Waterfall is the tallest waterfall in Japan. The great sounds of water crashing from above, framed by a rustic torii gate, is mesmerizing.
Today's journey ends with a stay at Nachi-Katsuura Onsen, located in a small fishing port town facing the Pacific Ocean. Congratulate yourself on the completion of your three day hike and pilgrimage along the ancient Kumano Kodo!
If you plan to continue your journey through the Kii Peninsula along the coast of Wakayama, continue reading. 
Day 4-5: Wildlife and the Coastal Region
Kii Katsuura Tuna Auction
Located at Japan's top port for fresh tuna
Hashikui-iwa Rocks at Iwamotocho
A landscape that is at times otherworldly
Maguro Feeding Experience
Feed bluefin tuna and marvel at their size and strength
Shirahama Adventure World
One of the most successful panda breeding facilities outside China, and much more
Shirahama Nanki Beach
Crystalline white sand with emerald seas
As fascinating as the few days before this have been, they were focused on the peninsula's inland areas. The coast has an entirely different bounty, and lots of it. The rocky coastline has cliffs, caves, and even a pristine beach. Meanwhile, Japan's most famous panda habitat offers up an entirely different scene.
Katsuura Fishing Port flourishes by the good graces of a mountainous semi-circle protecting it from the rough waves of the Kumano Sea. This is a well-known port with a history that goes back centuries. As a beneficiary of the Kuroshio Ocean Current, it continues to prosper today as a fishing ground for migratory fish of all sorts.
Katsuura Fishing Port is number one in Japan for fresh tuna, one of the nation's most important fish. Tuna caught by longline is tied up and preserved in ultra-cold water. This process ensures that high-quality tuna will be delivered to the market. Though the tuna are kept cold, they are never frozen, thus ensuring the highest of quality.
In the winter and spring, the catch can be particularly voluminous, and the market becomes vibrant and spirited. During the summer months and through autumn, there are a plethora of days where the tuna catch is a very unbountiful zero.
If you want to see an authentic fish auction while here, you have to get up early, but it's worth it. Watching the hustle and bustle of the fishing port at sunrise is unforgettable.
Option: Drive along the coast for a chance to feed bluefin tuna at Kindai University Fisheries Research Institute, where people of all ages can enjoy this unique experience. Since there are only a small number of bluefin tuna fisheries, don't miss out on this rare opportunity. Bluefin tuna are the diamond of the sea. So delicious is bluefin tuna, the demand cannot be sated, and the catch seems to be decreasing every year. That's why advancements in tuna farming are so important for the species' future.
After this experience, we will have lunch at a restaurant at Kindai University Fisheries Research Institute, where you can sample delicious bluefin tuna.
You will spend the night at Shirahama, a beach town.
Your guide will meet you at your hotel and drive you to Nanki Shirahama Adventure World.
Nanki Adventure World houses six giant pandas. There is also a special tour that you can go on and meet the giant pandas in private.
Adventure World can be enjoyed all day with its large theme park, zoo, and aquarium. Even if you don't have much time, it's worthwhile to set aside two or three hours for exploration. You'd be remiss if you didn't stop by the penguin exhibit, dolphin show, and souvenir shop too!
After enjoying all the cute animals, you will head for your next destination on your Japan journey from Nanki Shirahama Airport, or from Nanki Shirahama Station.
Pricing | This two day, one night tour starts at 513,000 yen per person, based on double occupancy. Up to two additional guests staying in the same room adds around 20,000 yen per guest. If additional guests require their own room, the additional fee will be around 60,000 yen per guest. Hotel choice and seasonality may effect pricing.
Important notes | This area can be quite warm during the peak of summer, and snowy during the core winter months. Please feel free to consult with us about the best timing for you.
Inclusions | Dinner at ryokan stays and breakfast each morning. Lunch while on the trail (the first three days). All transportation, admission fees, guide expenses, tax, travel insurance.
Exclusions | Food and drink except as noted above. Alcohol, even for included meals. Activities not specified above. Optional activities may be available to suit your interests. Please enquire.
Travel with Kids | We offer exciting tours that can be enjoyed along with your children. We can also make arrangements for child care or other needs that may arise.
Planning a trip to Japan?
Create a life-changing, luxurious adventure with us.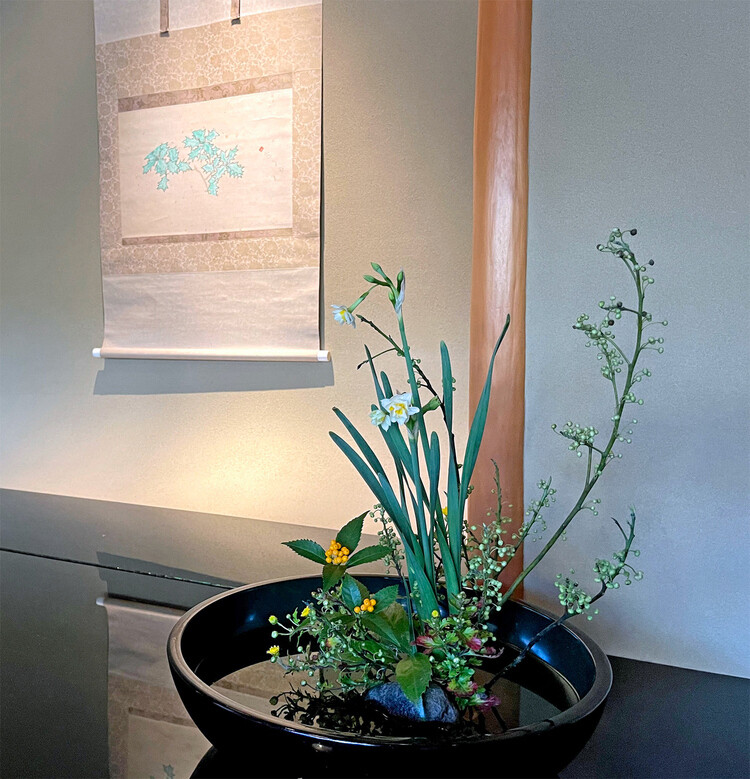 What does luxury mean to you? A lavish hotel room, a fine restaurant, high-end shopping, one-of-a-kind experiences, exploring one's personal interests without impediment, or even just a certain feeling.
Let us know your top trip priorities by applying for your initial itinerary proposal. You are also invited to see our suggested itineraries for your consideration and inspiration, keeping in mind that all trips can be modified to best suit your needs. Made exactly as you like it, luxuriously, naturally.
Luxury Travel Japan is here to make your dream Japan trip come true.