Japan's Great Spectacles, Tokyo and Beyond
Twelve days of Tokyo, central and western Japan, starting at 1,075,000 yen (about US$9,925).
GREAT SPECTACLES OF TOKYO AND BEYOND
Tokyo is where we start, and where we celebrate the modern phenomenon Japan has become. From there, we dive deeper into natural beauty, smaller cities, and storied pasts. Kanazawa and nearby Shirakawa-go have recently become darlings of the travel circuit, but trust us to show you them right. Kyoto, Nara, Japan's second city of Osaka, and some castles and hot springs round out this itinerary nicely. See the best of Japan in comfort and luxury.
Roppongi and Tokyo Tower in Spring
Tokyo's best area for refined modernity
Yakatabune on the Sumida River
Traditional longtail boat restaurants ply this river running through the heart of old Tokyo
Sensoji Temple
The heart of old Tokyo
Omotesando
Understated luxury lives large in Omotesando
Tokyo is the center of a roughly 45 million person metropolis, and it is also considered the safest city in the world. Needless to say, it is an urban paradise able to strike a chord with visitors of every type. We'll make sure you see the best of both the old and new over these first two days of your journey. Tokyo is the sensory overload of many visitors' dreams, but we'll keep things as low key or fast paced as you like.
Your luxurious 12 day Central to Western Honshu tour begins in Tokyo. 
Upon arriving at Haneda or Narita International Airports, you will be met by your personal tour guide, expediently escorted to your private car, and transferred to a five-star hotel in the heart of Tokyo.
We provision only hotels that are not only superlative in their nature, but which are also conveniently located nearby the Imperial Palace Garden, or in central Tokyo (including the Ginza) areas.
After check-in, allowing for good weather, you are invited to enjoy a peaceful stroll around the Imperial Palace Garden and the nearby, more modern areas of Tokyo and Ginza at your leisure.
Upon your request, it would be our pleasure to make dinner arrangements at a nearby fine restaurant.
Examples of hotels selections in Tokyo:
The Peninsula, Palace Hotel, Imperial Hotel
Your tour guide will be at the ready in your hotel's lobby at the agreed upon time.
Together, you will explore both historical and modern parts of Tokyo by private car, including but not limited to:
a stroll about the glitzy Ginza district
an historical cultural immersion at Senso-ji temple
a spiritual stroll through the forests of and into the Meiji Shrine
a sensory blast in Harajuku, where you can see the latest in youthful fashion
and finally to Omotesando, where the streets are lined with luxury shops
It's a lot to see, but rest assured we won't overload your day! 
We'll make sure you are only as busy as you want to be.
Days 3-5: Kanazawa to Takayama
Higashi Chaya District
Samurai wealth and prestige had its forms
Yamanaka Onsen Resort
Ready for a soak in the hot springs?
Shirakawa-go Village
Well preserved traditional homes dot this pictorial mountain landscape
Shirakawa Hachiman Shrine
A moving, picturesque Shinto religious site
Historic Takayama Town
The exquisitely preserved old town invites atmospheric strolls
Historic Takayama Town
Buildings like these are hard to find in Japan's larger cities
Kanazawa, located on the opposite coast from Tokyo, has always had a distinctively different culture. It's colder here too, which explains the different architectural styles. Importantly, just because it was historically far from Tokyo (not anymore, owing to modern transportation), it was not poverty-stricken by any means. Agricultural, mining, and general samurai wealth greatly impacted development here.
This morning, upon meeting your hotel guide in the lobby, you will depart Tokyo and head for Kanazawa, which is located on the Sea of Japan side of Honshu Island. We will go via the newly opened Hokuriku Shinkansen (bullet train). Total travel time: 150 minutes.
An enjoyable afternoon will be had as we tour Kanazawa by private car. You will visit what is perhaps Japan's best known traditional garden, Kenroku-en, which was originally a castle garden from the 17th century.
We will also explore the Higashichaya district, Myoryuji Temple (Ninja-dera), Nagamachi Samurai House, Oyama Shrine, Chirihama Beach Driveway, and the Gold Leaf Museum, all by private car.
Tonight you will stay in a ryokan, a luxurious and traditional Japanese inn, in Wakura Onsen Town, whose hot springs are famed for restoring vitality. Get ready to feel rejuvenated!
Examples of ryokan selections in Wakura Onsen, Kanazawa:
Tadaya Ryokan, Togetsuan
After having breakfast, you and your guide will leave Kanazawa and head to Shirakawa-go by private car (travel time: 80 min).
Shirakawa-go is a Gassho-zukuri Village, as you can see in the photos on the right, and is listed as a World Heritage Site. The rest of the day will be enjoyed exploring this peaceful village.
Staying overnight at one of the area's famous farmhouses is recommended, as it is a great way to experience a traditional Japanese family home and also a fantastic way to get a more intimate understanding of Gassho-zukuri buildings.
However, should you prefer a traditional, luxury ryokan in Shirakawa-go, that can also easily be arranged.
Your personal tour guide will be by your side as we depart Shirakawa-go and travel the 70 minutes to Hida Takayama by private car.
Takayama is a pristinely preserved historic Japanese town with narrow little streets. Traditional old houses and rickshaws are still in use. Here you'll have the opportunity to enjoy an afternoon walking or bicycle tour with a local guide.
Tonight's lodging will be at a ryokan in Okuhida Onsen Town.
Suggested ryokans: Hidatei Hanaougi, Wanosato, Hidaji, Choza
Fushimi Inari Taisha
The regions most famous Shinto shrine features thousands of orange "torii" gates lining a holy approach
Kinkaku-ji
Gold plated and always aglow, this temple is a sight to behold
Hozugawa River
Gently drift down the river while admiring the scenery
Arashiyama Bamboo Grove
Rigid and towering into the sky, bamboo is still flexible enough to ride out storms
Nara Park
Timeless beauty punctuated by everlasting achievement
Todaiji Temple Great Buddha
The largest Buddha of its type in the world
Hard to believe, but until the early 1600s, Tokyo, though not tiny, really wasn't all that much to talk about. From the 8th century, it was (briefly) Nara and then Kyoto that functioned as the political and religious centers of Japan, along with all their intellectualist trappings. Add to this a very fortunate escape from WWII bombings, and what you have today is a living monument to all things traditionally Japanese. Allow us to share our deep understanding of all things Kyoto and Nara with you.
Today you depart Takayama and head to Kyoto with your private tour guide via a combination of JR Express Train and Bullet Train travel. Our door to door travel time will be about 210 minutes, but lovely sights will be yours for the taking as we traverse the mountains to reach the other side of Honshu.
Kyoto is one of the world's most culturally rich cities with 17 UNESCO World Heritage Sites, more than 1600 Buddhist temples and over 400 Shinto shrines.
After arriving in Kyoto, you will get your first taste of the city by means of an afternoon tour with a local Kyoto Guide. You will visit the ancient temple Kiyomizu-dera, Sanjusangen-do, Kyoto's famed Golden Pavilion Kinkaku-ji, Fushimi-Inari-Taisha, with its picturesque, 4 km hill-climbing pathway lined with thousands of red torii, and Saiho-ji with its garden renown for lush, rolling mossy landscapes.
Examples of ryokan selections in Kyoto: Yoshikawa Ryokan, Tawaraya Ryokan, Hiragiya Ryokans, Yoshinoya Ryokan, Sumiya Ryokan, Kikusui, Ioshinoya
Examples of hotel selections in Kyoto: The Ritz-Carlton, Kyoto, Chorakukan
On your second day in Kyoto, you will explore the Arashiyama and Sagano districts. 
You will head to Arashiyama first and experience "Hozu-gawa-Kudari" (Hozu River rafting through the Hozu Gorge).
For over one thousand years, the Hozu River has been home to a bustling and thriving water transport culture. This boat trip not only paints you a picture of that culture, but also invites you into an awe-inspiring and healing world, a place of tranquility.
Regardless of the time of year you visit, you are always surrounded by gorgeous scenery. 
Next, you will visit Tenryu-ji temple, where the main attraction is their 14th century Zen garden. 
Just outside the north gate of the temple, you will step into a different world as you are enveloped and then entranced by a large thicket of bamboo that rolls out into the distance. This is the famed Arashiyama Bamboo Grove.
Your next stop will bring you to Okochi-sanso. This villa was the home of Okochi Denjiro (1898-1962), an actor in samurai films. Okochi-sanso is now open to the public, allowing us all to enjoy the garden and the views over Kyoto.
Finally, you'll return to your hotel or ryokan in downtown Kyoto.
Nara was the first permanent capital of Japan, and remains a great asset amongst the nation's cultural legacies.
The centerpiece is the Daibutsu, or "Great Buddha," which is said to be Japan's single most impressive sight, housed right here in Todai-ji Temple.
You'll then visit Nara Park, a splendid green space home to about 1200 deer. 
In pre-Buddhist times, deer were considered messengers of the gods and today enjoy the status of National Treasures. You can feed the deer "shika senbei" (deer biscuits) that are available for purchase from vendors in the park. Some may even bow politely to request their snack (others have fewer manners).
After getting your fill of Nara's bounty, we will return to your lodging in nearby Kyoto.
Days 9-12: Osaka, castles, and momentous mountains
Shinsekai
A classic entertainment district bursting at the seams with Osaka flavor
Osaka's Dotonbori
Celebrate Osaka's food, fun, and people
Himeji Castle
Often cited as Japan's best standing castle
Arima Onsen
Soothing hot springs, a lovely small town, and luxurious accommodations to boot
Kongobuji Temple Garden in Koyasan
Surrounded by old growth trees, this Japanese garden really hits the spot
Shukubo Temple Stay Experience
Live as a monk for a night, if you like
Manjushage Flowers
Rice fields need not be only utilitarian
Just as Kyoto and Nara were the capitals of government and religion before Tokyo took center stage, Osaka was the center of commerce. Even today, Osaka is the largest city outside of greater Tokyo. It has a very different vibe, and is known as the foodie capital. Beyond Osaka lies a the recently restored and much rightfully ballyhooed Himeji Castle. Leaving the coastline, we then head for the hills, first to region's most famous hot springs, and then down south to Mt. Koya ("Koya-san"), the famous mountain area that is ripe for a journey of the heart and soul. With some luxury to ease the experience, of course.
Pricing | This two day, one night tour starts at 1,075,000 yen per person, based on double occupancy. Hotel choice and seasonality may effect pricing.
Important notes | This itinerary has a studied balance of urban and countryside sights, but we are happy to lean towards one more than the other. Let us know your thoughts, and we'll chart a course just right for you.
Inclusions | Lodging, all transportation, admission fees, guide expenses, field guides, tax, travel insurance. Dinner on days where you stay at a ryokan, and breakfast on all days.
Exclusions | Food and drink except as noted above. Alcohol, even for included meals. Activities not specified above. Optional activities may be available to suit your interests. Please inquire.
Travel with Kids | We offer exciting tours that can be enjoyed along with your children. We can also make arrangements for child care or other needs that may arise.
Planning a trip to Japan?
Create a life-changing, luxurious adventure with us.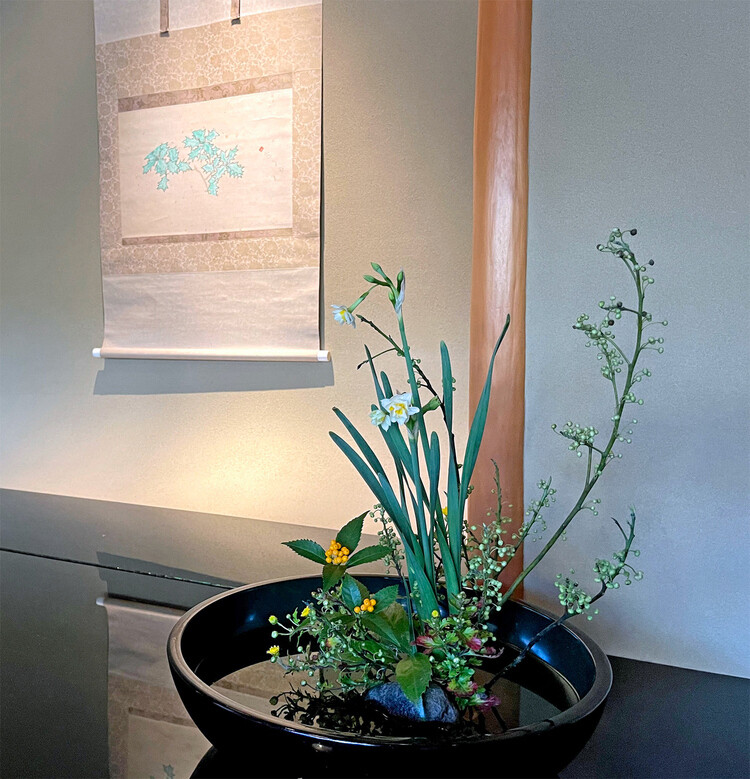 What does luxury mean to you? A lavish hotel room, a fine restaurant, high-end shopping, one-of-a-kind experiences, exploring one's personal interests without impediment, or even just a certain feeling.
Let us know your top trip priorities by applying for your initial itinerary proposal. You are also invited to see our suggested itineraries for your consideration and inspiration, keeping in mind that all trips can be modified to best suit your needs. Made exactly as you like it, luxuriously, naturally.
Luxury Travel Japan is here to make your dream Japan trip come true.