Okinawa Island Hopping Tour
Seven days, five islands, unfathomable tropical beauty. Starting at 400,000 yen (about US$3,693).
What is known as "Okinawa" is actually a collection of tropical islands in southern Japan.

Okinawa-Honto is the largest island of Okinawa Prefecture and is the historical seat of the Ryukyu Dynasty's power.

Okinawa was not always part of Japan, and it's relatively far-flung location ensured that it evolved with a very distinct culture of its own. Okinawa is not only home to a unique culinary environment influenced by its tropical surroundings and a place of rich artistic and musical tradition, but also a transportation hub for the prefecture's further flung islands.

Ishigaki is another prominent island in the prefecture, and serves as the transportation hub for the Yaeyama Islands, primarily accessed by boat from the Ishigaki Boat Terminal.
Days 1-3: Okinawa's primary islands
Shuri Castle
Rebuilt in 1992 it's a castle fit for the kingdom
Okinawa's Colorful Fish
Daiichi Makishi Kosetsu Ichiba (market) is a feast for the senses
Local Homemade-style Naha Cuisine
Expand your definition of Japanese food
The Colors Will Amaze
A typical pretty house in Ishigaki
Beaches
This is one of many white sand spectacles on Ishigaki-jima Island
Okinawa's most populated island is the "main island," which is the one with the city of Naha on it. More than just the commercial center, Naha and the surrounding areas also are steeped in history from the days when Okinawa was a kingdom not yet part of Japan. War damage was extensive here, but you would never know it looking around now. We won't spend too much time in this relatively bustling part of Okinawa, instead making our way to the more picturesque, quieter corners of the prefecture. By day 2, we are on Ishikawa, with its abundant tropical splendor and lovely, luxurious resorts to go along with it.
Your English speaking guide will be waiting for you at Okinawa's Naha Airport. Once in Naha, you will be taken via private transport to your luxury hotel in Naha City.
This afternoon, you will visit three areas; Shuri, Naha City, and the Southern district of Okinawa-Honto.
The Shuri district represents the original capital of Okinawa. Shuri's temples, shrines, tombs and castle were sadly all destroyed in WWII, but the castle and surrounding structures were rebuilt in 1992.
Next, you will stop at Daiichi Makishi Kosetsu Ichiba, Naha's well-known food market. Your eyes will dance as you take in the spectacle, with great varieties of colorful fresh fish, Ise spiny lobsters, and other treasures from the sea. Better yet, upstairs you can order seafood dishes to be prepared using the fresh fish and lobsters you selected downstairs!
After the market, you will head to the Southern district for a bit of wartime history. During the closing days of the war, specifically during the battle of Okinawa, the southern part of Okinawa-Honto acted as one of the last hold-outs of the Japanese military, and as a final evacuation point for wounded Japanese soldiers at the end of the war. You'll also visit the former Japanese Navy Underground Headquarters, which is a fascinating look at an underground world created to evade enemy bombing.
Suggested hotel: Naha Terrace
You'll take an early morning flight to Ishigaki Airport and check-in your selected hotel.
Your fist day on Ishigaki island, you will take a stroll along a beach by the hotel and then explore around Ishigaki's downtown until dark.
Suggested Hotels:
Jusandi, ANA Intercontinental Ishigaki Resort, Club Method Ishigaki Island, Yugafu-Yamabare
Today, you will explore all of Ishigaki-jima by guided taxi.
Among the highlights will be one of the Japan's "top three views" – an unforgettable grand vista upon which you will gaze at Kabira Bay – extensive limestone cave formations, forested mountains with views across stunning expanses, the Tamatorizaki Observation Point, Ibaruma Bay, the emerald blue ocean with its coral reefs, and Yonehara Palm Tree Groves (palm forest), which is both a botanist's and nature lover's delight, featuring many types of palm trees and more.
Days 4-7: Explore four other quaint islands
Taketomi-jima Island
Ten minutes by high speed ferry from Ishigaki. Great cycling island.
Taketomi-jima Island
Unhurried, and about a million miles from Tokyo.
Kuroshima Island
More than 13 cows per person, but they don't come to the beautiful beaches.
Kuroshima Island
Also known are a great place for a relaxing bike ride.
Iriomote Tropical Island
90% of the island is covered with native forest.
Iriomote Tropical Island
The island has an embarrassing bounty of tropical beaches
Okinawan Banyan Tree
Locally known as the "gajumaru".
Not that our last island, Ishigaki, was all too busy, but from here on out it's unbridled island bliss. By taking a few short ferry rides, we are gifted with the varied sceneries of four different islands. Each has particular traits, and each is memorable in its own way.
Pricing | This seven day, six night tour starts at 400,000 yen per person, based on double occupancy. Hotel choice and seasonality may effect pricing.
Important notes | Island life is meant to be enjoyed at a leisurely pace, and your tour is meant to be enjoyed exactly how you like it. Let us know your preferences and we'll tailor things up just right.
Inclusions | Lodging, all transportation (including private vehicle transportation), admission fees, guide expenses, specialized field guides, tax, travel insurance. Breakfast on all days.
Exclusions | Food and drink except as noted above. Alcohol, even for included meals. Activities not specified above. Optional activities may be available to suit your interests. Please inquire.
Travel with Kids | We offer exciting tours that can be enjoyed along with your children. We can also make arrangements for child care or other needs that may arise.
Planning a trip to Japan?
Create a life-changing, luxurious adventure with us.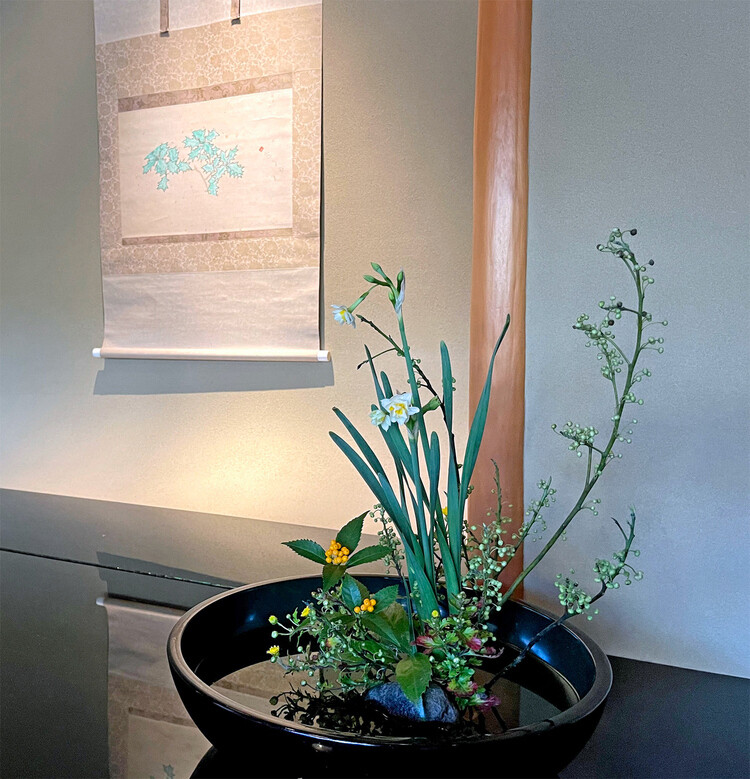 What does luxury mean to you? A lavish hotel room, a fine restaurant, high-end shopping, one-of-a-kind experiences, exploring one's personal interests without impediment, or even just a certain feeling.
Let us know your top trip priorities by applying for your initial itinerary proposal. You are also invited to see our suggested itineraries for your consideration and inspiration, keeping in mind that all trips can be modified to best suit your needs. Made exactly as you like it, luxuriously, naturally.
Luxury Travel Japan is here to make your dream Japan trip come true.