Ten days of winter bliss at Japan's best ski and hot spring resorts in the Nagano, Niigata, and Gunma mountains, starting at 413,000 yen (about US$3,813).
You will travel through Japan's most famous ski and onsen resorts, finding beautiful mountains, soothing waters, amazing sights, and delicious delicacies. 
Visit some of Japan's most spectacular countryside towns, all accessible within a few short hours of Tokyo. You'll visit Minakami in Gunma Prefecture, Yuzawa in Niigata Prefecture, and Nozawa in Nagano Prefecture. Please see the model itinerary below for more details.
Takaragawa
An open-air hot spring bath ready to soothe your post-slopes muscles
Minakami Ski Resort
Powder to the people
Be whisked away from one of Tokyo's two airports or your hotel in Tokyo and be taken be private car to Minakami, one of Gunma Prefecture's best ski spots. And the fun is only beginning.
You will be met by your private tour guide in Tokyo at Narita or Haneda Airport, or at your hotel, from where you will be taken in a private vehicle to Minakami. Before you know it, you will arrive at this beautiful mountain onsen resort town in Gunma Prefecture. (Travel time: 120 minutes.)
Upon arrival at your ryokan in Minakami, you will settle in for a nice soak at the famous Takaragawa River Rotemburo (open air baths). This expansive, open-air hot spring bath which faces a mountain stream is nothing short of spectacular. The total area across all four outdoor baths surpasses 780 square meters. This is sure to be a memorable onsen experience, particularly when surrounded by snow during the winter season.
Stay at a traditional onsen ryokan to relax.
Suggested Ryokan: Senjuan, Tatsumikan, Osenkaku
Over the course of two days, you will be met by your private tour guide every morning and transferred to Minakami's best ski resort, then back to your hotel.
For more details about what we offer at ski resorts, please check the "Snow Experiences" section below.
After exploring the slopes of Minakami's ski resort, what better way to end your days than with a dip in the soothing hot springs of your ryokan?
Days 4-6: Yuzawa Snow Resort in Niigata Prefecture
Yuzawa Ski Resort
Slip into luxury when you slide off the slopes
Yuzawa Ski Resort
Fresh snow, served often
As you go another hour further away and deeper into snow country, the scenery changes and the snow just keeps getting better. Get ready to carve up the days just as you like.
You will be met by your private tour guide at the hotel and escorted to a chartered car.
You'll then set out for Yuzawa, an onsen & ski resort town in Niigata Prefecture (Travel time: 60 minutes).
Upon arriving at your ryokan in Yuzawa, you can set about exploring Yuzawa and visit the local history museum along the main onsen road of Yuzawa to get an idea of how life used to be in the town. Yuzawa is the town that the famous Japanese novel "Yukiguni" is set in. This novel, written by Yasunari Kawabata, has a title which translates to "Snow Country" in English.
Stay at an onsen ryokan to relax and enjoy Niigata's traditional local cuisine and sake in your room.
Continue your ski adventure in Yuzawa.
On days 5 and 6 you will be met by your private tour guide and transferred to Yuzawa's best ski resort, then back to your hotel. 
For more details about what we offer at ski resorts, please check the "Snow Experiences" section below.
Relax at your opulent onsen ryokan each evening after you return.
Days 7-10: Nozawa Ski Resort in Nagano Prefecture
Jigokudani Snow Monkey Park
These famous fellas love a good soak
Nozawa Ski Resort
Towering mountains hold great adventure
Nozawa Ski Resort
There's a reason the Olympics were held in Nagano
In 1991, Nagano clinched their bid for the 1998 Olympics. Many of the events were held at Nozawa Ski Resort, where you'll be able to relive the glory. One run and you'll understand why the Olympics were such a success.
You will be met by your private tour guide at your hotel and escorted to a waiting chartered car. Your journey to Jigokudani Valley from Yuzawa will take sixty minutes.
You will visit Jigokudani Snow Monkey Park set in the forests of the Jigokudani Valley to interact with Japanese wild monkeys, and also see them bathing in a natural hot spring (onsen).
Afterwards, you'll continue on to Nozawa, which will take another sixty minutes.
Tonight, you will stay at an onsen ryokan in Nozawa Onsen Resort Village, where you'll be able to elevate your relaxation to an art form.
Pick-up service: You will be met by your private tour guide and transferred to Nozawa's best ski resort, then back to your hotel. Stay at an onsen ryokan to relax.
For more details about what we offer at ski resorts, please check the "Snow Experiences" section below.
Enjoy your last day at Nozawa ski resort before heading back to Tokyo.
Private Lessons: Private lessons can be customized to your needs.
Available at all levels and ages: beginners to experts, children to adults.
Snow Canyoning: Snow Canyoning is a new sport without requiring ski gear or ski shoes. It is fun and the easiest and best way to enjoy snow for anybody at all ages.
Snowshoe Tours: Snowshoeing gets its name from the snowshoe, footwear made for walking over the snow. Snowshoes work by distributing the weight of the person over a larger area so that the person's foot does not sink completely into the snow.
Snowshoeing is easy to learn and a great way to enjoy the deep snow!
Backcountry Tour in Nozawa: Make the most of your powder snow time at Nozawa by hiring a professional mountain guide to safely guide you around Nozawa's backcountry. BC tours are the best way to learn about Nozawa's stashes and our crew of highly experienced international guides will ensure you have an amazing day.
Pricing | This ten day, nine night tour starts at 413,000 yen per person, based on double occupancy. Hotel choice and peak seasonality may effect pricing.
Important notes | We wish we could guarantee snow conditions, but sadly we cannot. Should conditions not be right for skiing, trust us to find something else to keep you enjoying your vacation.
Inclusions | Lodging, all transportation, admission fees, lift tickets, guide expenses, tax, travel insurance. Dinner when staying at ryokan and breakfast on all mornings.
Exclusions | Food and drink except as noted above. Alcohol, even for included meals. Activities not specified above. Please inquire about the 0ptional activities listed above.
Travel with Kids | We offer exciting tours that can be enjoyed along with your children. We can also make arrangements for child care or other needs that may arise.
Planning a trip to Japan?
Create a life-changing, luxurious adventure with us.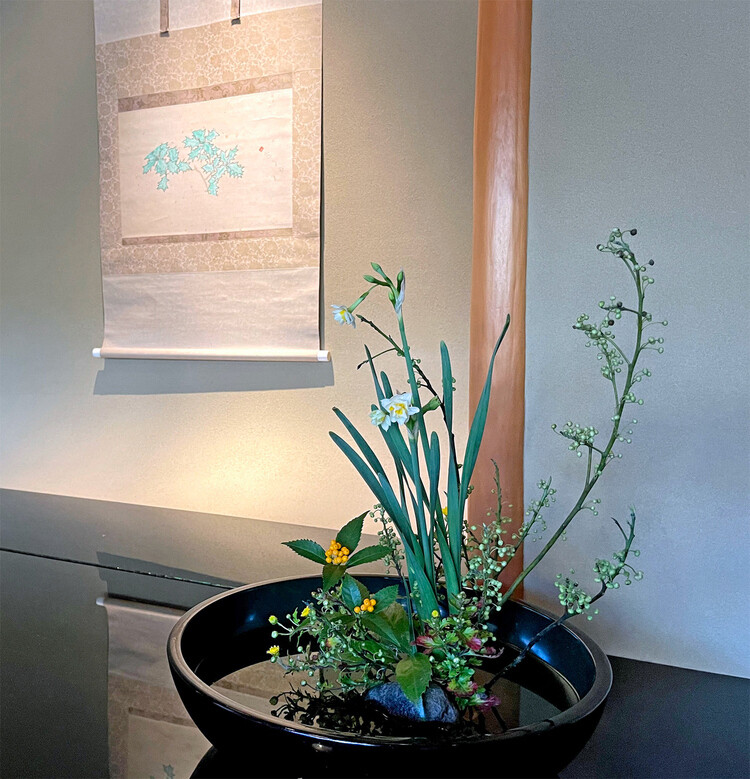 What does luxury mean to you? A lavish hotel room, a fine restaurant, high-end shopping, one-of-a-kind experiences, exploring one's personal interests without impediment, or even just a certain feeling.
Let us know your top trip priorities by applying for your initial itinerary proposal. You are also invited to see our suggested itineraries for your consideration and inspiration, keeping in mind that all trips can be modified to best suit your needs. Made exactly as you like it, luxuriously, naturally.
Luxury Travel Japan is here to make your dream Japan trip come true.