The Best of Classic & Modern Tokyo: 6 days
A six day luxurious exploration of the best Tokyo has to offer, starting at 500,000 yen (about US$4,616).
For most of our visitors, hearing the word "Tokyo" conjures up a treasure trove of imagery. It rightly should, as Tokyo is full of charms both old and new. Urban adventure, discovery, and just plain fun are sure to come your way as you traverse this notoriously vibrant city with us by your side. With your preferences in mind, we will customize your time here to best enjoy Tokyo's best sightseeing, dining, and shopping. Your lodging will also be of the highest standard. 
Simply put, we promise a perfectly tailored, luxurious holiday in Tokyo you will never forget.
Days 1-3: Tokyo's Modern Westside
Tokyo Tower
Completed in 1958, Tokyo Tower is an enduring symbol of post-WWII prosperity
Robot Restaurant
Have an "only in Japan" moment with us at this wildly popular robotic revue
Meiji Shrine
Holy grounds that also function as a green oasis in central Tokyo
Omote-Sando
Understated luxury lives large in Omote-Sando
Shinjuku
The neighborhood surrounding the busiest train station in the world
Shinjuku Nightlife
When the sun goes down, the shine goes up
Central Tokyo can roughly be divided into two halves, and these first few days we'll focus on the western areas, including Shinjuku and Shibuya, with their turbocharged modernity and  hyper-commercialism. The lights may be bright, but the intrinsic culture runs deep. We'll also get thoroughly acquainted with the more subdued affluence and style of Omote-Sando.
Upon arriving at one of Tokyo's international airports, Narita or Haneda, your personal tour guide will meet you.
You'll be whisked into a well-appointed car and expediently delivered to your luxury hotel in the heart of Tokyo. After all, the last thing you want to deal with after a long flight is the hassle of getting to your hotel! (Travel Time: 85 min from Narita, 40 min from Haneda.)
Our hand-picked hotels are not only superlative in nature but are conveniently located. Your base of exploration can be near the gorgeous Imperial Palace Garden, or in central Tokyo—including ritzy Ginza! We will find the location that works best for you.
After check-in, allowing for good weather, you are invited to enjoy a peaceful stroll around the Imperial Palace Garden and the nearby, more modern areas of Tokyo at your leisure.
Afterward, it would be our pleasure to make dinner arrangements at a nearby fine restaurant.
Examples of hotels selections in Tokyo:
The Peninsula, Palace Hotel, Imperial Hotel
Your tour guide will be at the ready in your hotel's lobby at the agreed upon time.
Together, you will explore both historical and modern parts of Tokyo by private car, including but not limited to:
※A stroll through the spiritual forest of Meiji Shrine, followed by a jaunt into the warren of side streets that make up fashionable Harajuku.
※A visit to Ota Memorial Museum of Art, which has a collection of over 1,000 pieces of Ukiyo-e (Japanese prints) collected from the Edo era (1603-1868). Your guide will share experience-enriching information about this pivotal period in Japan's history.
※A stop at Nezu Museum, which houses a collection of over 7,400 objects of calligraphy, painting, sculpture, metalwork, weaponry, ceramics, lacquer, and more.
※A stroll down famous Omotesando street, which is lined with luxury stores. This can be paired a visit to Harajuku, the home of many non-mainstream, cutting edge stores that sport a distinctively Tokyo vibe.
※A dive into the madness known as Shibuya, where you can cross the busiest pedestrian intersection in the world, the famous Scramble. Your time in Shibuya can be extended should you wish to do a deep dive into Tokyo's capital of youth culture.
Upon meeting your private tour guide in the lobby, you will head to Shinjuku by private car.
In the morning, you will visit interesting shops in Shinjuku. A favorite is Kinokuniya, a giant book store with a large art and culture section and special editions galore.
Afterward, you'll explore stores unique to Japan. Visit funky one-stop-shop Tokyu Hands, an authentic "depa-chika" (a prepared food market in the basement of a ritzy department store), and Bingoya, which offers unpretentious traditional crafts made in Japan, including pottery, fabrics, lacquerware, glassware, dolls, folk art, and more.
In the afternoon, you will visit Shinjuku Gyoen Park, a sprawling superlative Japanese garden in the heart of the busy city.
Days 4-6: Tokyo's Ever-Vibrant Eastside
Senso-ji Temple
The heart of Tokyo's original merchant social center
Kappabashi
Cookware paradise
Akihabara
Electric Town, Electric Dreams
Bonsai Museum
Learn the tricks of the artform
The City with a Bit of Everything
So many ways to make the experience uniquely yours
The older, east side of central Tokyo is packed with history, but with a present equally alluring as ever. Akihabara's "Electric Town" is hop and a skip from the equally famous Ginza shopping district. Then there's the classic Tokyo warren of streets with their pulsating buzz, best exemplified by the Asakusa and Ueno areas. Shinjuku and Shibuya may be cutting edge, but this part of Tokyo has the pedigree.
Today, you will explore one of the oldest parts of Tokyo: Asakusa, where the spirit of old Edo (the former name of the capital) proudly lives on.
You will stroll Nakamise-dori, a charming shopping street. Running from the imposing Kaminari-mon gate at the entrance to Senso-ji, Tokyo's oldest temple and the spiritual home of its ancestors, to the temple itself, Nakamise-dori is brimming with history — and unique souvenirs!
While in the area you will also visit Asakusa Jinja (shrine) as well as Kappabashi-dori, the country's biggest wholesale restaurant-supply and kitchenware district — a great place to pick up a souvenir food model like the ones you see in the windows of Japanese restaurants!
A short trip from Asakusa brings us to Ueno. This lively museum, park, and shopping district will present sights and sounds like you've never seen!
Today you'll visit glitzy Ginza, home of a famed Kabuki theater where you can watch a traditional drama.
A full kabuki program includes several acts and can last for hours. So, after watching one, you'll duck out and head to Akihabara, also known as Electric Town or Otaku Town.
This is the great mecca of electronics shops in Tokyo, and has more recently become known as the headquarters of anime/geek (aka "otaku") and maid café culture.
After Akihabara, you'll visit the Bonsai Museum. Experience the art of Bonsai and learn how to cultivate it yourself from a master, all in a beautiful garden located in the heart of Tokyo.
On your last day in Tokyo, we will do whatever your heart desires until it is time for you to depart.
We'll say "Sayonara" at the international airport, or head to the next destination should you have another tour planned for after this.
Tokyo Cultural Experiences
A variety of cultural experiences are available to you on this tour. Some may incur an additional fee.
Traditional Japanese musical instrument experience with the Koto, Shamisen, and/or Shakuhachi at a beautiful location such as a teahouse in a traditional Japanese garden, a Japanese room in a Museum, or Noh Theater
Geisha's classical Japanese songs witamish shen & dance intimate concert, and traditional drinking games at a ryotei (a type of luxurious and traditional Japanese restaurant) in Tokyo's Geisha districts such as Shimbashi or Kagurazaka
Maguro (tuna) auction at Toyosu Fish Market starting at 5:30 am
Private Japanese cooking instruction
Early morning Sumo stables visit to watch Asa-geiko, the morning practice sessions, from 8:30-9:30 am
The opportunity to watch a Grand Sumo Tournament in the Mezzanine at Kokugikan (matches are held in January, May, and September)
A Kabuki viewing in the Mezzanine
A visit to the Ghibli Museum in Mitaka (western Tokyo)
A Shinjuku night tour and pub-crawl, including the famous restaurant where life-size robots perform, Omoide Yokocho, a Bon-dance, and the temporal anomaly of hedonistic Golden-gai
A martial arts experience featuring any of the following: Kendo, Sword, Samurai experience
Ninja experience conducted by an actual ninja descendent
Bonsai Village in Omiya (a northern suburb of Tokyo)
Bonsai Museum in Tokyo
Japanese gardens, including Koishikawa Korakuen, Hamarikyu, Rikugien, Kiyosumi-Teien, etc.
Tea ceremony, Flower arrangement, and/or Kimono wearing
Pricing | This six day, five night tour starts at 127,500 yen per person, based on double occupancy. Hotel choice and seasonality may effect pricing.
Important notes | There's literally something for everyone in Tokyo, and for those who want the best of the best, Tokyo knows how to impress! Let us plan something magnificent for you. Just let us know what your Tokyo dreams look like.
Inclusions | Lodging, all transportation, admission fees, guide expenses, field guides, tax, travel insurance. Breakfast each morning.
Exclusions | Food and drink outside of breakfast, as well as activities not specifically listed in the day by day itinerary. Please inquire regarding the optional activities listed above.
Travel with Kids | We offer exciting tours that can be enjoyed along with your children. We can also make arrangements for child care or other needs that may arise.
Planning a trip to Japan?
Create a life-changing, luxurious adventure with us.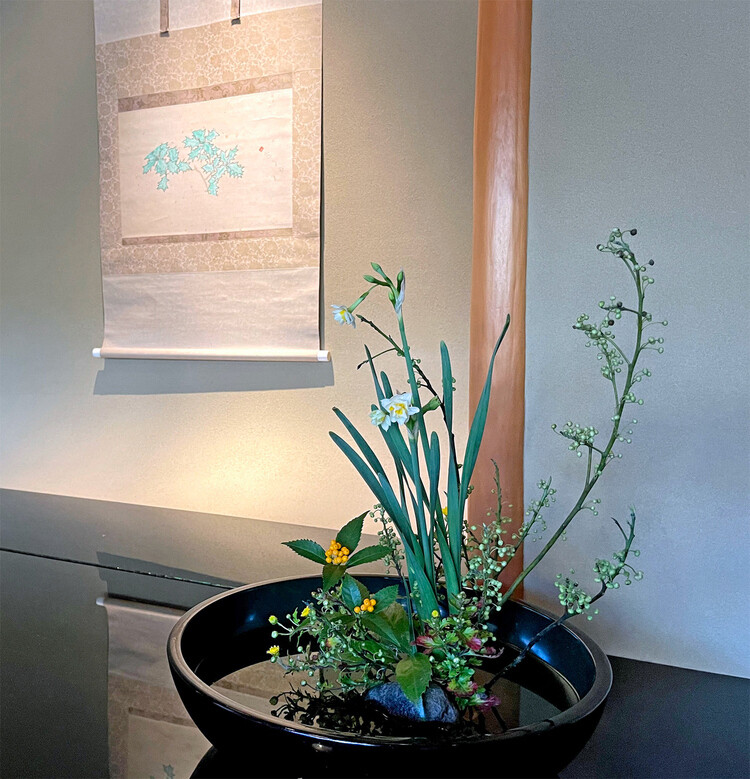 What does luxury mean to you? A lavish hotel room, a fine restaurant, high-end shopping, one-of-a-kind experiences, exploring one's personal interests without impediment, or even just a certain feeling.
Let us know your top trip priorities by applying for your initial itinerary proposal. You are also invited to see our suggested itineraries for your consideration and inspiration, keeping in mind that all trips can be modified to best suit your needs. Made exactly as you like it, luxuriously, naturally.
Luxury Travel Japan is here to make your dream Japan trip come true.