Family-friendly travel on Kyushu "Onsen" Island
An eleven day immersive tour of Japan's southernmost main island, starting at 750,000 yen (about US$6,925).
Kyushu is the southernmost of Japan's four large islands (the others being Hokkaido, Honshu, and Shikoku) and consists of seven prefectures, Fukuoka, Saga, Nagasaki, Kumamoto, Oita, Miyazaki and Kagoshima. Each prefecture has its own personality and destinations popular with visitors.
Though sometimes not given its due, Kyushu is actually a wonderful island, making for a superb holiday destination. Between the legendary warmth of its people, the ease of getting around, and the breathtaking sightseeing spots, Kyushu is the perfect holiday destination!
Days 1-3: Fukuoka and Nagasaki
Dazaifu Tenmangu Shrine
One of Japan's most famous shrines
Hakata Yatai Culture
The "yatai" style of outdoor dining is very popular in Hakata
City of Fukuoka
Undeniable modernity in the sky, with a strong culture on the ground
Karatsu Castle
Well poised
Nagasaki Hirado
Serving international traders since 1550
Kujukushima Islands
Resplendently green barrier islands
Nagasaki
Numerous hillsides serve up breathtaking views
Fukuoka is the island's largest city, with over 1.5 million people. It's undoubtedly the most bustling and metropolitan of the islands cities, but with a more casual vibe than Tokyo. Nagasaki is perhaps most infamous for being where the second atomic bomb was dropped (actually it was a bit outside of the city), but it has always been a lively trading port with enduring, picturesque geography. Some even call it a miniature Hong Kong!
You begin your Luxury Kyushu Tour in Fukuoka Prefecture.
You will be met by your personal tour guide at Fukuoka International Airport and quickly brought to your awaiting private car for immediate transfer to your hotel.
Your first, very pleasant, order of business will be a Fukuoka afternoon tour. You will leave your hotel (or from the airport) and head to famous Dazaifu City (travel time: 30 minutes from Fukuoka International Airport).
There are quite a number of historical temples and shrines here, and your first stop will be a visit to one the most famous shrine in Japan, Dazaifu Tenmangu Shrine. Dazaifu Tenmangu is dedicated to the spirit of Sugawara Michizane, a scholar and politician of the Heian Period (710-1185), because of his great learning.
You will visit also Komyozen-ji (Rinzai Temple), with one of the most beautiful Zen gardens in Japan, and also Kyushu National Museum to learn about the history of Kyushu.
Fukuoka City, where you will stay tonight, is Kyushu's largest city and well-known for its clusters of "yatai" (open air food stands) that dot the city. You are sure to find it fun eating at yatai, with yakitori (grilled chicken), oden (fishcakes, eggs, vegetables, and more, all kept warm in a simmering, flavorful broth), Hakata tonkotsu ramen (pork noodle soup with a rich broth), mizutaki (chicken and vegetable hot pot), and so on. We'll check out a veritable village of yatai located in the middle of the city, on Nakatsu Island.
Suggested hotels in Fukuoka: Nikko, Grand Hyatt Fukuoka
Suggested Ryokan in Saga: Takebayashitei
Matsuri (Festival): Hakata Gion Yamagasa Jul. 1 – 15
Today, you'll head out of big-city Fukuoka and make your way to Nagasaki Prefecture. Stopping by Saga Prefecture halfway between Fukuoka and Nagasaki, you'll get to see and learn all about pottery from this, one of the most famous earthenware producing regions in the world, including the Karatsu-yaki, Imari-yaki and Arita-yaki varieties.
The Arita style in particular has many enthusiastic collectors amongst European aristocracy. Visit Arita / Imari Town for a hands-on experience and enjoy touching the clay, turning the potter's wheel, and making your own special earthenware artwork. We will send the pottery to your home once it has been fired in the ovens.
*Arita-toki-ichi (Arita Pottery Market Festival) runs from the end of April through the beginning of May each year. Interested parties should plan accordingly!
Upon arriving in Nagasaki, you will visit the port at Hirado. Hirado has a long and illustrious history, having played a pivotal role in trade since the Nara period (710-794). In 1550, the first foreign ship to reach Nagasaki was a Portuguese ship that sailed into Hirado Port, and the Bakufu (the then Japanese government) opened a port in Nagasaki for the purpose of trading with the Portuguese ships.
Traders from the Netherlands and China were also doing business in Nagasaki in those days. Later, the Bakufu implemented a closed-door policy known as "sakoku," closing almost all Japanese seaports to overseas ships for the 200 years until 1854. Nagasaki was designated as the only port where trade with foreign countries was permitted during this "sakoku" period.
You will stay overnight in Onsen Ryokan in Hirado.
Suggested lunch: Nagasaki Champon (noodle)
Suggested Ryokan: Saigetsuan in Hirado
Today, you will enjoy a second day of Nagasaki touring, covering north to south, including the Nagasaki Atomic Bomb Museum and the Nagasaki National Peace Memorial in the north, Dejima—a manmade island in Nagasaki Harbor since 1641—in central Nagasaki, and finally Ouratenshudo and Glover Garden in the south.
Suggested Lunch:
Traditional Local dish "Shippoku Ryori" a mixed dish with Japanese, Chinese and European roots
Suggested Hotel: Garden Terrace Nagasaki Hotel & Resort, Ryotei Hanzuiryo in Unzen
Kumamoto Castle
One of Japan's three premier castles
Kumamoto City
Well known for their festivals. And spicy lotus root.
Mt. Aso
A generally well-behaved volcano
Yabakei Gorge
One of the prettiest river gorges in Japan
Beppu Onsen
So many hot springs to choose from, it's hard to decide!
As we make our way to central Kyushu, you'll find things have slowed down quite a bit. And oh yeah, there's that giant towering, semi-dormant volcano known as Mt. Aso! Where there are volcanoes, there are always good hot springs. Also, now that we've gotten some distance between us and the larger cities to the north, nature shines even brighter, both inland and along the coasts.
Today you will head to Kumamoto Prefecture via ferry (Travel time: 30 min).
Kumamoto Prefecture is located in the center of Kyushu. Kumamoto is well known not only for the gentle giant, Mt. Aso, but also for the many hot spring resorts that surround it. ※ Please note that touring Mt. Aso will not be possible if there is dangerous volcanic activity taking place at the time.
Our first stop today will be to pay a visit to Kumamoto Castle. Located in the heart of Kumamoto City, Kumamoto Castle is one of the three premier castles of Japan, rubbing shoulders with Himeji Castle and Matsumoto Castle.
Next, you head to Yamaga City for the enjoyable experience of practicing the Bon-dance while wearing a yukata (summer kimono). If you travel in August, you will have the privilege of seeing the "Yamaga Toro Matsuri" festival.
You will stay in Kikuchi Onsen Town.
Suggested lunch: Kumamoto traditional local dishes
Suggested Ryokan: Mochizuki Ryokan
Continue your exploration of Kyushu's Kumamoto Prefecture today with a visit to Mt. Aso. Mt. Aso is a large, active volcano, and a sight to behold from both near and far.
Kusasenri-ga-hara, on Mt. Aso's slopes, is a grass covered plain, peppered with grazing cows and a few horses. Horse riding and other outdoor activities are readily available.
Stay overnight in Kurokawa Onsen Town. Kurokawa Onsen is one of Japan's most inviting hot spring towns, and is located about 20 km north of Mt. Aso.
Suggested Lunch: Kumamoto Ramen (pork broth soup)
Suggested Ryokan: Yamamizuki, Hozantei, Iyashi no Sato Kiyashiki, Kurokawaso, Oku no Yu
Oita Prefecture is Japan's top onsen region – just one more reason why a Kyushu vacation is a sure winner.
But before getting to the baths, you will start off with a trip to a "Little Kyoto," Hita Town. Marvel at the interesting buildings and throwback to an earlier time before next visiting Yabakei. Yabakei is a gorge formed by the Yamakuni River, which is renown to be Japan's most beautiful of valleys.
The best part of Yabakei is the Ao-no-domon ("blue tunnel"), an almost 200 meter long tunnel carved into the base of the cliffs. According to legend, it was carved by a single monk named Zenkai using a hammer and chisel, and took him thirty years to complete.
Earlier in his life, Zenkai had committed a murder, and in order to atone for his sins, he took it upon himself to carve a tunnel so as to make the route to a local shrine safer for pilgrims.
You'll stay overnight in Yufuin Onsen Town.
Suggested ryokan: Kamenoi besso, Murata, Tamanoyu
Suggesting ryokan in Beppu: Shiragiku, Hanabeppu, Seikai
We also recommend staying overnight at Farm Stay.
Days 7-9: Southern Kyushu
Kumano Magaibutsu
Stone faced yet inspirational
Takachiho-kyo
Home of ancient mythology
Udo Jingu (shrine)
Nestled in a cliffside cave, this is one unforgettable shrine
Senganen
A former estate, the artfully presented Japanese garden enjoys views of Sakurajima Volcano across the bay
Chiran Peace Museum
A pretty little town with an important history, and an even more important message
Southern Kyushu brings us just as much beauty as central Kyushu, but often in more dramatic ways. This is a part of Japan that is largely unhurried and uncrowded, famous for sweet potatoes and the alcohol that can be made from them. The region is blessed with a seemingly unfair amount of natural splendor, but Kagoshima City is also at the ready for that booster shot of civilization.
You will spend the morning in Oita Prefecture, then head to Miyazaki Prefecture.
On the second day in Oita, you will head to Kunisaki Peninsula, visiting Usa-jingu Shrine, one of the top spiritual places to visit Kyushu, a National Treasure and the oldest wooden structure remaining in Kyushu, Fukuji Temple and also Kumano Magaibutsu, the Stone Buddha, which is one of the largest stone-carved Buddhas in the country and designated as an important cultural property of Japan.
After Kunisaki Peninsula, on the way to Miyazaki, you'll stop by Takeda City, which used be a thriving castle town. Now, only ruins remain of Oka Castle, but the site is famous for the Japanese song it inspired, "Kojo-no-tsuki." While here, why not try making the traditional local sweet "Mikasano," then enjoy it with a cup of green tea?
After arriving in Miyazaki, you'll visit Takachiho which is known as a "Home of Ancient Mythology." The myths surrounding this site revolve around Amaterasu, the Shinto Sun Goddess, who is credited with founding Japan.
Either you can rent a boat at the south end of the Takachiho-kyo Gorge – the water is calm and easy to navigate – or you can walk the paved path that runs along the gorge's periphery. The trail continues for about 1 km, winding up at Takachiho Shrine. There are many interesting sightseeing spots associated with the myths, including Takachiho Shrine itself, Kunimigaoka, and Amanoiwato Shrine. There is a yokagura dance performance of famous myths at Takachiho Shrine every night. Look forward to being regaled with stories about them all!
You'll stay overnight in a Ryokan in Takachiho.
Suggested Ryokan: Shinzen, Ryojoen Yamazato, Unkai no Yado Chigi, Hana Ryokan Iwatoya
This morning, you'll head to southern Miyazaki, which takes about three hours from the northern part of Miyazaki. Southern Miyazaki is every bit as beautiful as its northern half, and in complimentary ways.
You will visit Aoshima, which is a precious little island just off the resort beach dotted coastline, and is connected to the mainland by a small bridge.
You'll also visit also Udo-jingu Shrine. Udo-jingu is located on the Nichinan Coast and is dedicated to Yamasachihiko, the father of Emperor Jimmu, and the mythologized first emperor of Japan. It is set in a cave, cliffside overlooking the ocean.
Suggested ryokan: Nemunohana
Today, you will head to the southernmost area of Kyushu, Kagoshima, which will take 150 minutes from Nichinan coast.
You will visit Isoteien (formal name: Senganen), a garden and accompanying villa built by Shimazu Mitsuhisa, then ruler of this region, in 1658. The garden has a grand view encompassing Kinko Bay in the foreground, and the towering volcano Sakurajima beyond, shooting out plumes of smoke. In the garden, there is a famous gas lamp in the shape of a stone lantern.
Next on our exciting southern Kyushu trail is a visit to another "Little Kyoto," Chiran, which is located on the Satsuma Peninsula and is an old town still populated by long ago samurai's descendants.
A visit to Chiran Peace Museum is also in order. Here you can see museum exhibits that include many articles and portfolios left by the deceased soldiers who fought for Japan during the final moments of World War II. It's a sobering but very moving tribute.
The last battle of World War II took place in Okinawa. The soldiers memorialized in this museum died as Army "tokko" pilots, or special attack forces. The extensive curation of the many articles which are exhibited today is a credit to the assistance given from many of the friends and relatives of these deceased pilots. It was the relatives' mission to ensure that the sacrifices made by each pilot would never be forgotten. The pilots' last wish was that Japan would be peaceful and prosperous once more.
Stay overnight in Ibusuki Onsen Town in the extreme south, famous for its sand baths. We promise it's not quicksand!
Yakushima Island
Nothing quite says "lush" like the ancient forests of Yakushima Island.
Sankara Hotel and Spa Yakushima
Who says you need to rough it on Yakushima Island?
Mossy Yakushima
It is in these forests that some of the oldest trees on earth live on.
Ancient and far removed from Kyushu Island proper, Yakushima is untamed, wet, and an enduring natural showcase like none other in Japan. Ancient forests and moss – lots of it – blanket this small island. The lifestyle recalls a time that was at once simpler and less tamed. Most importantly, Yakushima is an island experience that will not only indelibly leave its mark through its sights, but also most likely through a connection with your soul.
Your final destination on this Kyushu tour is Yakushima Island.
Yakushima is administratively part of Kagoshima Prefecture, but physically quite removed. You will get to the island via Jetfoil (Crossing time: 150 min).
Yakushima's unique preserve of temperate ancient forest has been designated a natural World Heritage Site since 1993.
Yakushima exhibits a rich flora, with some 1,900 species and subspecies, including ancient specimens of the sugi (Japanese cedar). This type of temperate ancient forest is unique in the region, and, combined with its remoteness from mainland Kyushu, makes for a very special place. 
While here, you will visit Yakusugi Land, Kigensugi, Chihiro-no-taki (waterfall), Nakama-banyan tree, Hirauchi Seaside Onsen, and more. You will spend the night on Yakushima Island.
Suggested Hotel: Sankara Hotel & Spa Yakushima
After starting your day with the sights and sounds of this jungle paradise, you'll leave Yakushima Island and head home or go on to your next destination.
We hope you enjoyed every minute of your adventure on this Kyushu Tour.
See you again soon!
Pricing | This two day, one night tour starts at 750,000 yen per person, based on double occupancy. Hotel choice and seasonality may effect pricing.
Important notes | We aim to please. Let us know what kind of split between city and nature you are interested in enjoying. If you are bringing along kids, we are happy to tailor an age-suitable trip.
Inclusions | Lodging, all transportation, admission fees, guide expenses, field guides, tax, travel insurance. Breakfast each morning, and dinners when staying at ryokan.
Exclusions | Food and drink except as noted above. Alcohol, even for included meals. Activities not specified above. Optional activities may be available to suit your interests. Please inquire.
Travel with Kids | We offer exciting tours that can be enjoyed along with your children. We can also make arrangements for child care or other needs that may arise.
Planning a trip to Japan?
Create a life-changing, luxurious adventure with us.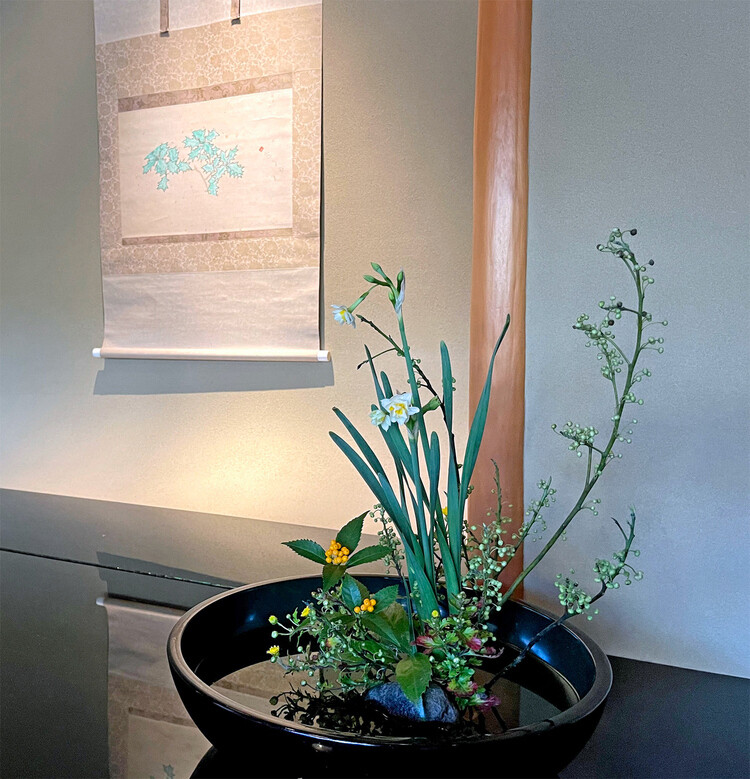 What does luxury mean to you? A lavish hotel room, a fine restaurant, high-end shopping, one-of-a-kind experiences, exploring one's personal interests without impediment, or even just a certain feeling.
Let us know your top trip priorities by applying for your initial itinerary proposal. You are also invited to see our suggested itineraries for your consideration and inspiration, keeping in mind that all trips can be modified to best suit your needs. Made exactly as you like it, luxuriously, naturally.
Luxury Travel Japan is here to make your dream Japan trip come true.