Tohoku, Honshu's Great Northeast
Five days and four nights of a grand expanse of delights awaits you in Tohoku, which is defined as the area above greater Tokyo all the way to the northern tip of Japan's main island, Honshu. Pricing starts at 425,000 yen (about US$3,924).
Get to know the Tohoku region! Your luxury Tohoku tour starts in Tokyo and heads north into Iwate Prefecture, Akita Prefecture, and finally into the northernmost part of Honshu, Aomori Prefecture. 
You will be rewarded with spectacular scenery, the distinctive culture of the Tohoku region, and a bit of wilderness exploration along the way.
You will also be treated to Tohoku's delicious local cuisine and Jizake, the local sake famous across all of Japan.
Tokyo ⇒ Hiraizumi in Iwate ⇒Kakunodate & Nyuto-onsen in Akita ⇒ Oirase, Towada-ko & Osore-yama in Aomori
Days 1-2: Iwate and Akita Prefectures
Geibi-kei Boat Ride
Enjoy a serene float down the Satetsu River
Chuson-ji Temple
An extremely rare 12th century structure
Kakunodate
Ride a rickshaw in this small city known as "Little Kyoto"
Nyuto Onsen
The clouded hot spring waters do wonders for the skin
Kanto Matsuri
The event of the year, held in early August
Iwate and Akita prefectures are mountainous, have dramatic coastlines, and a plethora of highly regarded onsen (hot springs). They also are just all around beautiful to see no matter how you go about it. Even better, the deep historical roots of the region add cultural merit to what was already a fantastic mid-length trip.
After meeting your guide at your Tokyo hotel (or at Narita or Haneda International Airports), you'll head for Tohoku via the Tohoku Shinkansen (bullet train). Total travel time: 150 minutes.
Your first destination will be the city of Ichinoseki, famed for gorgeous Tsuriyama Park and the sake of Sekinoichi Brewery.
By private car, you will continue on to visit Geibikei in Hiraizumi, one of the 100 Famous Landscapes of Japan. Geibikei is a 2-km gorge formed by the Satetsu River, surrounded by soaring cliffs over 50 meters tall. The river is teeming with fish, which you can feed during your Geibikei boat ride.
After Geibikei, you will head to Chuson-ji World Heritage Temple. The Konjikido is particularly notable as the only 12th-century structure to have survived in its original form here at Chuson-ji. This small hall is dedicated to Amida Nyorai (the Buddha of Infinite Light) and, except for the roof, is decadently plastered with gold leaf both inside and out. 
While in this area rich with history, you will also visit the World Heritage temples of Motsu-ji and Takkokuno-iwa and the Jodo-teien Japanese garden.
Stay overnight in Hanamaki Onsen Town. With medicinal hot spring waters of great repute and mountain scenery straight out of a painting, it is one of the best onsens in Tohoku.
Suggested lunch: Morioka Reimen (cold noodle dish)
Suggested dinner: Traditional local cuisine and sake at your ryokan (Japanese inn)
After a delicious breakfast at your ryokan in Hanamaki Onsen, you'll head for Akita Prefecture by chartered car. The route will take you alongside Towada Hachimantai National Park.
A highlight of today will be our visit to Kakunodate, which is sometimes called "Little Kyoto." This old castle town is known both for its historic samurai houses and beautiful blossoming cherry trees. (Peak blossom season is from mid-April to the beginning of May.)
While Kakunodate's Inner Town has a large district of samurai houses side-by-side, the Outer Town, in stark contrast to the stately elegance of the Inner Town, is a bustling merchant house district.
Yet the sense of history and place remains undiluted. In fact, many old buildings and storehouses remain in use today, and the townsfolk treasure these spaces even as they make use of them with modern-day shops and restaurants.
Tonight you will stay in historical Nyuto Onsen-kyo hot spring village. The area's beauty shines across the four seasons.
Nyuto Onsen-kyo is spread out over a large area, blessed with natural hot spring waters that flow out from deep underneath the virgin beech forest across the valley.
Even today you still can find inns that were visited by feudal lords seeking hot spring cures more than 350 years ago, making it seem as though you have slipped back in time.
Each of the seven hot spring inns has its own water source. The lodgings are secluded from one another and have open-air baths.
Located deep in the mountains, it feels as though you have transcended to another place, far removed from the rest of the world.
A special note about Akita's famous Kanto Festival in early August: While this is a sight to behold, tickets are hard to come by. Therefore, if you are interested in seeing the festival, you will need to complete your booking at least three months in advance.
Suggested Lunch: Akita specialty dish Inaniwa Udon
Examples of ryokan selections in Nyuto Onsen: Tsurunoyu
Days 3-5: Aomori Prefecture
Oirase Keikoku
Lush beyond belief, and calming without a doubt
Nebuta Summer Festival
One of the region's most famous festivals, held in early August
Mt. Osore
Find out why this is one of Japan's three most sacred places
Aomori covers the entire northern tip of the Tohoku region. Winters are snowy, but the lush, fresh greenery born out of that is amazing. Old growth forests, craggy coasts, and a whole bunch of great seafood makes this part of Japan a very appealing offering indeed. Due to the very nature of the landscape, the religious spectacles are also quite different and varied compared to other parts of Japan.
After meeting your tour guide, you will head to Oirase-keikoku River and Lake Towada-ko in Aomori Prefecture. You'll pass once again by Towada Hachimantai National Park, this time stopping at Tamagawa Onsen.
Volcanic activity can be observed along the trail between Tamagawa Onsen and Goshogake Onsen.
The Oirase-keikoku River flows from Lake Towada-ko for 14 kilometers (9 mi) between Nenokuchi and Yakeyama. It runs through a forest rich in diversity, playing host to white cedar, Japanese beech, and maple trees. The waterfalls along Oirase Mountain Stream are a must-see.
You will stay overnight at a luxury hotel in Oirase-Keikoku.
You may wish to consider arranging this tour to coincide with one of Aomori's most famous festivals, the Nebuta Matsuri, in early August.
Today will be your second day in Aomori Prefecture. You will venture up to the extreme northern end of Honshu, where Shimokita Peninsula lies. Cape Oma is the northernmost point of Shimokita Peninsula and is famous for its tuna fishing industry.
Oma no Maguro (Tuna of Oma) is among the best and most expensive in Japan, routinely finding its way into the finest sushi restaurants in Tokyo.
After Cape Oma, we'll head to the mysterious and spiritual mountain, Osore-yama (or "Osore-zan"). Osore-yama is one of Japan's three most sacred places, and is an experience not to be missed. The area is also rich in volcanic activity.
You'll overnight at Yagen Onsen, at the foot of Osore-yama, where you will be enveloped by primeval cypress forests and canyons. You'll also get the chance to enjoy local seafood, including "Oma no Maguro" and local sake.
Suggested Lunch: Oma Tuna and fresh local seafood
Suggested Ryokan: Hotel New Yagen in Yagen Onsen
Today, your luxury Tohoku tour comes to an end. You will board a bullet train for Tokyo, or on to your next destination.
Pricing | This five day, four night tour starts at 425,000 yen per person, based on double occupancy. Hotel choice and seasonality may effect pricing.
Important notes | Winter is cold in Tohoku, so either be ready for it or plan to come in another season. Let us know if you have particular interests. We'll make a plan that's just right for you.
Inclusions | Lodging, all transportation, admission fees, guide expenses, field guides, tax, travel insurance. Breakfast each morning.
Exclusions | Food and drink except as noted above. Alcohol, even for included meals. Activities not specified above. Optional activities may be available to suit your interests. Please inquire.
Travel with Kids | We offer exciting tours that can be enjoyed along with your children. We can also make arrangements for child care or other needs that may arise.
Planning a trip to Japan?
Create a life-changing, luxurious adventure with us.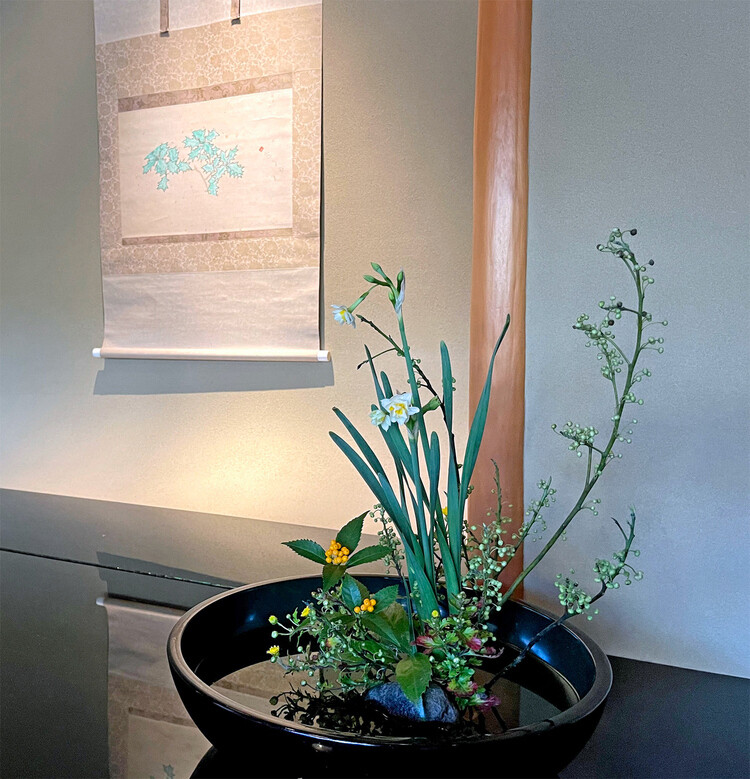 What does luxury mean to you? A lavish hotel room, a fine restaurant, high-end shopping, one-of-a-kind experiences, exploring one's personal interests without impediment, or even just a certain feeling.
Let us know your top trip priorities by applying for your initial itinerary proposal. You are also invited to see our suggested itineraries for your consideration and inspiration, keeping in mind that all trips can be modified to best suit your needs. Made exactly as you like it, luxuriously, naturally.
Luxury Travel Japan is here to make your dream Japan trip come true.