Happy Thoughts and a Kyushu Spiritual "Power Spot" Tour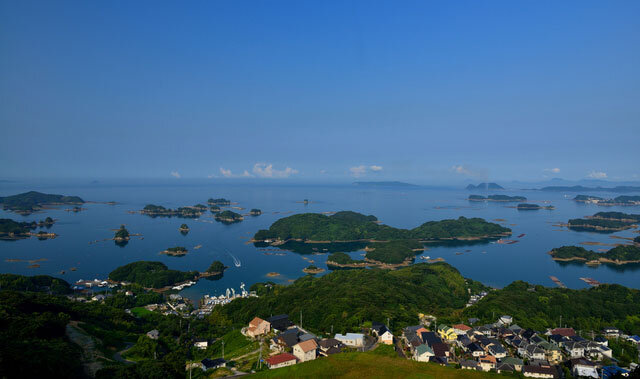 Hi everyone, it's already October! How are you doing?
Entry into Japan is still largely restricted, but the domestic market is enjoying an upturn.
Currently, 115 countries and regions have restricted movements imposed on Japanese travelers. With regards to those coming into Japan, including Japanese to Japan, the latest information on the website of the Ministry of Health, Labor and Welfare is as follows. At the moment, only Japanese citizens, holders of work visas, and permanent residents of Japan may enter Japan.

Website of Ministry of Health, Labour, and Welfare

In summary, 
■ Travelers should secure a place to stay at a facility designated by the quarantine station director for 14 days from the day after entry (the day the sample was collected).
■ Travelers must secure a means of transportation between the airport and the place where they will quarantine, be it a government designated facility or their own home. Public transit and normal taxis may not be used.
■ Upon arrival, travelers must register the place they'll ride out the quarantine and the means of transportation from the airport, etc.
Considering all the hurdles currently in place, it seems that we are left to rely on the early development of vaccines and other potential silver bullets. For that reason, I'm personally revisiting and then writing about hidden sights and cultural experiences. This way, when travel restrictions are eventually lifted, we'll be well positioned to offer you a new and highly enjoyable trip to Japan. Incidentally, the other day I went to a hot spring facility in the famous Hakone district near Mt. Fuji in Kanagawa prefecture (about 1.5 hours from central Tokyo). This area is considered to be the most popular day trip tourist destination from Tokyo. I witnessed firsthand the fruits of the government's domestic travel campaign that's currently underway. A very large number of tourists were enjoying the sights.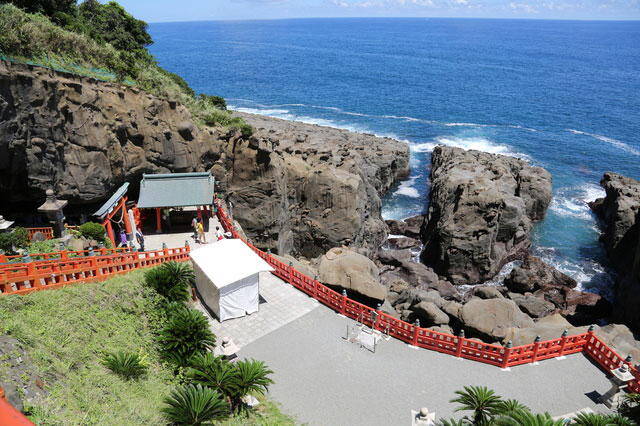 Our travel business hasn't yet resurrected, but we find interim happiness nevertheless.


The other day, a friend of a luxury travel advisor in the United States called me. The friend was telling me that, as the expectations and desires of the luxury travel market continue evolving towards evermore unique, special, and refined experiences, Japan has built in advantages. The culture and traditions of Japan, widely popularized, are poised to dovetail nicely with a post-COVID landscape. And while Japan is certainly famous for its crowded cities, it also boasts a symphony of diverse, singularly beautiful spots for natural immersion. And with top-flight infrastructure and all the other service niceties the country brings to the table, the case for Japan being a perfect destination for luxury travel becomes increasingly convincing. This friend absolutely loves Japan, and he is itching to come back to Japan for a scouting trip soon. More than just discussing pleasantries and updating each other about the current goings on, I believe the conversation was mutually uplifting. A tiny happiness does indeed go a long way.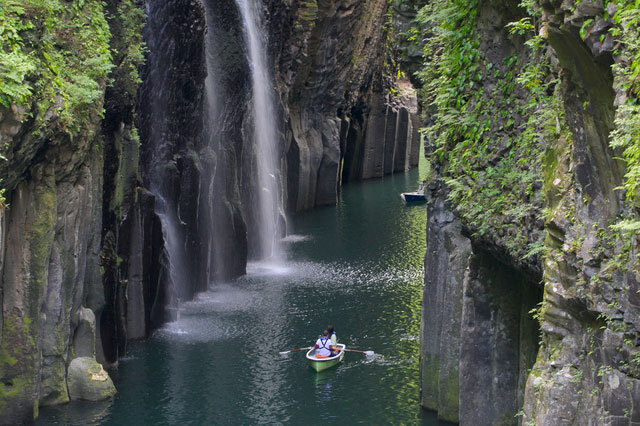 Kyushu
With whom I reminisced and charted out future travel opportunities, this friend is currently interested in tours visiting spiritual spots. Needless to say, Japan is tailor-made for requests such as this. Since ancient times, Shinto-ism has taught us that a myriad of gods dwell in the land and things around us. This belief is deeply ingrained in Japanese people, and there are confirmative spiritual spots all over Japan. With that in mind, I posited Kyushu as a suitable area for a deep spiritual dive.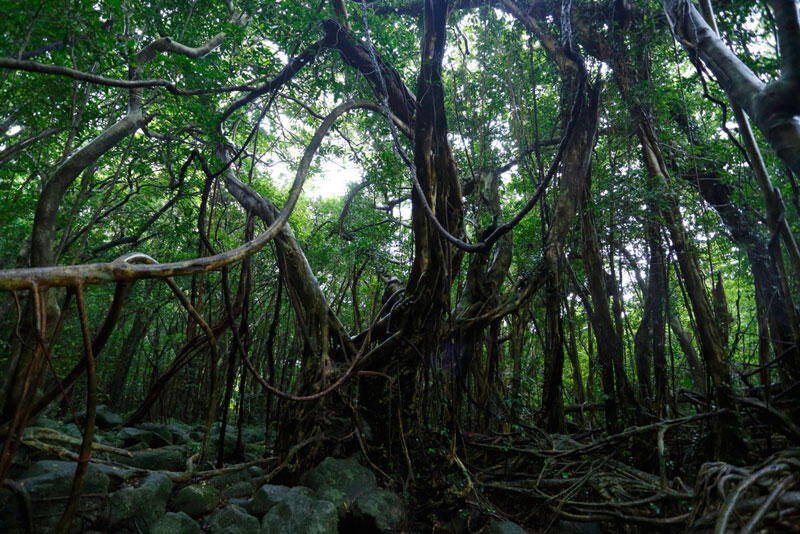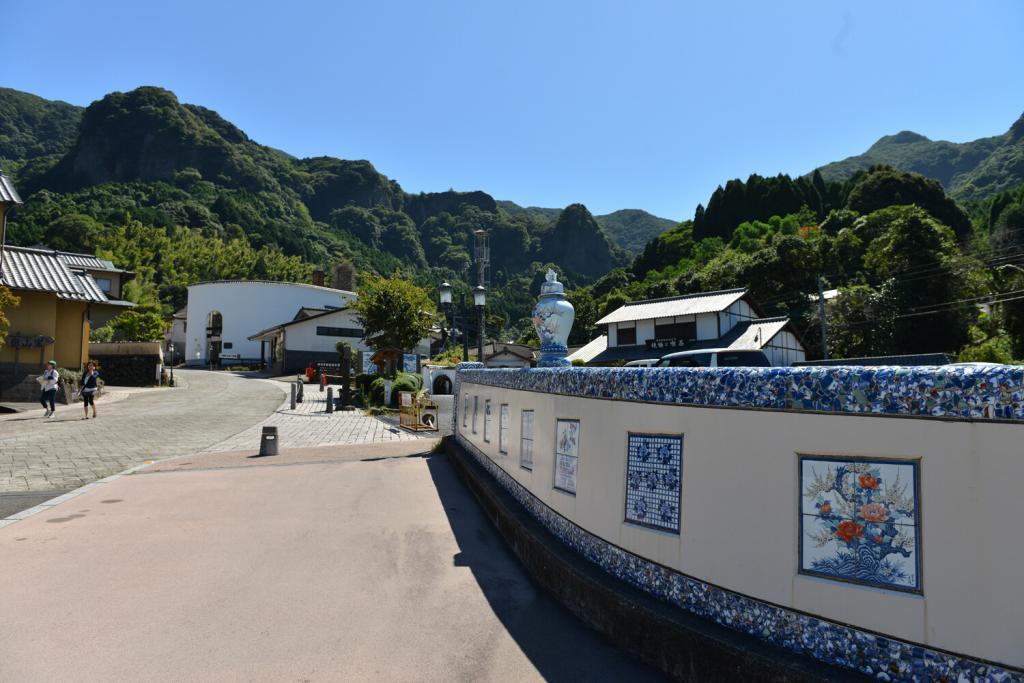 Kyushu is a large island in the southwestern part of Japan consisting of seven prefectures. Including spiritual "power spots "such as Mt. Aso in Kumamoto prefecture, Takachiho Gorge in Miyazaki prefecture, and Yakushima in Kagoshima prefecture, not to mention the many famous and also largely unknown hot spring resorts scattered about all seven Kyushu prefectures. Kyushu's prefectures are also widely known for their pottery. The ancient history and storied culture of porcelain run deep here and can be found actualized in Saga prefecture's Aritayaki, Koishiwarayaki in Fukuoka prefecture, Mikawachiyaki in Miyazaki prefecture, Kodayaki in Kumamoto prefecture, and Satsumayaki in Kagoshima prefecture. One of the pleasures of traveling in this region is visiting the pottery workshops and experiencing making a piece by yourself. Your artistic sensibilities and skills are sure to rise to the occasion after communing with the region's famous pottery, a number of pieces of which are considered renown works of art.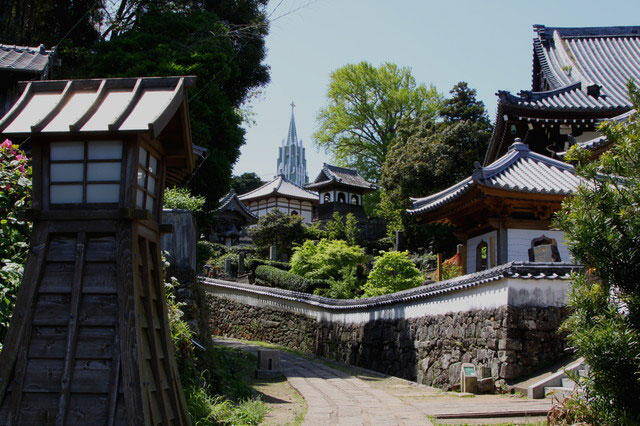 In 2018, Nagasaki and Amakusa area's "Hidden Christian" facility dating back to the 16th century was selected as a UNESCO World Cultural Heritage Site. Christianity, which was introduced to Japan back in those long ago days, was suppressed and persecuted during the 17th century. During this time, there were "Hidden Christians," or people who quietly worshipped while living an ostensibly non-Christian spiritual existence. In time, a Christian belief set took root incorporating the endemic traditions of Shintoism and Buddhism. Altogether, this UNESCO site incorporates twelve assets such as villages and historic sites that have fostered a unique Christian faith by fusing with indigenous culture and religion, making it a very interesting destination.
Kyushu still has much more to offer, with many untouched wilderness areas such as Mt. Aso, mentioned above as a power spot, and active volcanoes such as Mt. Fugen and Kirishima. Furthermore, of the "64 most beautiful villages in Japan" (as selected by a national organization that does these things), ten can be found in Kyushu. Many of these villages are definitely worth a visit.
Kyushu's local cuisine is uniquely delicious, and people are known to be very cheerful and friendly. Kyushu's Kumamoto Prefecture is also my mother's hometown, giving it a special place in my heart. But even without that personal connection, I would surely love the sights and experiences of this great part of Japan and would like to introduce its vast splendors to as many people as I can, given a chance. Please stay healthy until that day, and I look forward to reaching out to you again with our next newsletter to be delivered on November 1st. I hope you look forward to that too. See you!
Mari Nozu