Tezuma, traditional Japanese Magic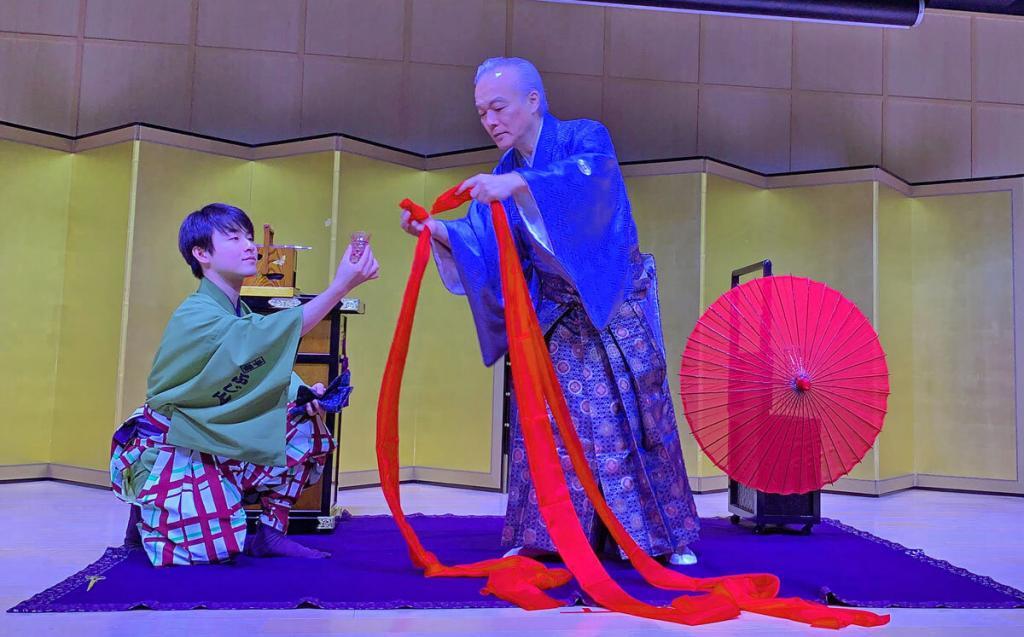 How is everyone doing? Outside of Hokkaido, every day here in Japan is damp during the rainy season, and many are wondering when it will end. For me, one great thing about this time of year is seeing the pretty hydrangeas. Hydrangea are an ancient Japanese flower that blooms on temple grounds, parks, home gardens, roadsides, mountains – just about everywhere! They bring joy to our hearts. I wonder what kind of flowers are blooming in your country?
With the coronavirus looking not immediately to yield to happiness through travel, it seems that group trip bookings are still a bit distant on the horizon. But there is a faint light glimmering, and some inquiries have come in here and there.
The highlight of many a group tour is the Welcome Gala Dinner and Farewell Dinner Party, where entertainment unique to Japan is showcased. Guests are delighted with the koto, shamisen, and shakuhachi, together forming a trio of classic Japanese stringed instruments. Japanese drums, ninjas, dances, and more are also generally featured. One art not as often seen is Tezuma (literally approximated as "sleight of hand"), which is an art of magic passed down in Japan since ancient times. During the Edo period (1603-1868), the "lightning hands" of these magicians were highly praised, and they became sought after performers. During the Meiji Era (1868-1912), Western magic ("yozuma") had a profound impact, but still, a distinction was maintained between this Western style and the Japanese style (which became known as "wazuma"). The umbrella term "tezuma" encompasses both disciplines.
Tezuma is an all around engaging and beautiful performance art. The technique is wonderful, of course, but the costumes and pageantry, encompassing styles and music that cannot be seen in other countries, all come together to form a very memorable experience. Even when the Japanese words cannot be understood, the everpresent humor shines through. I find myself laughing during performances many times without even paying attention to the words. Such a fantastic experience is not enjoyed by our visitors from abroad as often as it should be.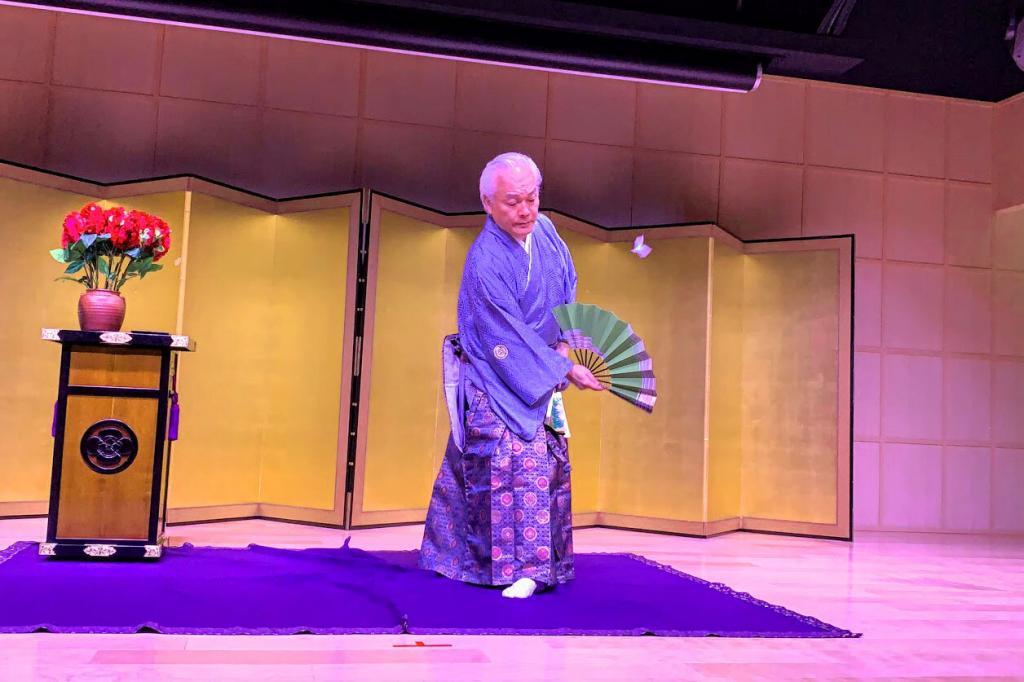 Pictured here is Shintaro Fujiyama, one of the few successors to the traditional Japanese wazuma that flourished during the Edo period. With appearances across media outlets around the world, you may have seen him before. This living treasure shares his skills in the form of lessons as well, and perhaps on your next visit to Japan, you might be interested in availing him? If watching is more your bag, his disciple, Taijyu Fujiyama, is incorporating tradition with a modern flair and presenting a "new style" magic show.
Here is a video of his performance. The costumes and music are all so beautiful, and I never tire of seeing them. If you come to Japan, I would love to arrange an encounter with this hallowed art form.
Like I'm sure many of you, I am frustrated with not being able to travel due to the coronavirus. I eagerly await the release of a vaccine to open up that avenue of my life again without fear, but for now, I wear a mask when I go out and make the best of things. There are many places to go and things to see over the course of a good long life, but there is also value in quiet introspection, trip planning, and in my case, playing musical instruments. Approached this way, biding time turns into a valuable, enriching experience.
The virus has reared (or not yet reared) its head in many ways. There are some people who are mildly ill, and some who are asymptomatic. But even those without symptoms may become seriously ill and even lose their lives. We've much work to do to conquer this menace, so please take extra care of yourself during these times. If you're ready to think about a brighter travel future, please feel free to contact us for tour consultations.
See you next month!