Kinkaku-ji — Kyoto, Japan's Golden Temple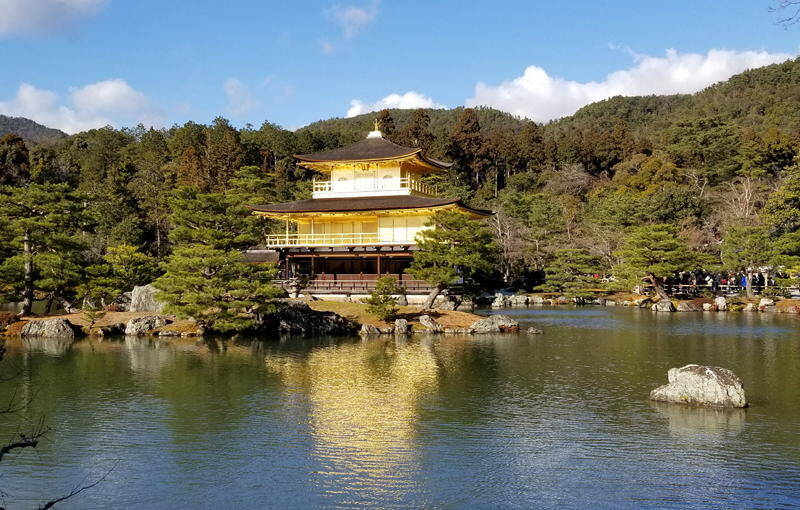 Kyoto's Kinkaku-ji, also known as the Golden Pavilion, is one the most recognizable attractions in Japan.
The site of Kinkaku-ji was originally a villa called Kitayama-dai belonging to a powerful statesman, Saionji Kintsune.
Kinkaku-ji's history dates back to 1397, when the villa was purchased from the Saionji family by Shogun Ashikag Yoshimitsu and transformed into the Kinkaku-ji complex.
When Yoshimitsu died, the building was converted into a Zen temple by his son, according to his wishes.
The original Kinkakuji had to be rebuilt in 1950 after it was destroyed by arson—after surviving WWII intact.
A 22-year-old novice monk, Hayashi Yoken, set the building ablaze before attempting suicide on the Daimon-ji hill behind the temple building. He survived, and was subsequently taken into custody.
The monk was sentenced to seven years in prison, but was released because of mental illnesses. In the same year, he died of tuberculosis.
During the fire, the original statue of Ashikaga Yoshimitsu was lost to the flames, but has now now been restored. A fictionalized version of these events is at the center of Yukio Mishima's 1956 book The Temple of the Golden Pavilion.
The garden complex is an excellent example of Muromachi period (approximately 1337 to 1573) gardens. The Muromachi period is considered to be a classical age of Japanese garden design. The correlation between buildings and its settings were greatly emphasized during this age. It was a way to integrate the structure within the landscape in an artistic way.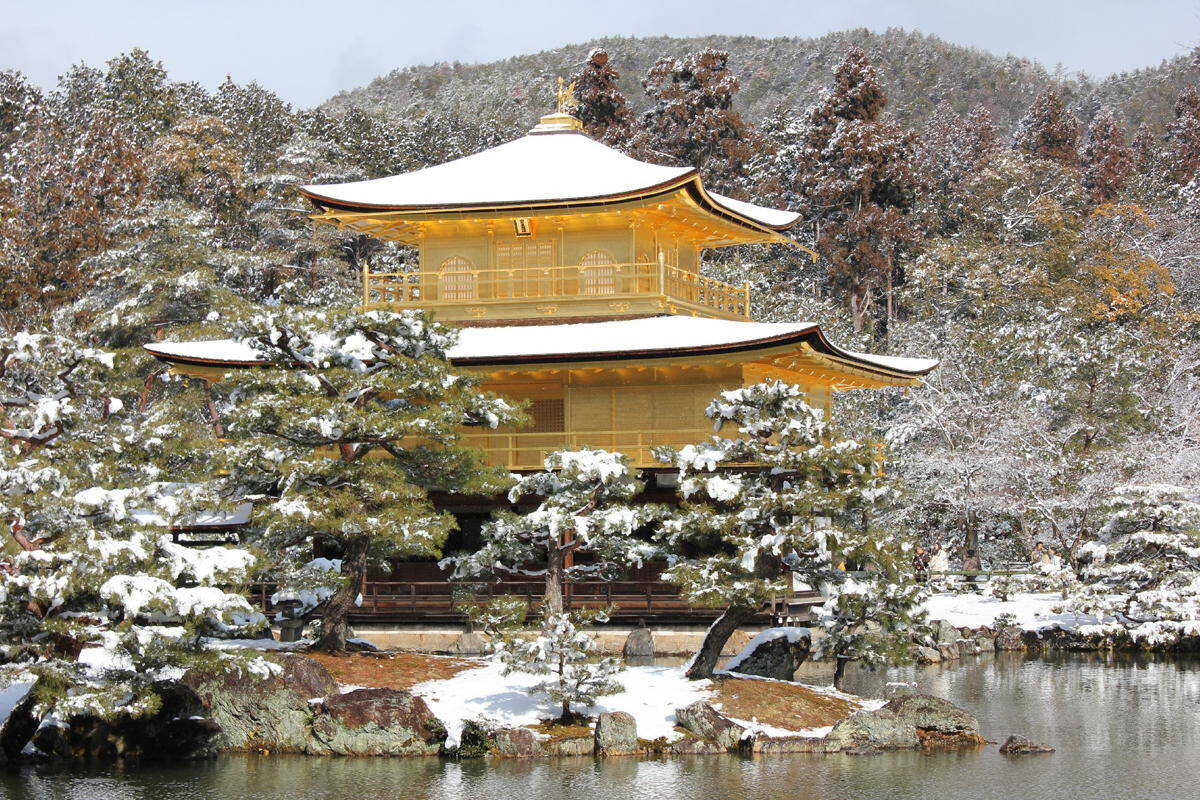 The garden designs were characterized by a reduction in scale, a more central purpose, and a distinct setting. A minimalistic approach was brought to gardens by recreating larger landscapes on a smaller scale around a structure.
It is designated as a National Special Historic Site and National Special Landscape, and it is one of 17 locations comprising the Historic Monuments of Ancient Kyoto World Heritage Site.
Kinkaku-ji is also one of the most popular buildings in Japan, attracting a large number of visitors annually.
Interested in visiting Kyoto and Kinkaku-ji? Contact us today for your free consultation!