Gion, Kyoto — The Center Of Geisha Culture In Japan
Gion is a historic district of Kyoto, which originally developed in the Middle Ages in front of the sacred site of Yasaka Shrine. 
The district was built to accommodate the needs of travelers and visitors to the shrine. It eventually evolved and today Gion is one of the most exclusive and well-known geisha districts in all of Japan.
Within Gion, there are currently five active Hanamachi, or "geisha districts," in Kyoto (though in Kyoto these are generally referred to as "kagai" instead). Collectively these are sometimes referred to as gokagai (5 Hanamachi); there were previously six, but Shimabara is now defunct (though it remains a tourist attraction).
The five functioning Kyoto Hanamachi are:
Gion Kobu
Gion Higashi
Miyagawa-cho
Kamishichiken
Ponto-cho
Kyoto's Hanamachi are historical districts where the locals have worked hard to preserve the Edo era (1603-1868) ambiance of the streets. They are living pieces of history you can stroll to any time.
Annual dance performances by Maiko and Geiko
All the Kyoto Hanamachi stage public dances annually, featuring both Maiko (apprentice Geisha) and Geiko (professional Geisha). These also feature an optional tea ceremony with tea and wagashi (traditional Japanese sweets) served by a Maiko before the performance.
These are performed for several weeks —four Hanamachi hold them in the spring and the other (Gion Higashi) holds their show in the autumn.
Different districts started public performances in different years; the oldest are Gion Kobu and Pontocho, whose performances started during the Kyoto Exhibition of 1872, while others (Kamishichiken, Miyagawacho) started performing in the 1950s.
There are many performances with entry purchased through ticket sales. The best-known is Miyako Odori in Gion Kōbu, which is one of the two oldest districts and has the most performances.
If you'd like to attend one of these dances or learn more information, email us!
There is also a combined show staged by all five districts, which is called "Five Geisha District Combined Public Performance" (gokagai gōdō kōen), or more formally "Kyoto's Five Geisha Districts Combined Traditional Theater Special Public Performance," (Kyōto gokagai gōdō dentō geinō tokubetsu kōen). 
This takes place during the daytime over a weekend in late June (typically last or second-to-last weekend) at a large venue, and tickets are significantly more expensive than those for individual districts.
Connected with this event, in the evening on these two days there are evening performances with kaiseki meals, either a combined event, or separate ones per district. This is known as the "Five Geisha Districts Evening" (gokagai no yūbe), and is quite expensive (as is usual for kaiseki cuisine), and very limited availability. This has been held since 1994.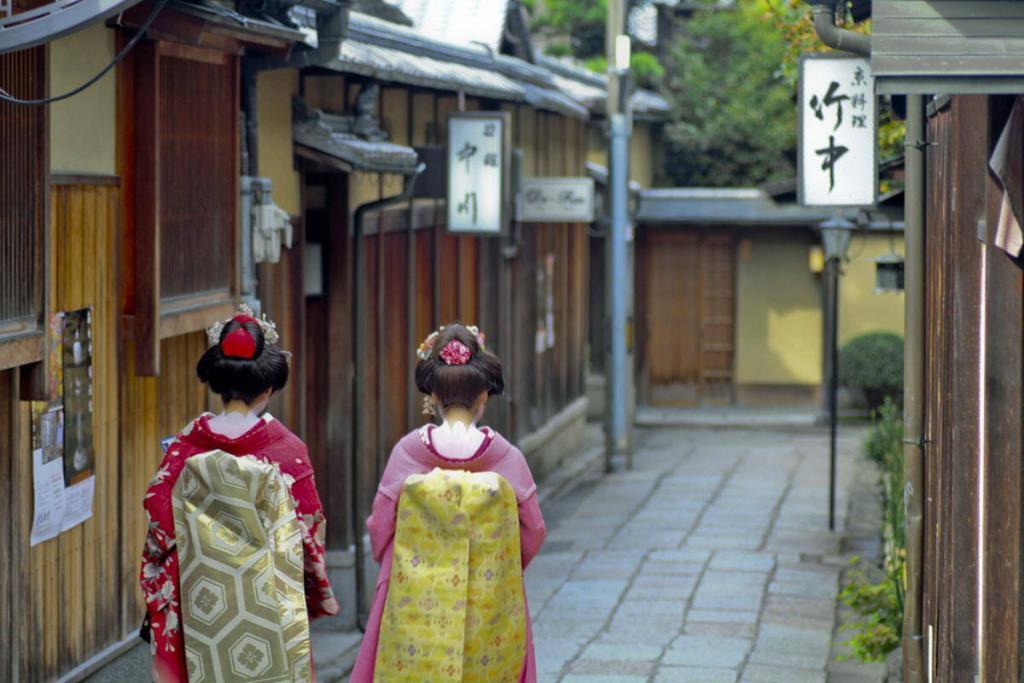 Looking to attend one of these exclusive events? Or meet a real geisha? Contact us today for your free consultation!