The Top Tourist Activities In Japan
There is no shortage of activities to partake in and sights to see in Japan. Here, we highlight the top 5!
Try a different Japanese food every day
Nowadays, you can try Japanese food almost everywhere in the world. However, in my experience, I think you will find Japanese food in Japan 10-100 times better than anywhere else. In fact, I'm certain you won't get bored having Japanese food every day.
This is because there are so many choices, some of which you know and many you may not. There are many kinds of sushi, ramen, udon, soba, tempura, yakitori, tonkatsu, nabe, shabu shabu, unagi (eel)…and more! 
I believe that the No.1 attraction in Japan is eating Japanese food every single day. From gourmet fine dining to street food fresh off the grill, we can help you do just that in a manner that is far from boring.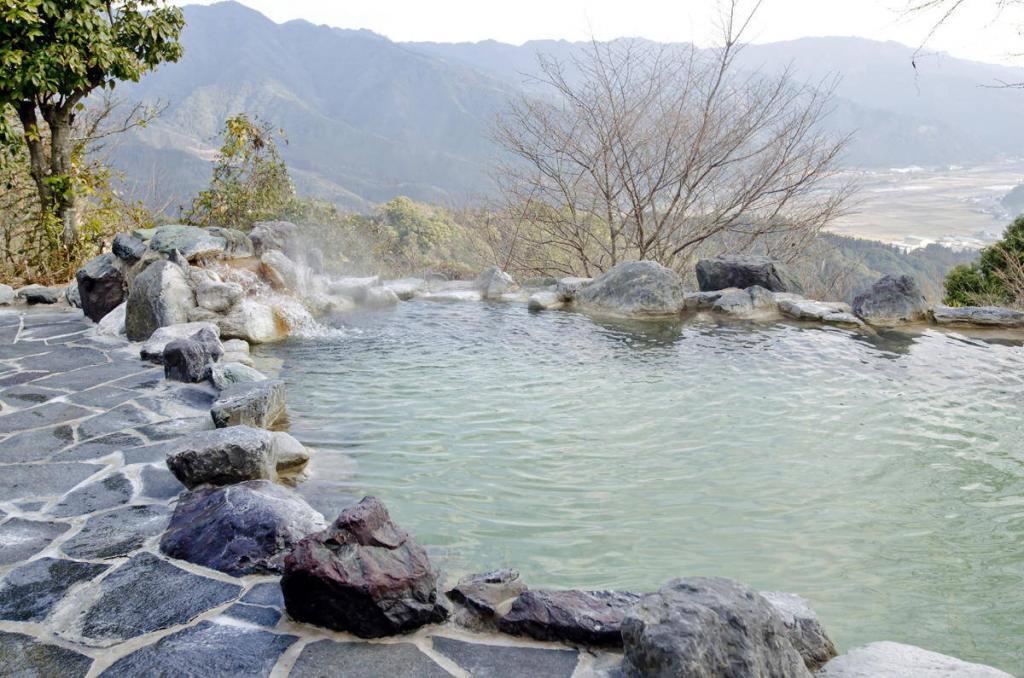 Soak and relax in a natural onsen hot spring
In a Japanese onsen, you have to strip completely naked and go soaking with strangers. But don't let that discourage from this soothing and often luxurious pastime!
"Onsen" is the Japanese term for hot spring. As a volcanically active country, Japan has thousands of onsen scattered all over the country.
Onsen were traditionally used as public bathing places; today, they remain a part of daily life as well as play a central role in directing Japanese domestic tourism. 
We have been using natural hot spring waters to relax and heal for centuries — the earliest mention dates back 1300 years! Many ancient onsen towns still function and are great places to discover both Japanese history and relaxation.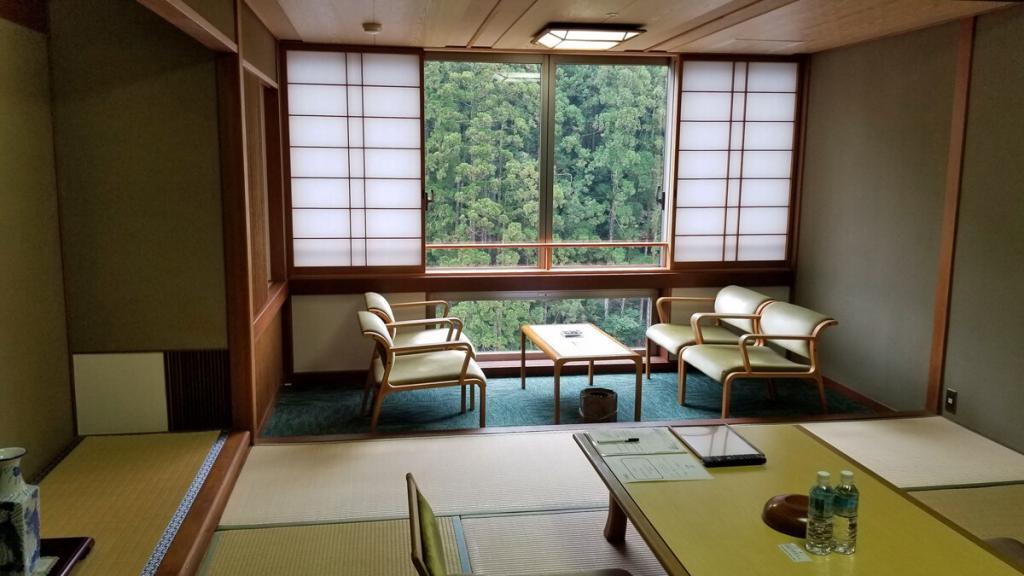 Stay at a luxurious ryokan
The gentle scent of tatami, the understated elegance of minimalist interiors, the meticulous customer service, the outdoor hot spring baths, the multi-course meals using local seasonal fish and produce, the calming silence — all these combine to make a night at a traditional Japanese inn, or ryokan, an unforgettable experience.
These stays are unforgettable, but not cheap — a room and meals can reach JPY100,000 per night. 
Fortunately, Japan has all the bases covered. The smaller and less formal minshuku, which provides a similarly traditional through less luxurious experience, are usually less than JPY 10,000 a night.
No matter what your taste or budget, we can help choose the right lodging for you.
Visit one of 85,000 shrines
Visit one of 85,000 shrines
Shrines are dedicated to the indiginous religion of Japan, Shintoism. This religion is found in no other country. 
The Japanese visit shrines for many, many reasons. If they are building a new house, having a baby, buying a car, getting married, seeking help, praying for luck, and hundreds of other things, they feel that a visit to a shrine is a requirement!
This religion is related to life. People pray for luck and success in business, school, marriage, and life in general. New babies are introduced at the shrine, and weddings are usually performed there. Each New Year's celebration finds many people going to shrines. Many people visit more than one as part of their observance of the New Year. 
Why don't you visit one of these landmarks with us?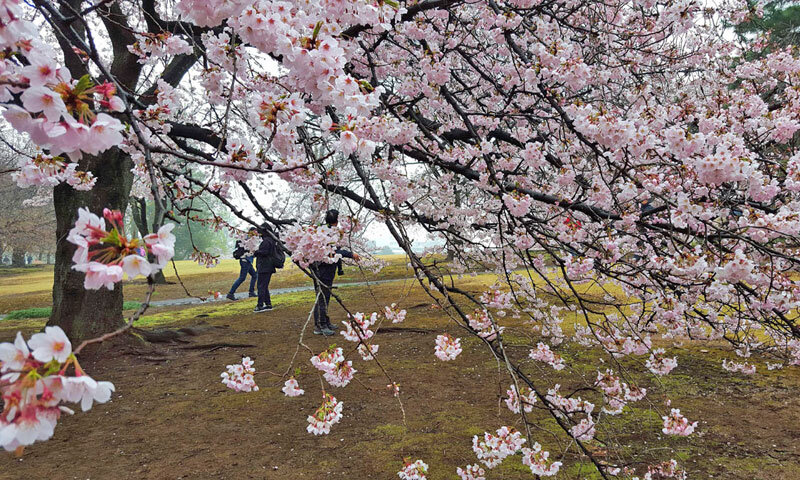 Stroll under the sakura trees during hanami season
Spring is the season of flowers in Japan. The best known spring flower is the cherry blossom, which is called "sakura" in Japanese. 
The cherry blossom is the national flower of Japan, and the Japanese have traditionally enjoyed viewing cherry blossoms every year in the spring. This custom is called "hanami" (flower viewing) in Japanese. When the cherry blossoms bloom, usually early in April, everyone goes cherry blossom viewing.
People spread straw mats under the cherry trees, sit down with a beer or snacks, and simply enjoy viewing the beautiful blossoms. People also enjoy eating many different kinds of food packed in lunch boxes, drinking sake, and singing. Hanami, therefore, is basically a national, outdoor party.
The Japanese language has many idioms that are related to the cherry blossoms. The idioms hana-gumori and hana-bie both refer to the weather in the season when the cherry blossoms bloom. Hana-gumori means the cloudy weather in this season, and hana-bie means that the cold returns even though the flowers are already in bloom.
The expression sakura-fubuki refers to petals of cherry blossoms falling and scattering like snowflakes in a snowstorm. The idiom hana-yori-dango literally means that people prefer dumplings (dango) to flowers (hana). This implies that the true purpose of viewing cherry blossoms is simply to enjoy drinking and eating!
What activity do you want to do the most in Japan? Let us know and we'll help you plan your dream vacation.