Tokyo Wandering: The District of Hongo & Kingyo-Zaka Goldfish Shop
Experience the best of Tokyo Culture, Art, and Food in Tokyo's "SHITAMACHI."
Shitamachi refers to the districts below Tokyo's Imperial Palace, formerly the site of Edo Castle, where merchants and artisans have been living since the Edo Period (1603-1868).
One of these historic districts is Hongo, a relaxing escape from the hustle and bustle of metrpolitan Tokyo.
The best Chinese tea I've ever had. Lunch at Kingyo-zaka's cafe in the district of Hongo.
Sightseeing in Hongo
Hongo is a district of Tokyo located in Bunkyo-ku (Bunkyo Ward), north of the Imperial Palace and west of Ueno.
Hongo was a ward of the former city of Tokyo until 1947, when it merged with another ward, Koishikawa, to form the modern Bunkyo.
Hongo is home to the University of Tokyo. There are many schools and universities in this ward and it has been regarded as a school zone since the Meiji era (1868-1912).
Hongo-sanchome Metro Station is the main station serving this ward.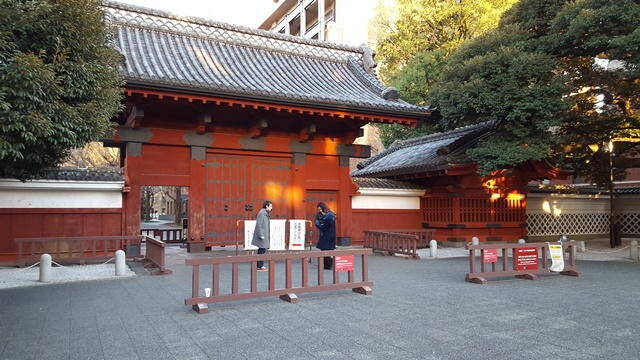 Akamon Gate was constructed in 1827 by Nariyasu Maeda, 12th Lord of the Kaga, to welcome Lady Yasu, a daughter of the 11th Shogun of the Tokugawa Shogunate, as his bride. The gate was registered as a National Treasure just before World War II.
At the end of the Meiji period, Akamon was dismantled and reconstructed in its current location of The University of Tokyo, Hongo Campus.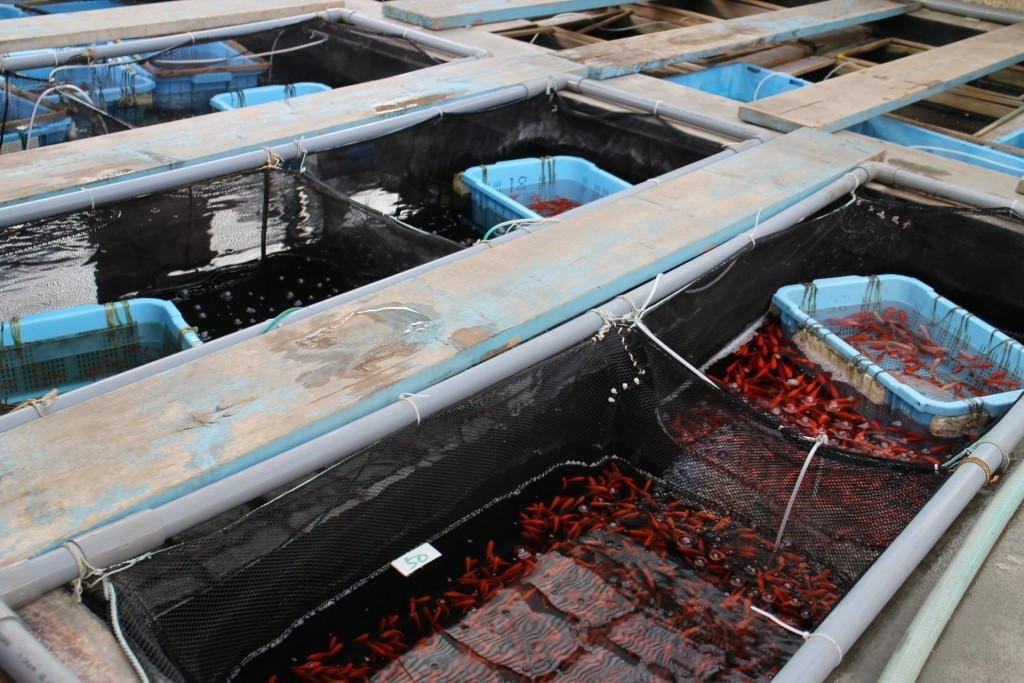 Kingyo-zaka (which translates to "Goldfish Hill"), a wholesale shop that specializes in goldfish, has been based in Hongo for 350 years.
Hoping to make goldfish accessible to as many people as possible, the seventh-generation proprietress has converted part of the premises into a cafe.
In a relaxed atmosphere, you can enjoy special beef black curry, kaiseki ryouri (seasonal cuisine), freshly brewed coffee, Chinese tea, desserts, alcoholic drinks, and even cigars.
You can go fishing or scooping for goldfish, with 100,000 beautiful specimens in over 50 varieties, or simply pick out the one you like and take it home.
Beef black curry set with miso soup, salad and sweet and Chinese tea of Kingyo-zaka café.
After visiting Kingyo-zaka, get lost in the backstreets of Hongo.
Between old tenement buildings are alleyways, or roji. These alleys were usually 1.8m (6 ft) to 3.6m (12 ft) wide, but the width of some was less than a meter (3.2 ft).
The care of the roji was left to its residents. They often used it to hang their washing out to dry, or to grow potted plants.
It was also a favorite play area for the local children.
The roji was an important part of daily life for the residents.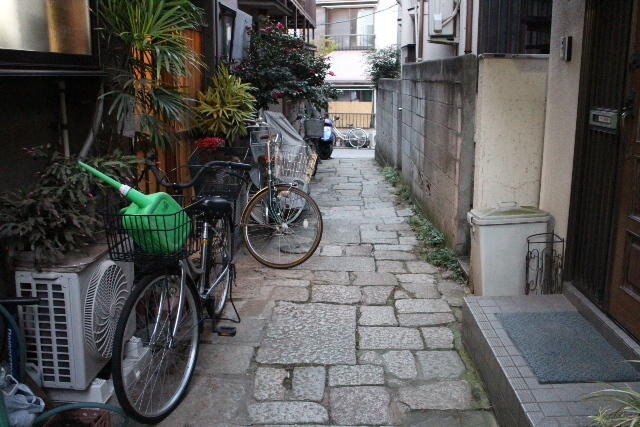 A roji of historic significance
Higuchi Ichiyo (1872-1896) once lived in this alley.
She was one of the first important writers of the Meiji Period and Japan's first prominent female writer of modern times.
Higuchi's likeness adorns the Japanese 5000 yen banknote, making her the third woman to appear on a Japanese banknote.