Hiroshima, One of Japan's Most Resilient and Culinary Cities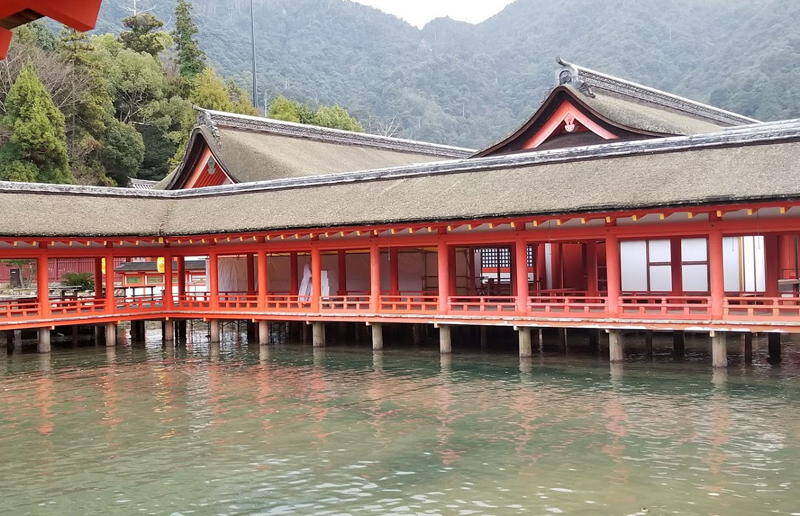 Hiroshima is located in the Chugoku region of western Honshu, the largest island of Japan. It is best known as the first city in history to be targeted by a nuclear weapon — an atomic bomb was dropped on the city at 8:15 a.m. on August 6, 1945, near the end of World War II.
Yet, there is so much more to this bayside, cosmopolitan city than that.
Hiroshima's history and World Heritage Sites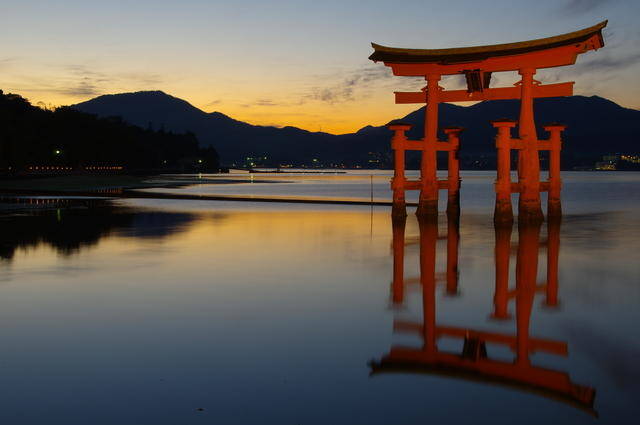 The area around Hiroshima was formerly divided into Bingo Province and Aki Province. This location has been a center of trade and culture since the beginning of Japan's recorded history. Hiroshima is a traditional center of the Chugoku region.
Hiroshima is home to two UNESCO World Heritage sites, The Atomic Bomb Dome and Itsukushima Shrine in Miyajima.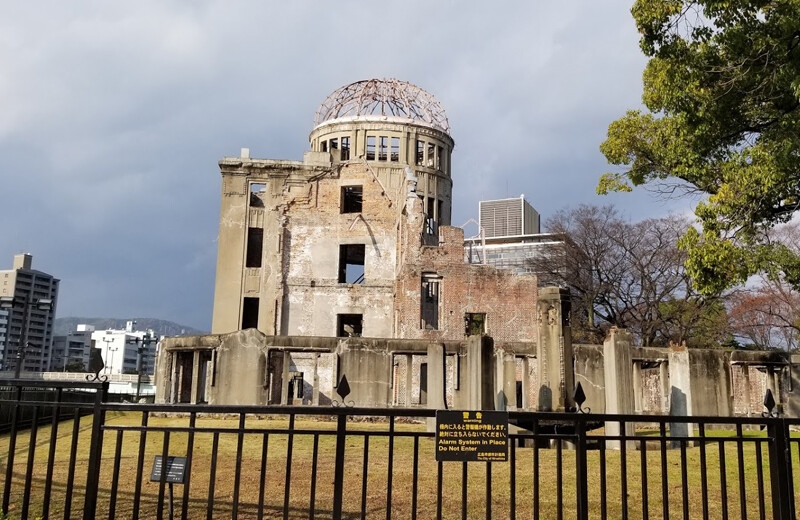 Itsukushima Shrine is one of the "three views of Japan," famed for being partially submerged by water and appearing to float during high tide.
While not a World Heritage Site, worth mentioning is a replica of the ancient Hiroshima Castle, which was destroyed during WWII bombing. The castle facade was rebuilt to replicate original; the interior now serves as a museum.
Hiroshima's local cuisine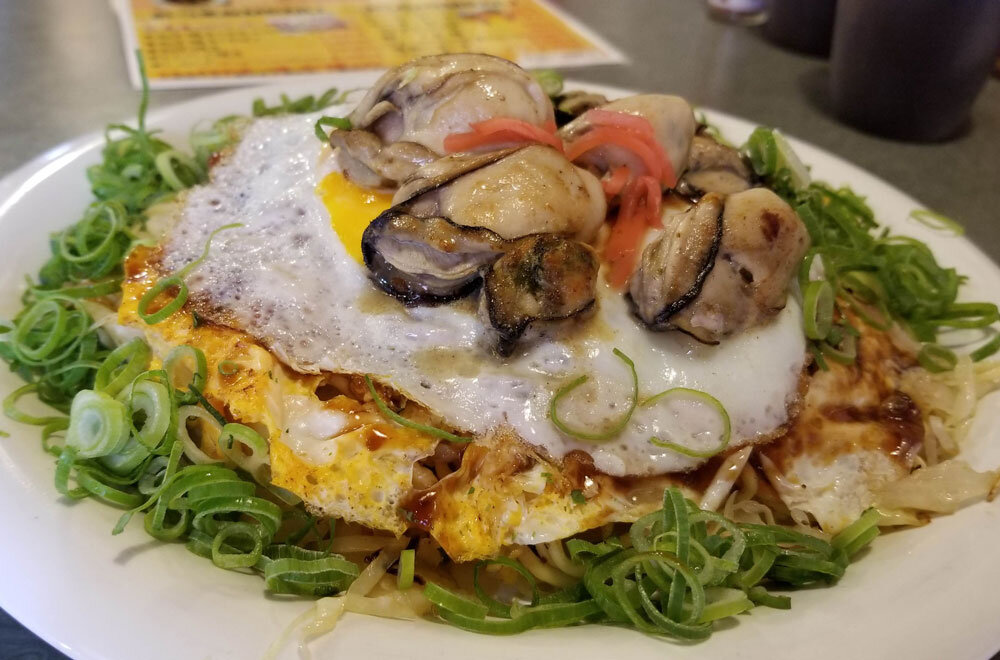 Don't leave Hiroshima without trying Hiroshima Okonomiyaki! 
The difference between Hiroshima style Okonomiyaki and regular types Okonomiyaki is that the former includes fried noodles inside. It is said that there are more than 2,000 Okonomiyaki restaurants in Hiroshima. The specialty is prepared by spreading a mixture of flour and water onto a griddle. Bean sprouts, sliced cabbage, meat, egg, and noodles are added to the thin pancake. Finally, the dish is topped with tasty sauces. The result is a unique and delicious explosion of flavor. 
Oysters
Making up 70 percent of Japan's share is Hiroshima's famous oysters. Marinated in vinegar and soy sauce, cooked in a pot, deep fried, grilled, or fresh out of the shell, the so-called "Milk of the Seas" can be enjoyed in many different ways.
If you visit Itsukushima on Miyajima, make sure you try the delicious fried oyster curry bread!
Onomichi Ramen
Onomichi Ramen, which originated in Onomichi-city, is a famous soup made with soy sauce and the back fat of pork. 
Around Hiroshima City, Hiroshima-style Tsukemen is loved by Hiroshima citizens. Tsukemen is cold noodles served with boiled cabbage, boiled egg, and other boiled vegetables served with spicy hot soup which is made of hot pepper, chili oil, and sesame. 
There are also some other ramen restaurants that serve ramen cooked with seafood soup, made of small dried young sardines, dried bonito and soup stock made from kombu.
Famous festivals and events
The Kangensai Festival – mid-July
The Kangensai Festival, originating during the Heian period (794-1185), is the largest annual festival observed at Itsukushima Shrine and one of Japan's three major boat rituals.
Miyajima Water Fireworks Festival – mid-August
Fireworks are launched from the water near Itsukushima Shrine and reflect brilliantly on the water below. 
Saijo Sake Festival – the second Saturday and Sunday of October
The Saijo district is famous as a leading sake brewing town, and the area around JR Saijo station is lined with many old and well-established breweries. You are free to walk around from brewery to brewery sampling various types of sake at each one.
The festival features a Shinto ritual ceremony, which is performed in the center of the festival grounds to celebrate the bounty of that year's batch of sake. 
Not limited to famous Hiroshima brands, the Japanese sake sampling also includes well-known regional brands from all over Japan, tempting visitors to try this one and that one and then the next one.