Current Coronavirus Situation in Japan
I'd like to take this opportunity to thank you for your continued reading of our newsletter.
International travel has essentially been stopped all over the world for about a year, and this has made me think deeply about what I should do as a person involved in the travel industry.
In Japan, "Go to Travel," a travel campaign launched by the government, launched this past summer. The number of infected people had been decreasing, and the "Go To Travel" campaign was meant to provide a jolt to the economy.
In addition to a 35% discount on hotels, some attractions, and some other travel related expenses, travelers were also given vouchers worth 15% of their hotel room cost to be spent at local shops.
All Japanese and foreign nationals living in Japan were eligible to take part in this scheme, and many traveled all over Japan. Social media was (refreshingly) filled with photos of everyone's fun trips. However, though some may debate the correlation, the number of infected people gradually increased from late autumn.
Perhaps we felt too relaxed – or just plain lax – and the collective virus spread precautions were not as stringent as might have been possible. Just like other places in the world, the Japanese government is trying to balance safety with inevitably deleterious effects on the economy.
Fast forward to last December, and we have the government announcing the Go To Travel campaign is to be suspended from the middle of that month. Still, the number of infected people has continued to increase rapidly throughout the country.
Many media outlets have come out and said Go To was a failure. Furthermore, although there have been bright news related to vaccine distribution internationally, Japan is masterful when it comes to employing an abundance of caution towards issues like this.
Predictably, vaccine approval and distribution plans are lagging. Hopefully, vaccinations will begin in May. Hearing about these delays, my anxiety has gradually increased, and it's been an overall real bummer, to put it mildly.
During all this commotion and simultaneous inaction, the Japanese saying, "Good fortune comes to those who laugh and smile" comes to mind. Happiness naturally comes to a house where laughter is constant, and happiness comes naturally if the receiver is bright and cheerful. Put another way, happiness will come if you live optimistically, even if you are sad or suffering inside.
This way of thought applies not only to people's personal lives, but also to teams, organizations, companies, etc. The philosophy has been translated into English in a variety of ways, including:
・ Laugh and get fat.
・ Good fortune and happiness will come to the home of those who smile.
・ Fortune enters by way of a merry gate.
When I recalled this saying, my dark feelings faded, replaced by a brighter feeling, and my heart naturally became lighter. It was then that I realized my feelings change so much so in tune with my heart. Optimistic thoughts aside, since the voluntary self-restraint period (the government asked people to limit their outings to those that are truly necessary) started after Go To Travel, the number of infected people in Tokyo per day has decreased to one-third the peak number. Hope should not be abandoned.
Over the past year, as travel around the world has been severely curtailed, there has been some positive news that tourist destinations worldwide have become cleaner. Although the tourism industry has been hit hard for the global environment and, to a degree, local cultures, it has been hit hard. Some have viewed this as an opportunity to rebalance the lives and economy of people.
Through it all, I've asked myself again: Why do people embark on journeys to places far and different? When we travel the world, we encounter new scenery, cultures, and people we have never seen. The cultural differences are often surprising and inevitably make a deep impression. Being exposed to new ways of thinking can also broaden your horizons, bring emotional and intellectual growth, and even significantly impact your future. Travel can bring great pleasure and satisfaction and help us bring in a better tomorrow. Travel changes your outlook and refreshes your mind and body. If you are reading this newsletter, most likely, you are like me in believing travel is essential.
In many countries, vaccinations have begun. I hope you will be able to travel as soon as possible. Today we dream, and tomorrow we shall travel. In the meantime, please take precautions and carefully mind your health. May you and your loved ones emerge even stronger from this trial.
Mari Nozu
Planning a trip to Japan?
Create a life-changing, luxurious adventure with us.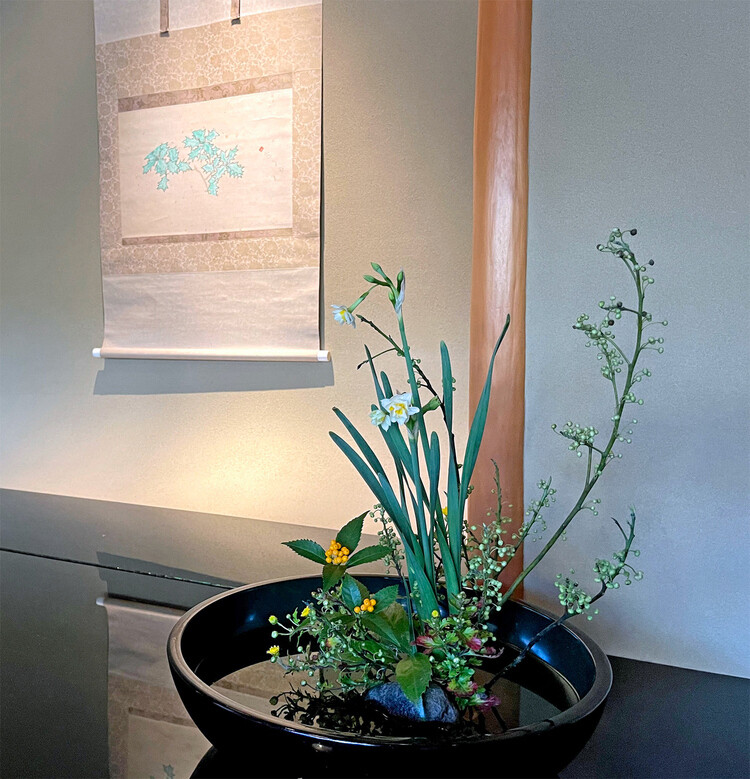 What does luxury mean to you? A lavish hotel room, a fine restaurant, high-end shopping, one-of-a-kind experiences, exploring one's personal interests without impediment, or even just a certain feeling.
Let us know your top trip priorities by applying for your initial itinerary proposal. You are also invited to see our suggested itineraries for your consideration and inspiration, keeping in mind that all trips can be modified to best suit your needs. Made exactly as you like it, luxuriously, naturally.
Luxury Travel Japan is here to make your dream Japan trip come true.