The 2019 Novel Coronavirus and how it effects tourism in Japan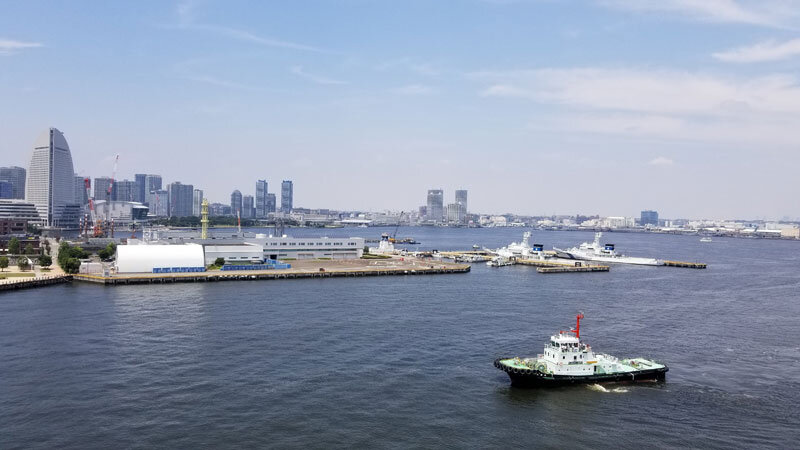 It's been awhile since our last newsletter, and we hope everyone is doing well. We've decided to start issuing a newsletter every month, providing you with the latest information regarding Japan for your perusal. There are also many first time readers here so we'll give a quick introduction on who we are.

We are LTJ (Luxury Travel Japan). We cater to the high end overseas market with individually crafted Japanese trips and experiences. With professional instructors of Japanese instruments such as the koto and shamisen also available, we offer guests in depth introductions to traditional Japanese culture.
In recent years, Japan's inbound travel market has been booming. In 2003 there were 5.2 million visitors from overseas. Then, there were great increases leading into 2013 and beyond, and by 2016 there were 20.2 million overseas visitors, then by 2017 there were 28.7 million. With the 2020 Tokyo olympics coming up, the number is only expected to continue rising.


However, despite the increase in tourists, most only visit the same spots featured in guidebooks. For those looking for luxury travel, they don't want to follow the well worn paths of tourists before them, but rather experience the real essence of Japan. They are seeking high quality and authentic Japanese traditions and culture, and to get in touch with the locals.

At LTJ, we offer customizable, engaging, and fiercely independent tours geared toward the luxury market. We work hard every day to offer an authentic side of Japan that the average tourist in Japan never sees.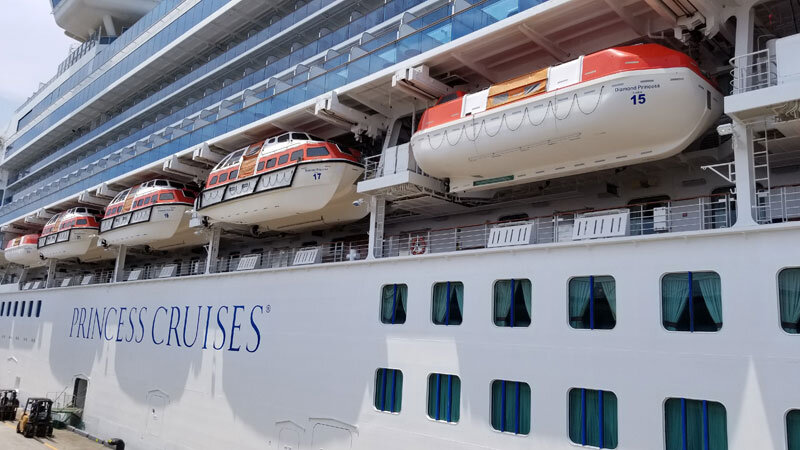 Now to move on to the main topic of this newsletter, the 2019 Novel Coronavirus from China and how it affects the tour industry. At present, unprecedented service reductions and outright cancellation of some routes has been occurring on flight within China and outside as well. No one knows how great an impact will eventually be wrought, but OAG, which analyzes global aviation data, says that demand will recover around six months after the virus spread peaks, as was the case with like past epidemics such as SARS and Ebola.
The Diamond Princess cruise ship currently anchored in Japan (as  I write this on February 14) has been found to be infected with the Novel Coronavirus on board, and is currently being quarantined for fourteen days. Resultantly, scheduled port stops including Okinawa, Kobe and Yokohama will be canceled.
The currently-berthed Diamond Princess has around 3,700 passengers and crew quarantined on the ship, turning an exciting voyage into a worry and inconvenience burdened travel travesty. We can only pray a cure will be found shortly, and that everyone aboard will then be able to return home happy and healthy.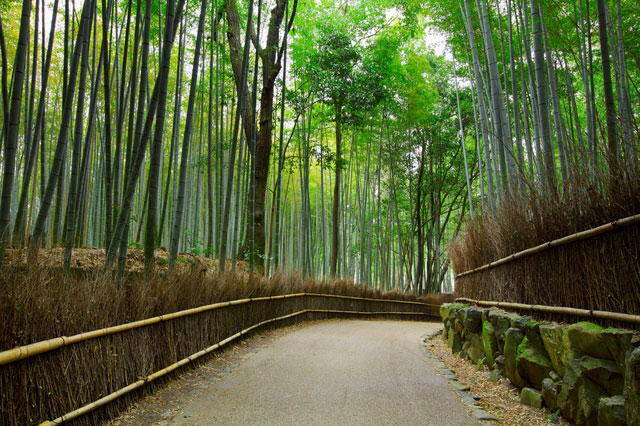 Kyoto, one of Japan's top tourist destinations, has seen a sharp decrease in visitors due to the outbreak. Arashiyama, the most popular Kyoto destination, is now quiet. By the time the cherry blossoms bloom at the end of March next month, we hope that the problems of the 2019 Novel Coronavirus will be resolved, and everyone will be able to enjoy the spring season. With the current conditions brought on by the virus, we expect this tourist season to remain quiet. Still, since Japan has escaped any significant outbreaks so far (aside from those on the Diamond Princess, a miniscule amount of cases exist on Japan's shores), we are cautiously optimistic that our cherished visitors will be back sooner rather than later. 
That concludes today's newsletter. Hopefully this newsletter will continue to provide you with timely and insightful information going forward. If you have any questions, do feel free to contact us. Also, if any of your friends or clients are interested in traveling to Japan, please don't forget to introduce us. We don't disappoint. 
We look forward to seeing you in the near future.
Planning a trip to Japan?
Don't just plan a trip. Create a life-changing, luxurious adventure.
Luxury means different things to different people. It could be a lavish hotel room, a fine restaurant, high-end shopping, one-of-a-kind experiences, exploring one's personal interests without impediment, or even something intangible. 
Let us know your top trip priorities by applying for your initial itinerary proposal. We have prepared a host of suggested itineraries for your consideration and inspiration, but all trips can be modified to best suit your needs. Made exactly as you like it, naturally.