[huge_it_slider id="16″]
秋 CELEBRATE AUTUMN BEAUTY IN JAPAN

The leaves are starting to turn in mid-November in Tokyo. The viewing of culourful autumn foliage has been a popular activity in Japan. It is the custom dateds from the Heian Period (794 – 1192) and today draws large numbers of travelers to picturesque spots both in the mountains and in the cities. The autumn foliage season starts moving southward from the northern Japan in mid Septimber until it reaches southern Japan in early December.
---
THE BEST PLACES SEE AUTUMN FOLIAGE
・ End October to early November ・
TOKYO COUNTRYSIDE
Nikko in Tochigi, Fukuroda-no- taki in Ibaragi
日光  Nikko THE WORLD HERITAGE Day Trip
TOHOKU REGION
Hirosaki Castle in Aomori, Chuzen-ji Temple in Hiraizumi Iwate, Oirase Keikoku in Aomori, Mt. Osore in Aomori, Hachimantai in Iwate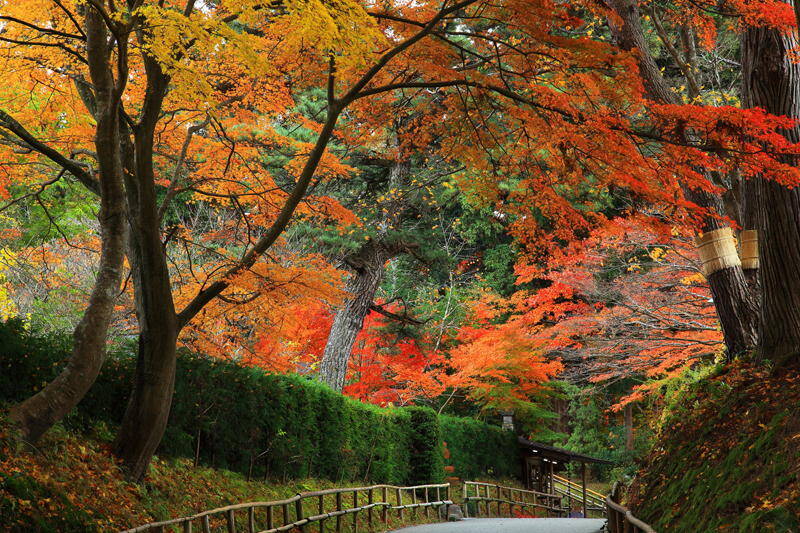 東北 Discover Tohoku Region  Most Northeast Main Island Honshu Model Tour.
---
 

・ 

Mid November ・
TOKYO u0026amp; COUNTRYSIDE
Shosenkyo in Yamanashi, Nagatoro in Saitama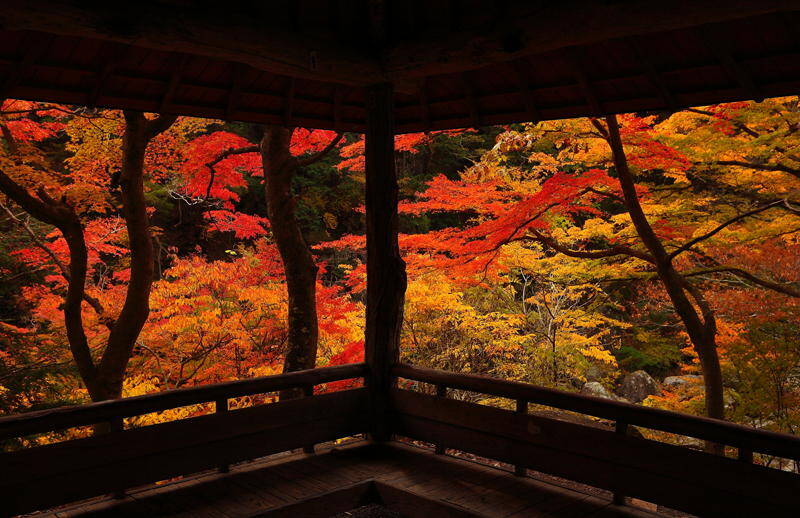 KYOTO
Takao, Sanzenin
 京都 Kyoto World Herigage Model Itinerary
---
 

・ 

Mid to late November ・
 TOKYO u0026amp; COUNTRYSIDE
Mt. Fuji, Hakone in Kanagawa, Mt. Takao in Tokyo, Koishikawa Garden in Tokyo, Rokugien Garden in Tokyo, Mukojima-hyakkaen in Tokyo
富士山  Mt. Fuji u0026amp; Atami Onsen Resort Model Itinerary  
KYOTO u0026amp; KANSAI REGION
Tofukuji Temple in Kyoto, Yoshiminedera Temple in Kyoto,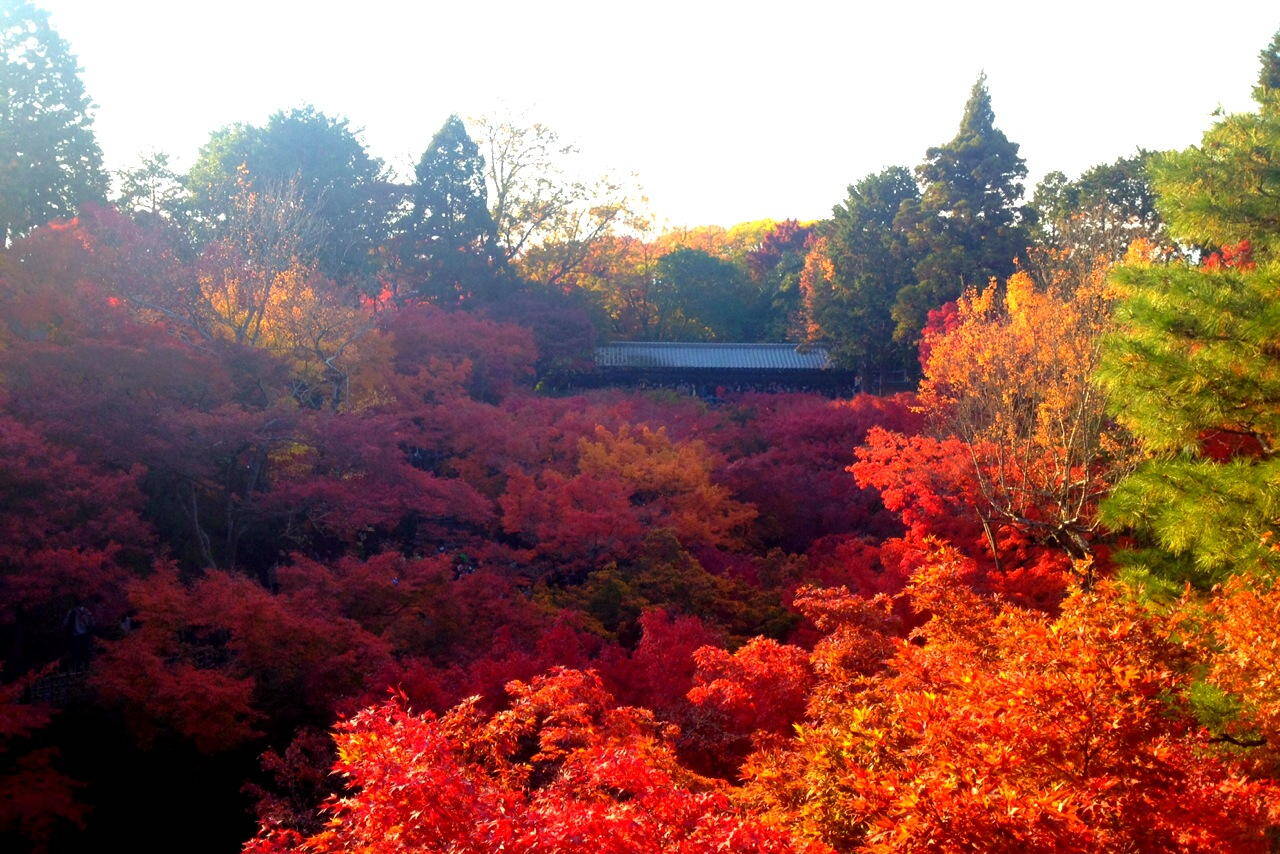 京都 Kyoto World Herigage Model Itinerary
---
・ 
Late November to early December ・
 KYOTO
Kiyomizudera,  Arashiyama, Eikando, Kodaiji, Shugakuin Imperial Villa, Shinnodo, Enkoji, Nanzenji, Kitano Tenmangu, Chionin, Shorenin, Hozu Valley is the valley of Hozugawa river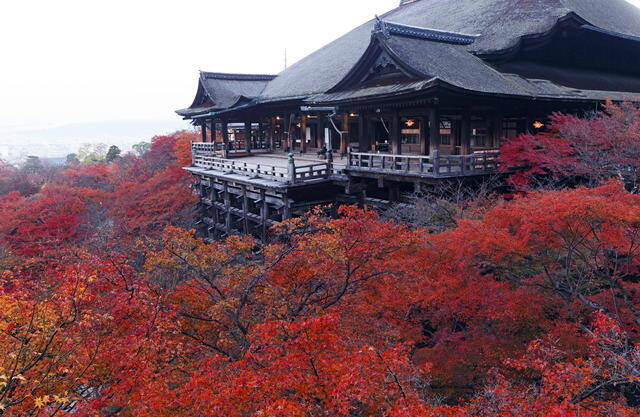 京都 Kyoto World Herigage Model Itinerary
KANSAI REGION
Mt. Hie in Shiga, Kyugan-ji Temple in Osaka,
TOKYO u0026amp; COUNTRYSIDE
Meiji-jingu Gaien, Yorokeikoku in Chiba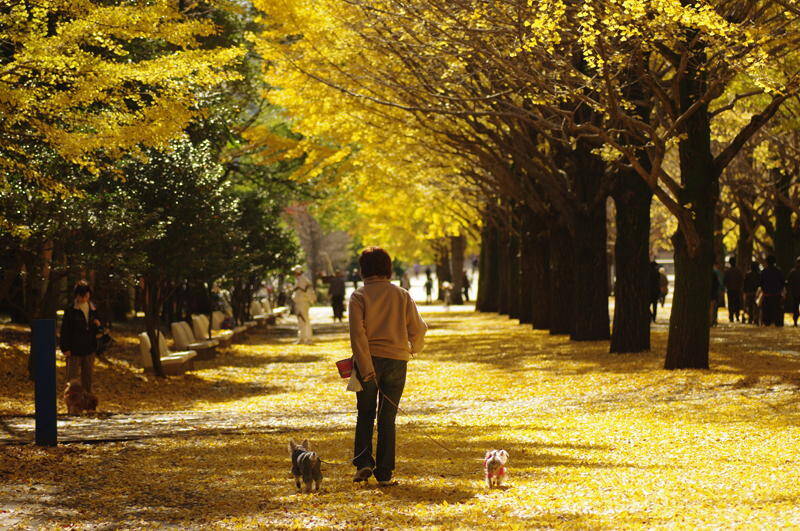 東京  Classic u0026amp; Modern Tokyo Model Itinerary
---
"PLANNING A TRIP TO JAPAN?"
Don't just plan a trip. Plan a life changing, luxurious adventure. Luxury Travel Japan presents a variety of proposals to meet your various needs and provides the very best Japan holiday for you. Luxury means different things to different people. It could be a hotel room, a fine restaurant, shopping, personal interests, precious experiences, or even something intangible. Please let us know your top trip priorities and apply for your free initial itinerary proposal. Made exactly as you like it, naturally.
If you have any questions or concerns, please do not hesitate to call us at +81-80-3310-3620 (Please leave a message at outside hours) or send your message to contact@luxury-travel-japan.com
Tour Price will be based on a hotel room you selected, transfers, private behicle/driver, English-speaking private tour escort, specialized field guide, travel insurance, activities and entrance fees, breakfast at hotel and lunches while touring. (Room prices at ryokan typically include breakfast and dinner taken in the room or a dining hall.) Flights and optional special activities will be quoted separately. Some personal expenses, including dinners, alcoholic beverages, and spa treatments can be paid on each spot. Price will be depending on season and choice of accommodation.
---
Travel with Kids:
We offer fun tours as you can enjoy journey along with children.
We can also arrange nursery teacher, doctor, nurse, and so on for you.
Your first, no obligation step starts here.