Arita Porcelain, One Of Japan's Most Coveted Art Forms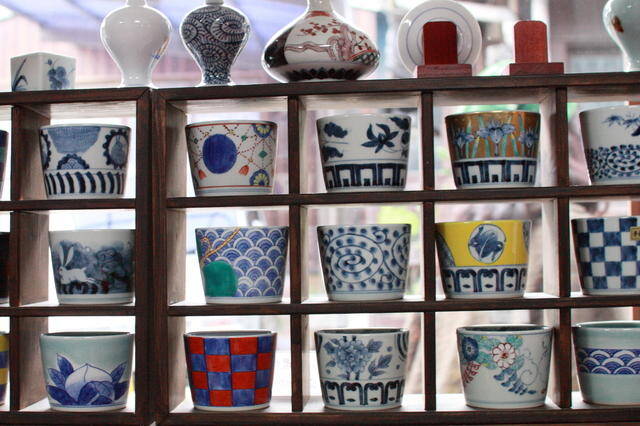 Arita is internationally known as a town of porcelain, specifically Arita porcelain, located in the southern part of Saga prefecture in Kyushu. 
A potter from Korea named Re Sampei discovered a fine-quality white porcelain mineral in Mt. Arita-Izumi 400 years ago. His discovery was brought to the townspeople and together they produced porcelain for the first time in Japan.
Every year, Arita holds a town wide ceramics fair for one week from the end of April to the beginning of May. Stores throughout the town sell ceramics during the fair and more than 850,000 people visit the small town. Products range from rice bowls priced at $1 USD a piece to painted plates that cost thousands.
The best part about visiting the fair is bargaining with the vendors. In Japan, when buying products at places like department stores, customers normally pay what is marked on the price tag. At the fair, however, most customers ask vendors for a discount and buy a product only when the price has come down to an agreeable level.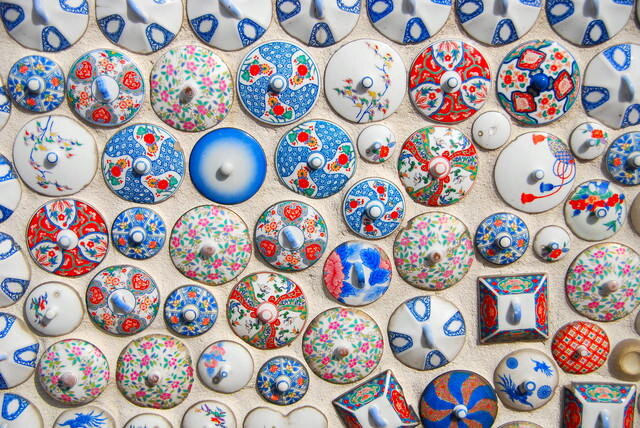 I remember the first time I visited the fair with my mother and sister 20 years ago. We looked around at hundreds of products from one store to another with fascination. I felt myself becoming a little more discerning after looking at so many of them.
You can enjoy Arita throughout the year, not only during the ceramics fair.
The Arita Ceramic Art Museum in town has exquisite pottery and porcelain pieces. You can also experience making your own special ceramic dish or piece of art, painting your own design on a plate, cup or bowl and create a unique piece of art, visiting potteries and seeing superior techniques by expert craftsman and their careful work with your own eyes, and visiting porcelain studio for shopping.
Want to know more about Kyushu?