A 6-day odyssey: the Ogasawara Islands
A trip to The Galapagos of the Orient, a southern island adrift in the Pacific Ocean. Twenty four hours by boat and 1000km away from Tokyo, you will behold the Ogasawara Islands.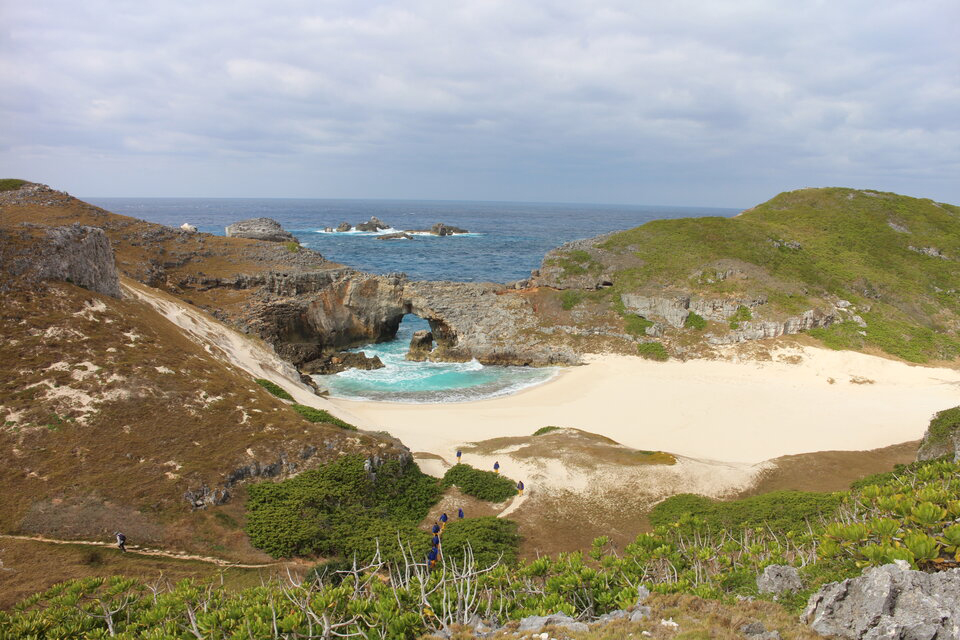 Did you know that non-mainland Tokyo prefecture is roughly divided into the 11 islands of Izu Oshima, Toshima, Niijima, Shikinejima, Kozushima, Miyakejima, Mikurajima, Hachijojima, Aogashima, and the "father and mother" Ogasawara Islands? In today's installment, I would like to tell you about the charms of the Chichijima (father) and Hahajima (mother) Ogasawara Islands, beautiful distant islands that are far from Tokyo in every respect. They are also noteworthy for being World Heritage Natural Sites.
I visited the Ogasawara Islands back in January 2016. It has taken more than five years to create an itinerary because the Ogasawara Islands are about 1000km south of Tokyo and there is no access by planes, requiring the use of a ship called the "Ogasawara Maru". With a lengthy journey of 24 hours each way by ship (the only way to get there), I was wondering if it would be advisable to come to Japan from a foreign country and then turn around and get on a ship to such a far away destination. Another reason for trepidation was that I had visited during the winter months, and during the voyage the ship rocked about quite a bit, causing me to experience severe seasickness. But now I see how valuable an experience such as this could be for our visitors. The problem of seasickness can be solved by seasickness medicine. And because of the Ogasawara Islands' isolation, there are few tourists, and much untouched wilderness awaits its visitors' enjoyment. I therefore realized I should introduce the charms of the Ogasawara Islands to everyone. It is very much worth the time it takes to get there.
With that, our recommended itinerary.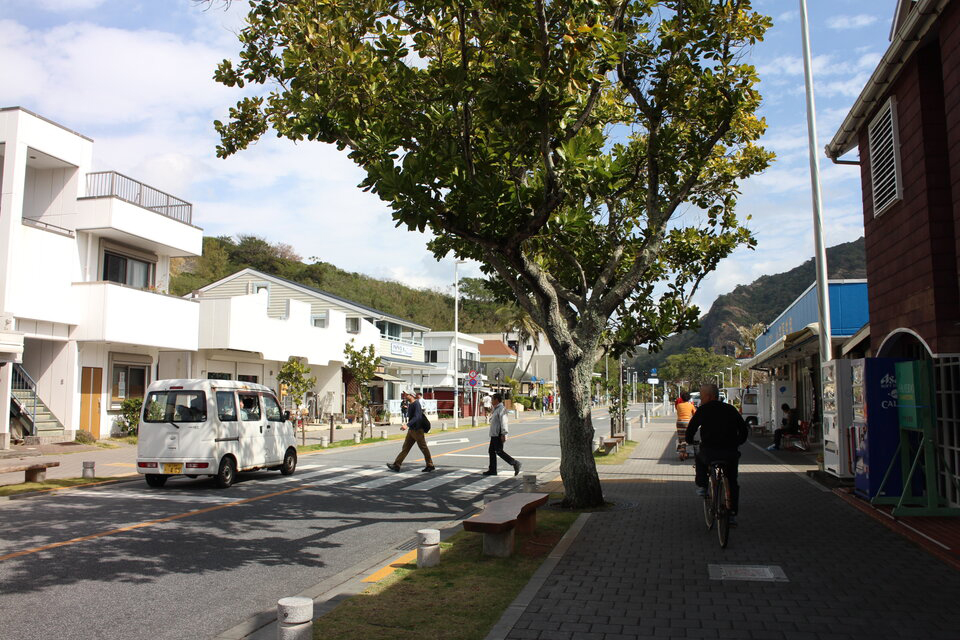 Day 1 
Pick-up by private vehicle at your hotel or residence (optional)
10:00 Board Ogasawa Maru (ship) at Takeshiba Jetty 
11:00 Depart for Chichijima, spending the night on the ship.
※Private rooms at two different luxury levels are available.
Day 2
11:00 Arrive at Chichijima, head to the hotel.
~Information about your hotel~
Hotel name: Heart Rock Village
Room types: Standard, Deluxe, Suite
Included: Breakfast and Dinner
Located on the south side of the island, this is an inn with good access to Ohmura coast, the port, and the center of town. You will feel the pleasant sea breezes in the spacious rooms and on the large terraces. Here you are gifted with an opportunity to forget time and enjoy the leisurely island life.
Meals are served on-site at the Heart Rock Cafe. On the hotel's seaside terrace, enjoy island vibes while looking out at the sea, and also enjoy a tree-side view where birds come to play in the sunlight through the banyan trees even in this central location. When you've had your fill of the two open terraces, you'll have the opportunity in the afternoon to take a leisurely stroll around the town and Ohmura coast.
~Today's activities~
Night tour (19:00~21:30, roughly)
The subtropical island of Ogasawara is mysterious at night. Monumental animals of flight, including local fruit bats with wingspans that can reach up to 1m, soar through the skies, peering down at local hermit crabs that delight. We'll also set our sights for wild mushrooms, including the famous "Green Pepe" (May to October) that glows in the dark of the night. The starry sky that changes with the seasons is another beauty that cannot be seen on the mainland.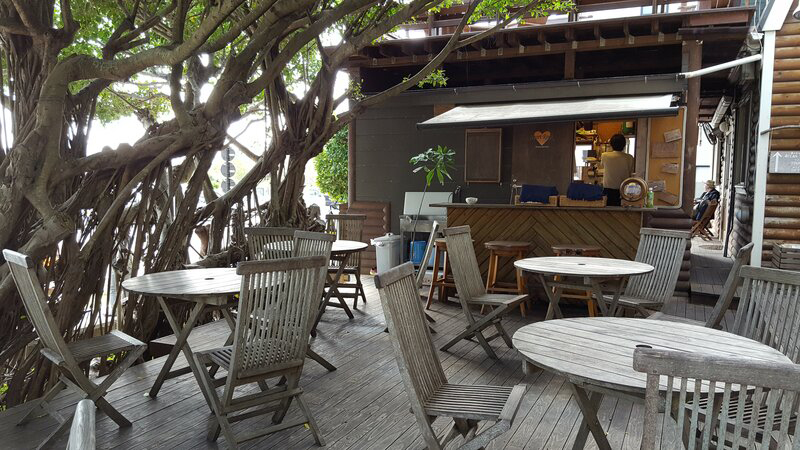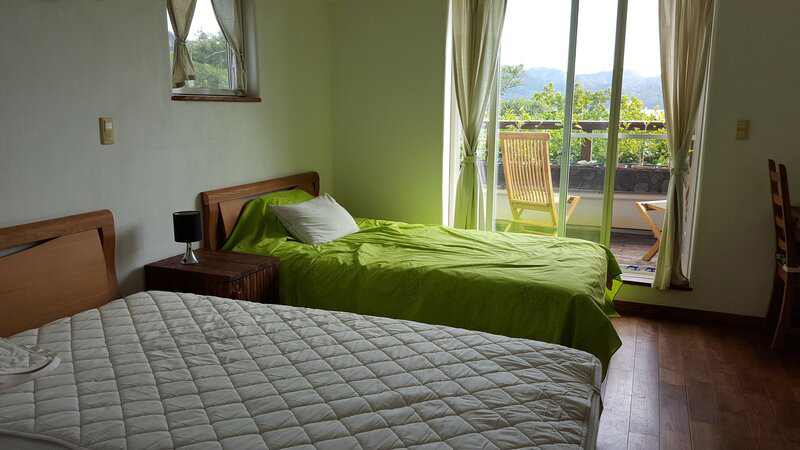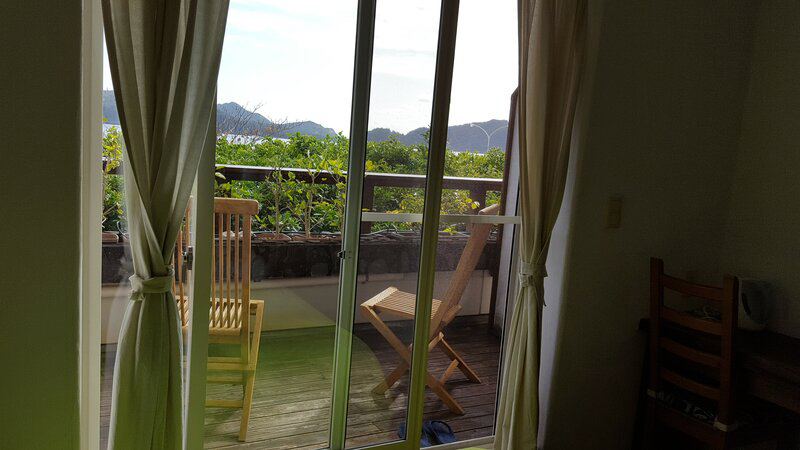 Day 3
~Today's activities~
Ocean activities one day tour (8:30~15:30, around 7 hours)
The day's activities will be matched with the season, weather, and our guests' energy level and interests. Feel free to discuss with us your preferences.
Possible activities include:
・Dolphin watching
・Snorkeling amongst dolphins
・Whale watching
・South island land tour
At night, embark on a star watching tour  (19:00~21:30, roughly)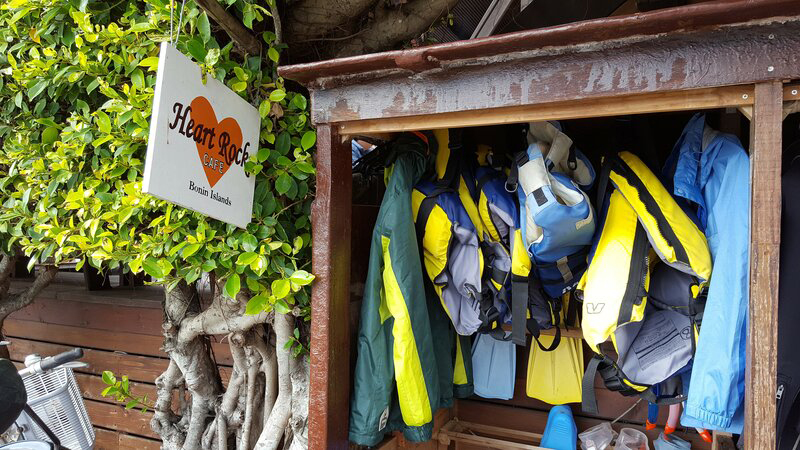 Day 4
~Today's activities~
Land activity day: Trekking tour (9:00~15:30, around 7 hours)
Ogasawara, with its beautiful natural bounty, is also known as the "Galapagos of the Orient" because it is an oceanic island that has never been connected to a continental land mass. So how did plants come to this island that popped up in the middle of the sea? Seeds drifted in by way of ocean currents, spores blew in on strong winds, and various things attached to birds also found their way to the island. There are also of course many plants since brought in by human hands. Enjoy a relaxing and enriching walk while literally touching upon the roots of Ogasawara's floral history of the island. This is also a great chance to get acquainted with rare animals such as lizards and birds in addition to all those plants!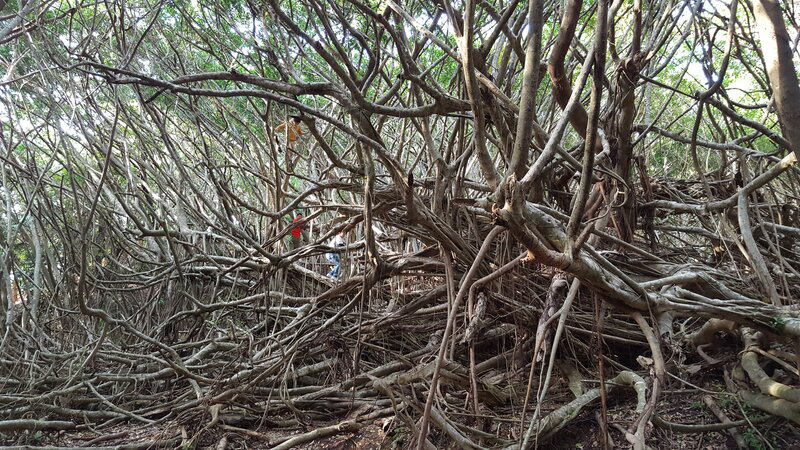 Day 5
Free time until departure.
15:00 Depart Chichijima for Tokyo by ship.
Day 6
15:00 Arrive back into Tokyo's Takeshiba Jetty.
Be taken to your hotel or residence by private vehicle (optional)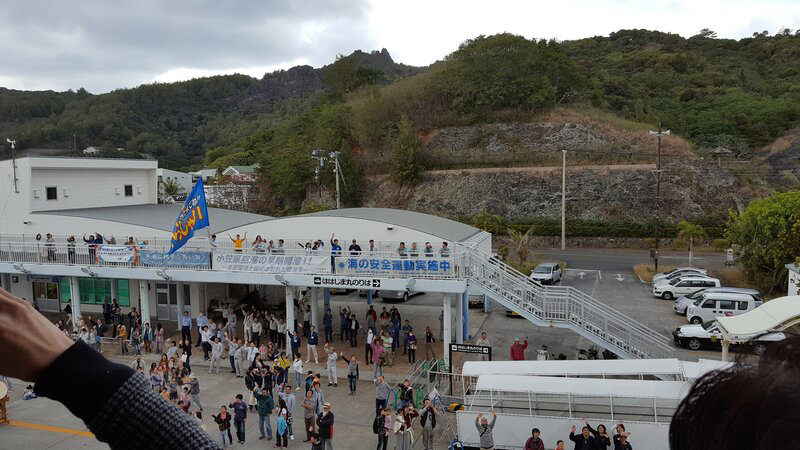 Planning a trip to Japan?
Create a life-changing, luxurious adventure with us.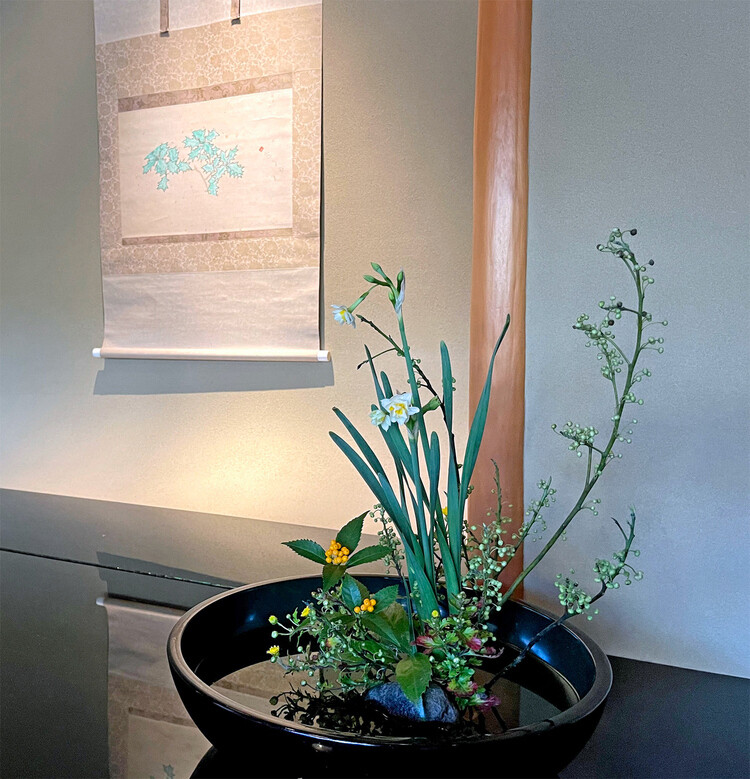 What does luxury mean to you? A lavish hotel room, a fine restaurant, high-end shopping, one-of-a-kind experiences, exploring one's personal interests without impediment, or even just a certain feeling.
Let us know your top trip priorities by applying for your initial itinerary proposal. You are also invited to see our suggested itineraries for your consideration and inspiration, keeping in mind that all trips can be modified to best suit your needs. Made exactly as you like it, luxuriously, naturally.
Luxury Travel Japan is here to make your dream Japan trip come true.