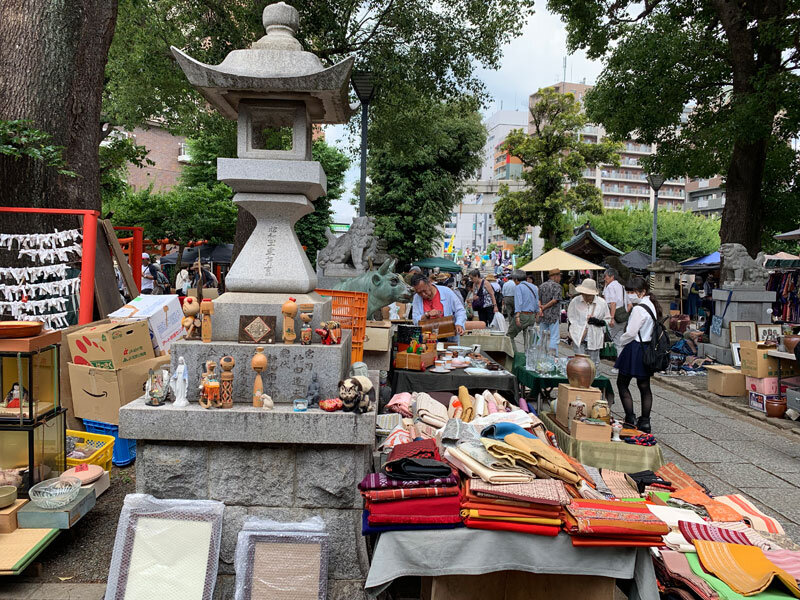 About 20 years ago, I remember feeling amazed while visiting a fancy home decorated with a photo collection featuring antique Kimono and Obi (a sash worn with a kimono or the uniforms used by practitioners of Japanese martial arts).
The home was owned by a designer who used an antique colorful Obi to decorate the center of a table — she was using another Obi as curtains.
I was amazed at such wonderful ideas which I had never thought of before!
However, people have been using old Kimono and Obi for decades to create new items.
I have a friend who makes charming dresses, bags, purses, and many other things with antique Kimono material to sell in a market. The Kimono material is made of silk and the patterns of antique Kimono are unique and attractive. Her creations from them are really kawaii ("cute")!
Where to find antique markets in Tokyo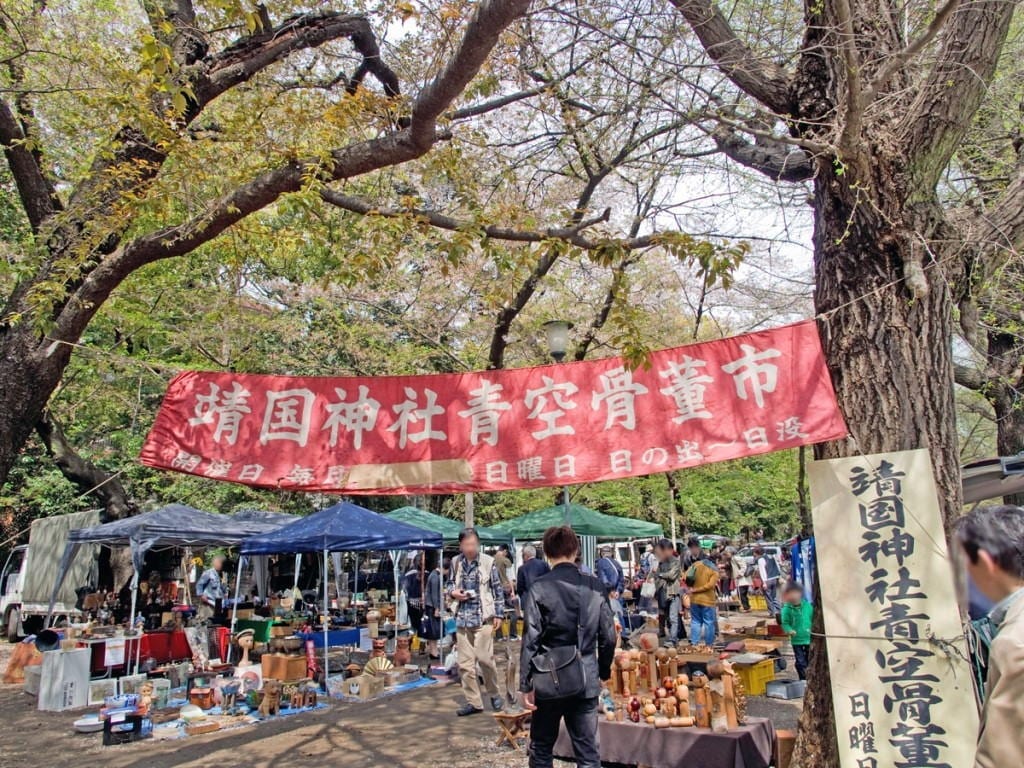 Tokyo may be a modern metropolis famous for high end shops and new technology. But you can find all kinds of antiques if you know where to look.
Shrines are usually serene places, but they attract lively crowds when antique markets are held. The products featured at these fairs are aged and invoke a certain nostalgia. This long-established variety of market is for visitors who seek old items in good condition.
Major antique markets in Tokyo
One of the most famous antique markets is "Setagaya Boroichi." Around 700 stalls line the streets of Setagaya during its biannual flea market, held on 2 days in the middle of December and 2 days in the middle of January every year. 
Setagaya Boroichi has been going for over 400 years now and remains one of the highlights in the neighborhood's calendar, drawing then of thousands of visitors each time. You'll find most of the stalls along Boroichi Dori, a street which centres on the Setagaya Daikan Yashiki, the old, thatched-roof of a former local magistrate's residence.
"Oedo Antique Market"
Held at Tokyo International Forum on every first and third Sunday, the "Oedo Antique Market" is Japan's largest outdoor antique market. Many rare items are on sale, so the market attracts many serious conissoures. The curiosities available are fun to gawk at, and with luck you may find something affordable (or not) to take home as a souvenir. The Oedo Antique Market started in September 2003.